Who Plays Randy Zimmer in Emily in Paris?
You're Having a Hard Time Placing Emily in Paris's Randy Because He's in Everything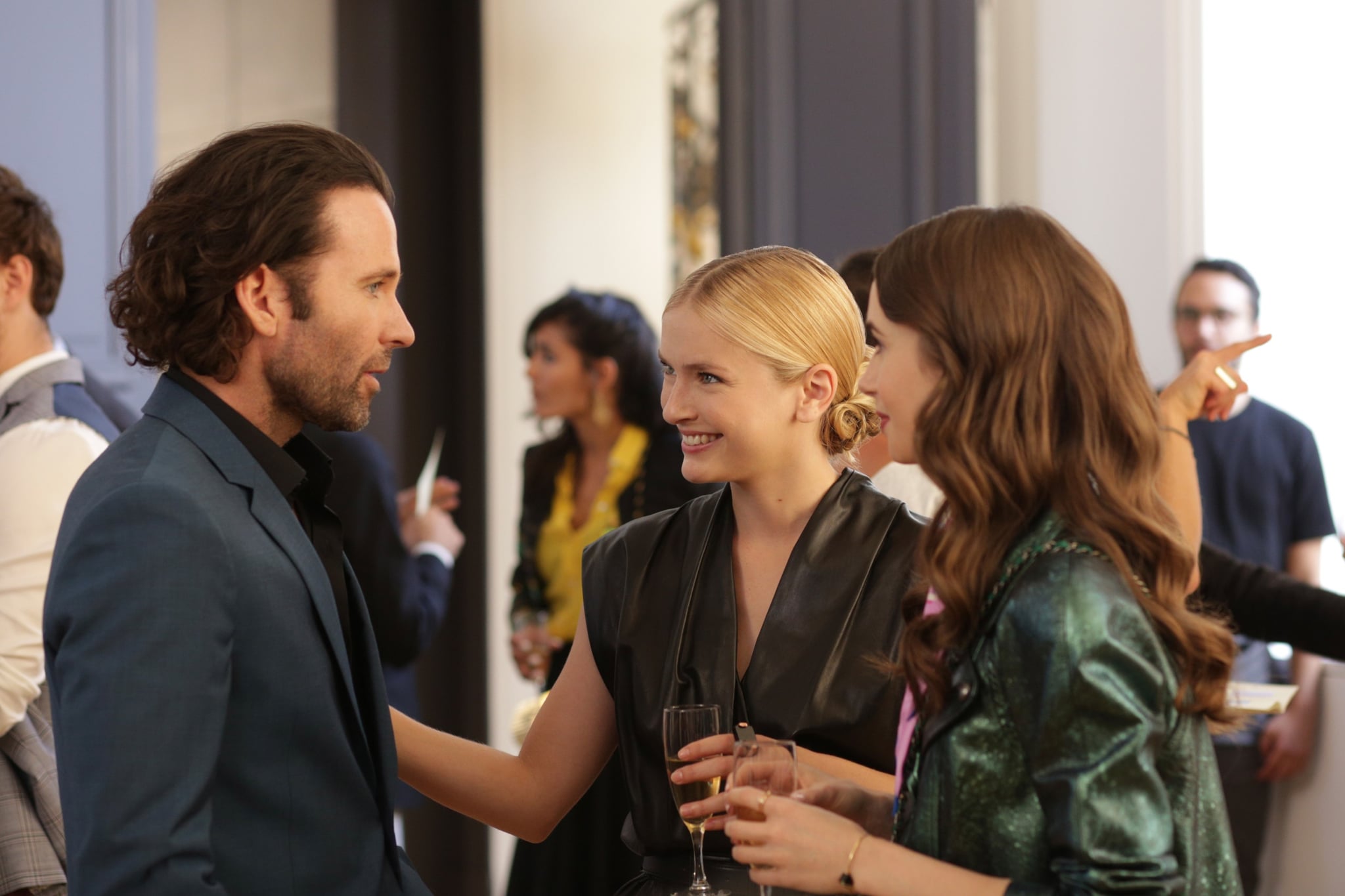 After watching episode four of Emily in Paris, do you just have that nagging notion you've seen rich hotelier Randy Zimmer before? Emily courts him (and his incredible suit) at an art exhibition for Savoir, the French marketing company she works at, and presents a perfect elevator pitch for creating a signature scent. In between the Champagne, Chanel bags, romance, and modern art, we were already feeling a bit woozy — but not exactly knowing where we had seen the actor that plays Randy? That was killing us. Eion Bailey is not just a total heartthrob, but has acted in roles we would have never guessed. And when we figured it out, well, we were shook.
So where have you seen Eion Bailey before?
Eion Bailey is an American actor who has been formally acting since 1997, starring in almost 50 different roles in TV shows and movies throughout his career. So, where in the world have you seen those deep blue eyes before? It may be hard to guess because he's seriously been everywhere.
Bailey started out with a role on Buffy the Vampire Slayer, playing Kyle DuFours, a bully at Sunnydale High and one of the members of "The Pack." If that doesn't clear up your faint memory of his gorgeous face, then you could have possibly seen him in an array of places . . . as in probably the most diverse range of roles ever. Bailey's acting credits include Dawson's Creek, where he plays Billy Konrad, a New York music producer; Almost Famous, where he can be found playing Jann Wenner, the founder of Rolling Stone magazine; Center Stage, the ballet drama where he plays Jim, aka the cutest boyfriend in history to ballet dancer Maureen; and even Fight Club (we're shook!), where he plays Ricky, one of the youngest members.
After realizing Bailey's breadth of work, it's easy to see why his face seemed so familiar after we watched Emily convince Randy with her killer charm and wit (and yeah, outfits). Can't get enough of the tousled curls? You can find him in the upcoming miniseries adaptation of Stephen King's The Stand, a show about an apocalyptic world that's a far cry from croissants and wine.