Finn Wolfhard Interview About Stranger Things Season 4
Finn Wolfhard Is as Excited as We Are About Stranger Things Season 4: "It Feels Like Home"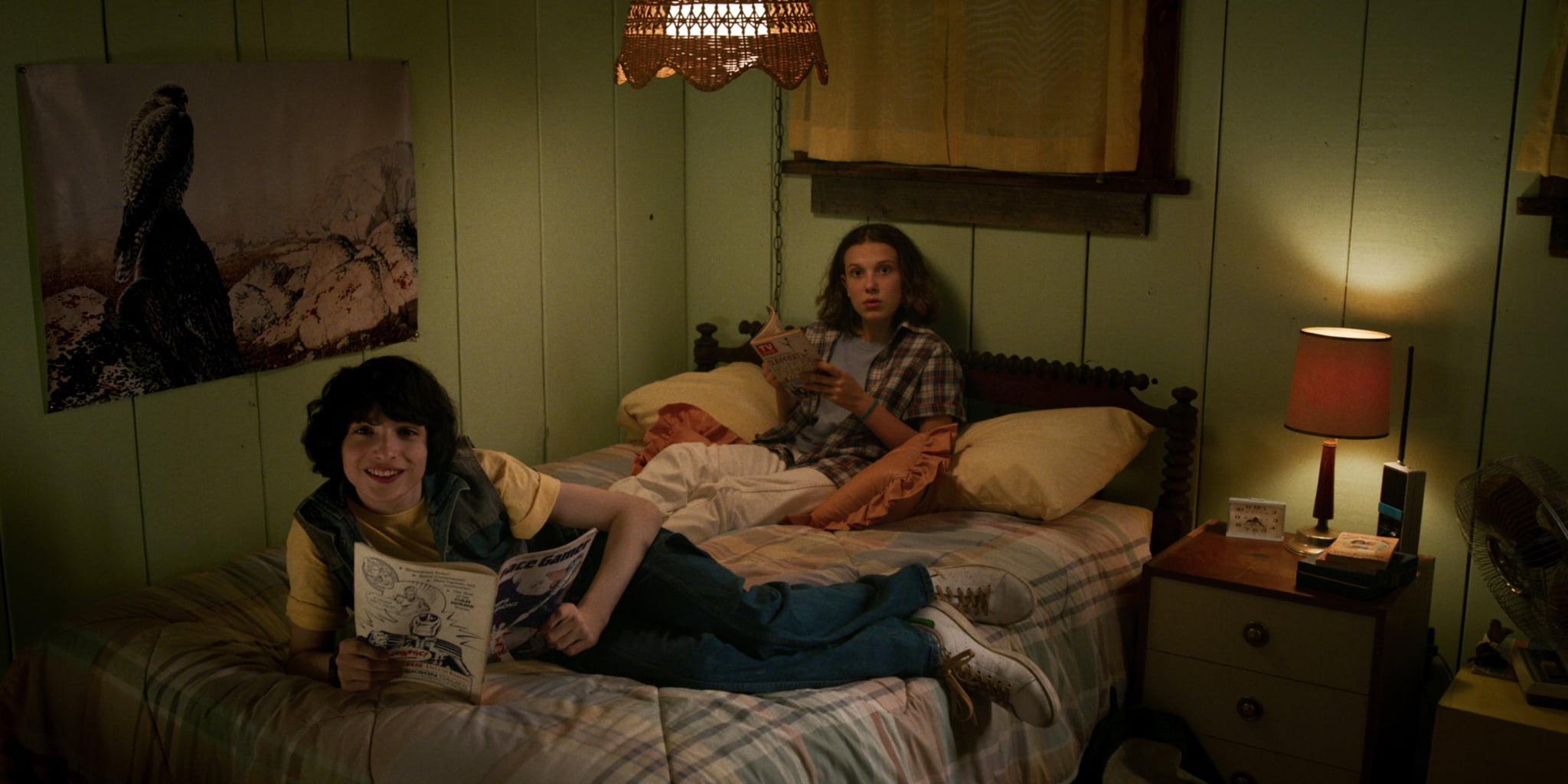 Image Source: Netflix
It's honestly unfair how Stranger Things hooks us with every season and leaves us wanting more. The third installment, which hit Netflix back in July, left us on a major cliffhanger, and we're now waiting for the fourth season with bated breath. We don't know when the series will return (it's still in the early stages of production), but we do know that one of the show's biggest stars, Finn Wolfhard, is just as hyped about it as we are. "I start filming in a few months," the 17-year-old actor revealed to POPSUGAR over the phone on Jan. 11. "It's nice to come back and have a routine." That routine will involve Wolfhard reprising his role as Mike Wheeler — one of the main protagonists who helps battle the monstrous forces of the Upside Down.
"I talked to a few other cast members. One of them has a script, and the others don't. It's somehow calculated. I don't know how they do it."
Although Wolfhard will soon be on set again, he's not sure about season four's main premise. "I'm still in the dark," he said. "I have no idea what happens in the entire season. I talked to a few other cast members. One of them has a script, and the others don't. It's somehow calculated. I don't know how they do it, but I honestly have no idea how it's going to go. For the first season, we had the script super far in advance. But as the seasons went on, it was just less and less because the Duffers [showrunners Matt and Ross Duffer] realized that if there's less that you know, it makes the performances more natural."
Despite scarce details about what will happen to our favorite Hawkins squad, the mere mention of Stranger Things seemed to spark a familiar delight in Wolfhard. "I'm just excited to be at it again," he added. "It feels like home." It's not a surprising sentiment, considering his tight-knit bond with his costars, including Millie Bobby Brown, Noah Schnapp, Caleb McLaughlin, Gaten Matarazzo, Sadie Sink, and Joe Keery. They've given us glimpses of their sweet friendship on social media, at red carpet events, and through hilarious gag reels from each installment of their sci-fi series.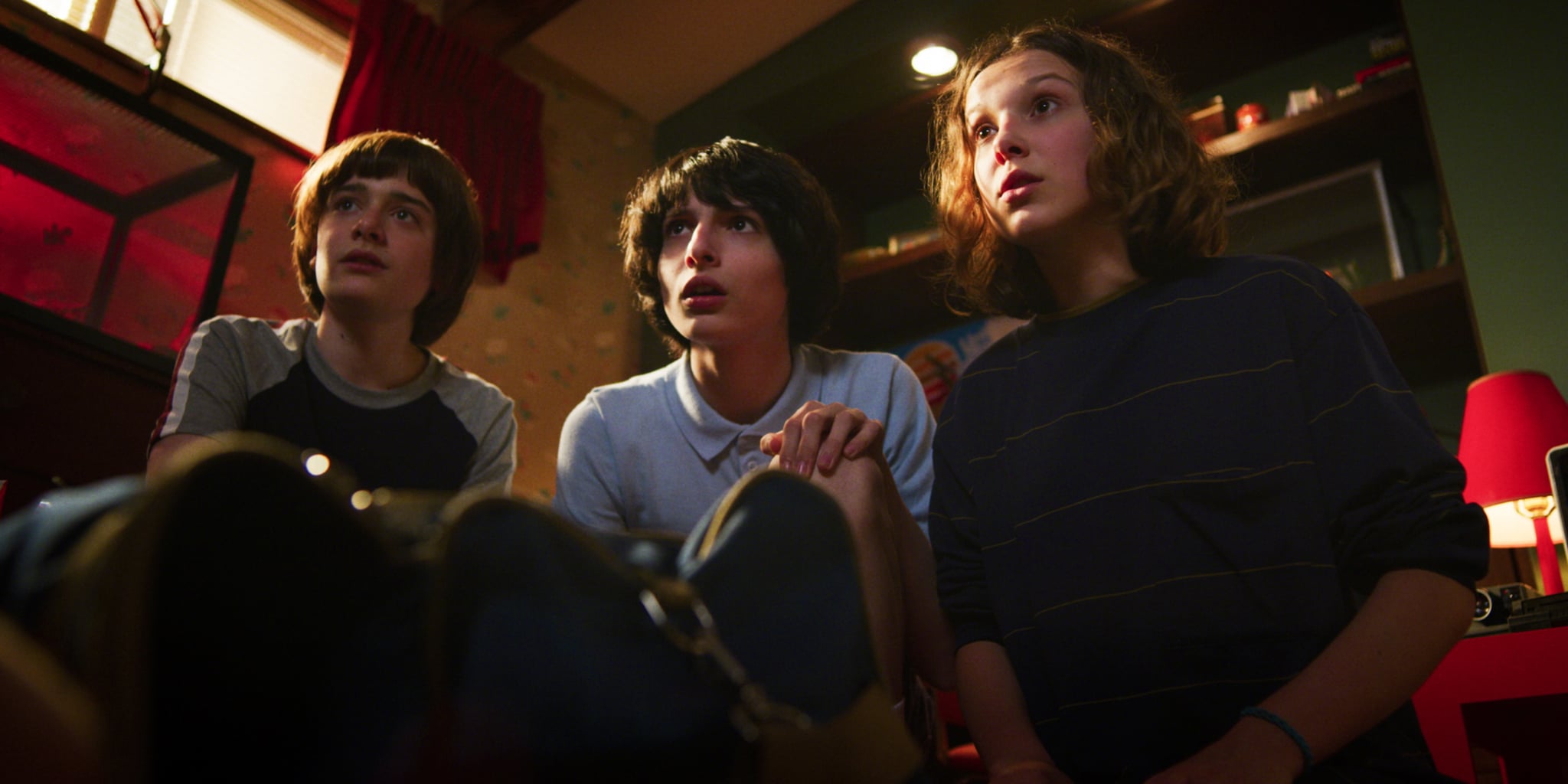 Image Source: Netflix
Reflecting on some of the shenanigans the cast gets into, Wolfhard recalled almost pulling a prank on set costumer Emily Kramer while filming season one. "We tried Marmite [a British food spread] for the first time, and we thought it was the grossest thing we've ever eaten in our lives," he explained. "Emily had a water bottle that wasn't see-through, so we wanted to mix Marmite and water and put it in the bottle. But we never did it because I love Emily and didn't want to do that to her. By the way, that's how boring I am. I'm like, 'Here's a plan of a prank that never happened.'"
There might not be a lot of offscreen pranking, but we have to imagine the costars share some musical moments. After all, most of the main cast members can sing, dance, play an instrument, or do all three. Wolfhard especially shared his admiration for Keery's musical talents and his latest album, Twenty Twenty, with his band, Djo. "Joe is one of the most talented people I've ever met," he said, citing Keery as one of his favorite guitarists. (The 27-year-old musician is in good company, as Wolfhard also named George Harrison, John Lennon, Jerry Garcia, Twin Peaks' Cadien Lake James, and Wilco's Nels Cline.)
While we wait for Wolfhard to return to the Upside Down, we'll get to see him in other highly anticipated projects soon. Not only is he starring in the thriller The Turning, which comes out on Jan. 24, but he's also part of the ensemble cast for Ghostbusters: Afterlife, which will hit theaters on July 10. "Oh, man, I'm so excited to see Ghostbusters," Wolfhard said. "I haven't seen anything from it, but we worked really hard on it. The set was a total family."
He went on to praise director Jason Reitman, whose father, Ivan, directed the original 1984 Ghostbusters and its 1989 sequel, Ghostbusters II. "[Jason] has the same crew that he's been working with for years and years. So coming into that as another collaborator and being accepted was amazing," Wolfhard added. "He makes everyone feel like they're loved and equal. It was so fun to shoot."
Eventually, Wolfhard hopes to gain more behind-the-scenes experience as a director and writer. He's already codirected Spendtime Palace's 2017 music video for "Sonora," and he has an upcoming short film titled Night Shifts. But don't expect all of his works to be sci-fi or horror driven; his favorite genre is actually comedy. And if he could cast any actor in something he's written within that genre, rest assured, the lineup would be stacked.
"Aubrey Plaza is hilarious. I love Jenny Slate. Beanie Feldstein is amazing," he said, rattling off comedians he'd want in his films. "Who else? If I could just have the Booksmart cast, I would be fine. Also, Michael Cera. There are so many amazing comedy ensembles in the last few years that I respect so much. It would come down to the project, but there's a lot of people I think are really funny . . . Joe Keery is one of the funniest guys I've ever met, so, definitely him." If this is a foreshadowing of Wolfhard's directorial emblem, then we certainly see a box-office hit in his future.