The Thrilling "Florida Man" Trailer Combines Sex, Drugs, and Sunshine
Netflix's new series has a memeable title: "Florida Man." But it's not actually about those viral outrageous headlines that all happened to come from Florida. Instead, the limited series stars Édgar Ramírez as Mike Valentine, a gambling addict who's also an ex-cop who's trying to clean up his act. He's also got a complicated relationship with his ex-wife Iris (Lex Scott Davis). But Mike is indebted to a mobster, Moss (Emory Cohen) and he's secretly hooking up with his girlfriend Delly (Abbey Lee). It's a mess, and it's about to get a lot worse when Delly escapes Pennsylvania for Florida, and Mike, a Florida native, has to get her back.
So why's it called "Florida Man"? "As I grew up, I never stopped thinking about why Florida is Florida," series creator and showrunner Donald Todd told Tudum on March 27. "Florida is a thin layer of porous crust on top of a hundred feet of water, and it's maybe a few feet above sea level . . . it might all sink. So when you feel that everything is temporary, you take what you can when you can get it. A 'Florida man' is someone who's proudly independent and doesn't live by your code, which means he doesn't live by any code." He added, "[People] laugh at the mug shots and the headlines but what's the story behind the meme?"
Of his show's hero, he said, "Mike feels that he's a hero and just needs one more day to prove it . . . then one more after that."
Read on to watch the new "Florida Man" trailer and learn everything we know about the show.
"Florida Man" Trailer
Netflix released the full trailer for "Florida Man" on March 27.
"Florida Man" Teaser Trailer
Netflix released the teaser trailer for the series on March 3.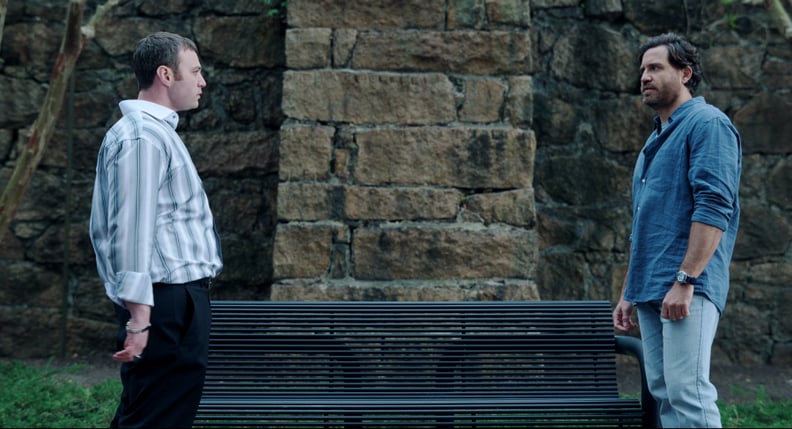 "Florida Man" Cast
Ramírez stars as Mike, the titular "Florida Man." Anthony LaPaglia plays his father, Sonny, Davis plays his ex-wife Iris, and Otmara Marrero plays Patsy, his sister. Cohen is Moss, the mob boss, and Lee is Delly, the runaway girlfriend. The cast also includes Clark Gregg, Sibongile Mlambo, and Paul Schneider.