Will Smith Reunited With the Fresh Prince Cast For a Tour of the Renovated Bel Air Mansion
It's been 30 years since The Fresh Prince of Bel-Air first aired, and the cast are taking us straight back to 1990 with their heartwarming reunion. In a video posted to his YouTube channel on Sept. 28, Will Smith gave the cast a tour of the renovated Bel Air mansion, which is currently being rented out to LA residents for only $30 per night in celebration of the show's 30th anniversary. Tatyana Ali (Ashley Banks), Joseph Marcell (Geoffrey), Karyn Parsons (Hilary Banks), Daphne Maxwell Reid (Aunt Viv), and DJ Jazzy Jeff (Jazz) all made it for the reunion, and it's almost like the Banks family never left.
Inside the mansion, Smith gave a tour of every room that has been redone to reflect his character's '90s aesthetic — yep, there's even a wall of sneakers. The entrance hall even includes a photo of the late James Avery, who played Uncle Phil throughout the series. Before they left, everyone took a moment to sign the graffiti wall in the living room and leave behind a few sweet messages. Ahead, see the cast walk through their old onscreen home and reflect on memories from their Fresh Prince days.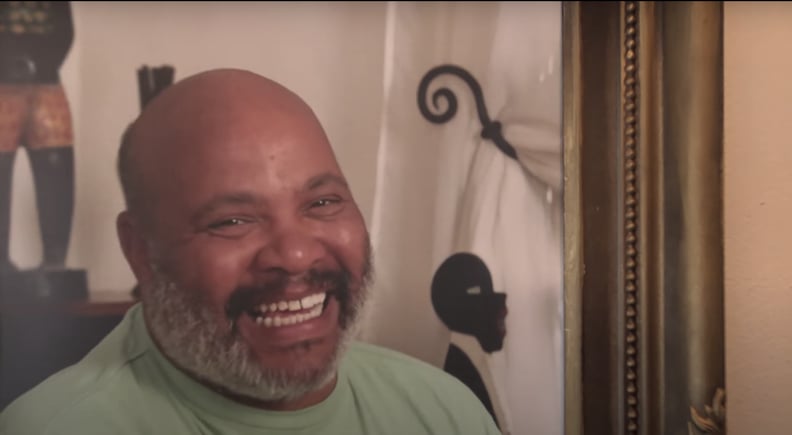 The Entrance Hall Includes a Framed Photo of the Late James Avery, aka Uncle Phil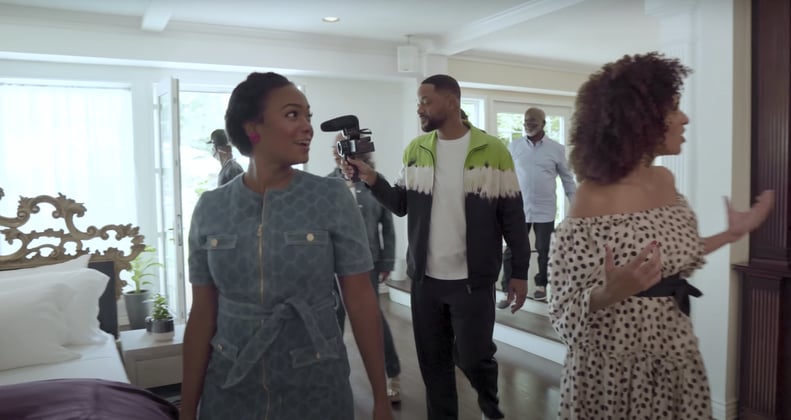 Even the Cast Can't Get Over How Cool the New Interior of the Airbnb Mansion Looks
The Fresh Prince of Bel-Air Mansion Tour and Cast Reunion