Friends Showrunners Quotes About Plotline Regrets at Tribeca
The Showrunners of Friends Reveal the 2 Episodes They Regret Making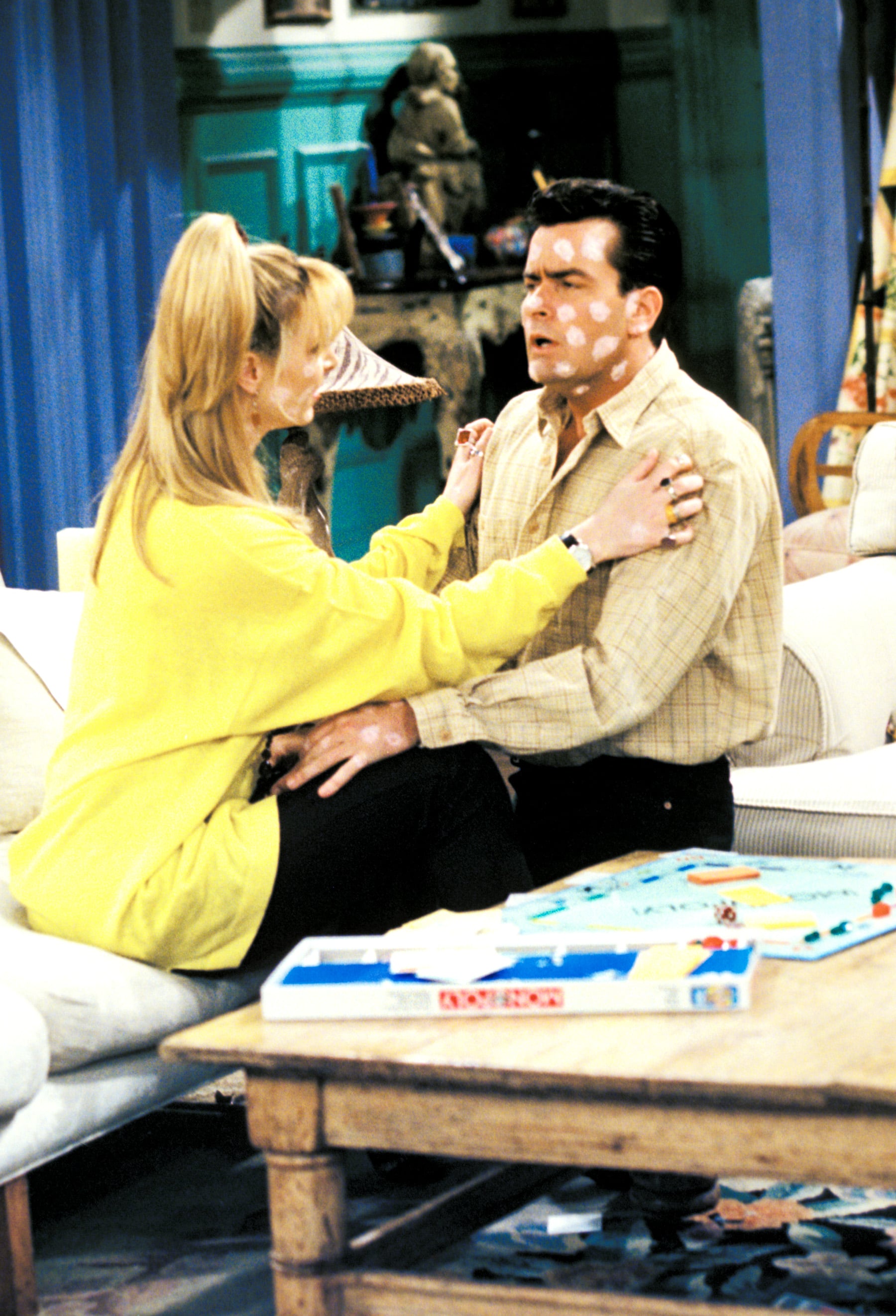 It's been 15 years since Friends went off the air, but two plotlines still keep showrunners Marta Kauffman and David Crane awake at night. While recently speaking at the Tribeca Film Festival, Kauffman and Crane revealed that they aren't happy with "The One With the Jam" episode in the third season, where Phoebe (Lisa Kudrow) falls for Malcolm (David Arquette), who is stalking her twin sister Ursula. "We did a lot of rewriting of that to make it work," Kauffman said.
The other episode they aren't very fond of is "The One With the Chicken Pox" in season two, where Phoebe gives her ex-love (Charlie Sheen) the chicken pox after she catches them from Ross's son Ben. "I'm not sure the chicken pox worked either," Kauffman added.
Still, that hasn't kept either of them from watching reruns every now and then. "I don't watch the show at home, but occasionally if I'm traveling it'll be on," Crane explained. "Sometimes I'll see something, and I'll be like, 'Wow, that actually holds up!' And there are times where I'm like, 'Yeah, alright, really? We went with that?'"
"I watch the show once in a while," Kauffman added. "It's much harder for me to enjoy the good moments when there are moments in it that I'm just going, 'Oh my god, we let that happen? We did it?'" Hmm . . . I wonder what moments she's referring to.
Sept. 22 marks the 25th anniversary of the Friends premiere. In honor of the beloved show, 1,000 select theaters will be screening 12 iconic episodes on Sept. 23, Sept. 28, and Oct. 2. The screenings will also include exclusive interviews and never-before-seen footage of the cast. Make sure to grab your tickets on Fathom Events.