Golden Globes: Who Is in the Audience? 2021
The Golden Globes Do Have a Live Audience, but It's Not Who You Might Think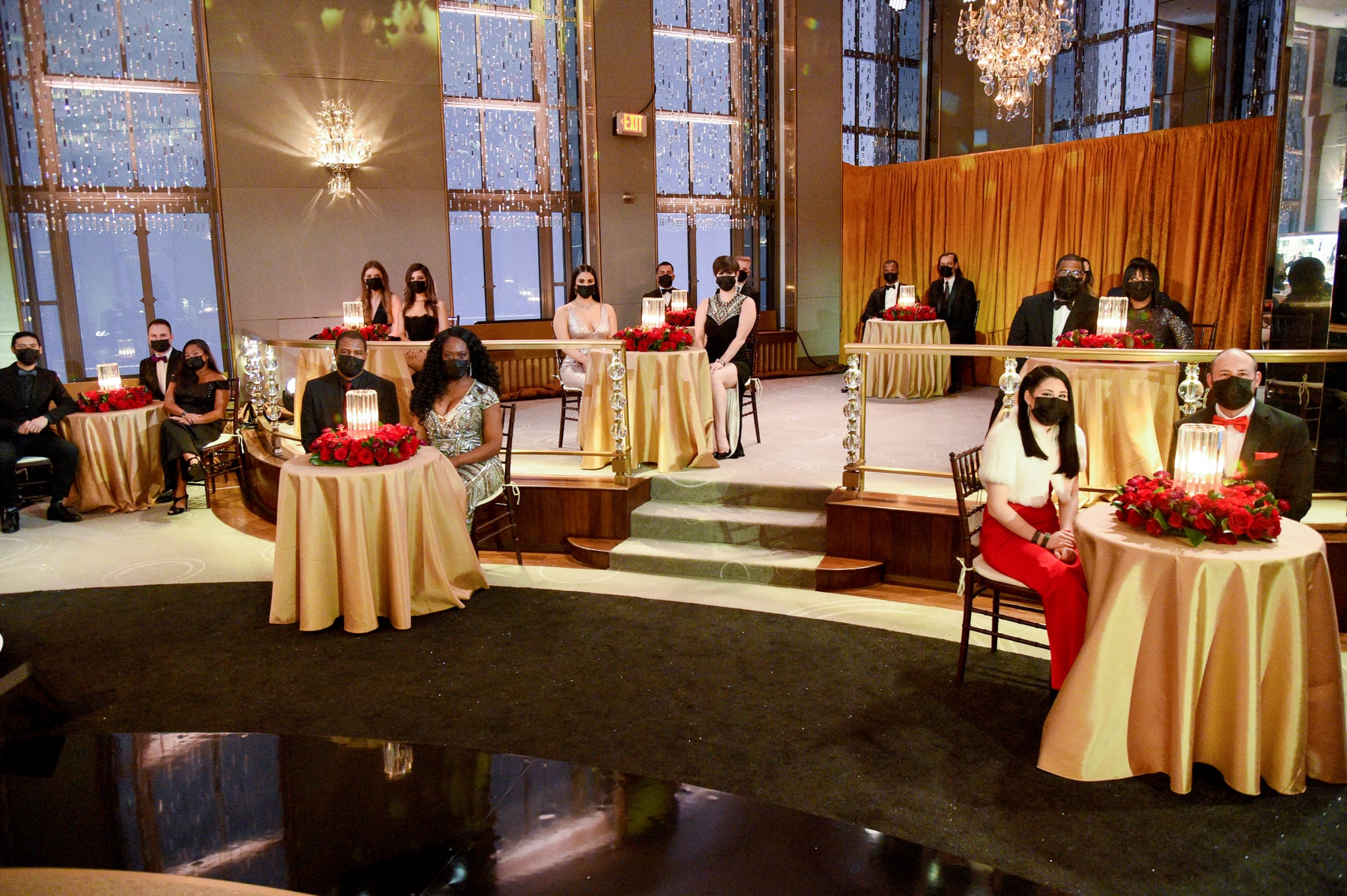 Sunday night's broadcast of the Golden Globes is a very different affair from the usual mingling of A-listers, but unlike some other COVID-era award shows, the Globes do have an audience this year. At both locations where the ceremony is taking place, the audience is filled with frontline workers, and hosts Tina Fey and Amy Poehler paid tribute to them in the opening monologue as only they can.
"Tonight, our audience on both coasts is made up of smoking hot first responders and essential workers," Fey revealed live during the first minutes of the broadcast. "We are so grateful for the work that you do and that you're here, so the celebrities can stay safely at home," she quipped.
"We know you've seen a lot of crazy stuff at your job this year, but you have not seen the kind of stuff that we've seen at previous Golden Globes," Poehler teased, as she and Fey joked about the Globes's reputation as the awards show that gets a little tipsy. "Do whatever you want, because they do!"
It's not just frontline and essential workers who are in the audience, though. To recognize the philanthropic partnership between the Golden Globes and the nonprofit organization Feeding America, a number of food bank workers were also selected to attend, according to People. Throughout the broadcast, the partnership with Feeding America is being highlighted, including an onscreen QR code for viewers at home to scan and donate instantly.
There are audiences filled with frontline workers in two different locations, as this year's broadcast is a bicoastal affair. In New York City, Fey is hosting the crowd at the famed Rainbow Room, while Poehler is holding down the Los Angeles half of the broadcast at the Beverly Hilton, the hotel that traditionally hosts the Golden Globes every year. At each location, everyone from audience members to crew and presenters are following strict COVID protocols.
"We are taking all health precautions," executive producer Barry Adelman told the New York Post. "As you probably guessed, we have strict testing and social-distancing protocols in both places and, with the exception of the artists onstage who are speaking, everyone else will be required to wear face coverings and maintain social distancing." It's a great way to bring a little bit of the live audience feeling to the show while staying safe and honoring the people who have been the real stars of the past year!