Grey's Anatomy: 12 Meredith-and-Alex Friendship Moments That Will Warm Your Heart
Perhaps one of the most devastating parts about Justin Chambers's departure from Grey's Anatomy is the disintegration of Meredith Grey and Alex Karev's rock-solid friendship. Alex wasn't always Meredith's person, but with Izzie, Cristina, and Derek gone, the two leaned on each other through the best and worst of times. There were a few times when we thought they might have gotten together — there's seriously a whole world of fan videos and fan fiction out there devoted to the Merlex ship (yes, I know Chambers is hot). Still, I'm glad that the showrunners resisted the urge to smoosh these two characters together romantically. Instead, their platonic relationship grew organically as they supported each other during heartbreaks, career twists, and other typical Grey Sloan drama. If you already have an Alex-shaped hole in your heart, relive the best friendship moments between him and Meredith over the years — we recommend grabbing a tissue or two.
01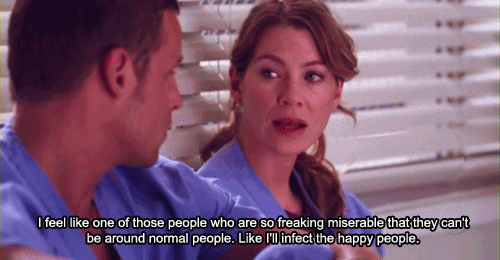 Season 2, Ep. 9: Meredith Has a Heart-to-Heart With Alex
Meredith and Alex don't get off to the best start — he calls her a nurse, and she calls him a frat boy b*tch. But this season two moment shows them having a heart-to-heart while they avoid Izzie's Thanksgiving dinner. In this first moment that they really bond, Meredith talks about her depressive struggles while Alex confesses that he failed the medical boards.
02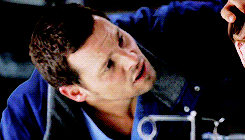 Season 8, Ep. 9: Meredith Braves the Ambulance Crash With Alex
In one of the most intense Meredith-and-Alex episodes, the two end up working together to transport a baby during a storm. There's weird feelings all over because Alex snitched on Mer for tampering with Derek's trial and she loses Zola partially because of it. However, when the ambulance crashes, they get it together to help the baby and other victims of the accident.
03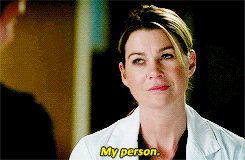 Season 11, Ep. 1: Meredith Calls Alex Her Person
With Cristina gone, Alex steps up to be a better friend for Meredith. He tells her that Cristina left him with her shares of the hospital as well as Meredith, saying that Mer can b*tch to him about anything, including her woes with Derek. With a smile, Meredith appropriately dubs Alex her person.
04
Season 11, Ep. 3: Meredith Tells Alex That His Junk Is Spectacular
Meredith complains to Alex about Maggie not possibly being her sister. The problem is, he's showering. She's not fazed by it, though, since she claims she's seen it all before. To make him less annoyed, she tells him that his junk is spectacular and that Jo is a lucky girl (LOL). It's a funny encounter that reveals how comfortable Meredith is around him.
05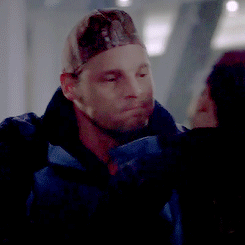 Season 11, Ep. 17: Alex Is There For Meredith
Alex goes in for a hug after Meredith loses a patient, telling her that she did her very best in the operating room. He realizes that she's mad about Derek (who is kind of terrible this season, before his death) and tells her that she can take it out on him. It's a reassuring and sweet scene, down to how he zips up her jacket.
06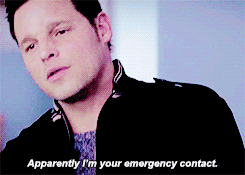 Season 11, Ep. 22: Alex Is Meredith's Emergency Contact
After leaving Grey Sloan for months, Meredith is fully pregnant with her daughter Ellis following Derek's death. Zola dials 911 when Meredith starts bleeding. When Mer's taken to the hospital, she sees Alex for the first time in months. The fact that he's her emergency contact shows that he will always be in her life, even if she needs time to grieve.
07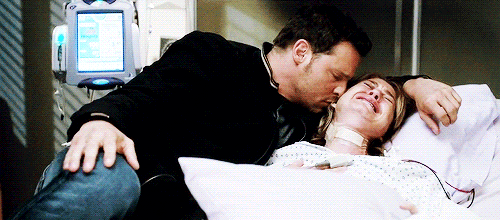 Season 12, Ep. 9: Alex Comforts Meredith After Her Attack
Because trauma always finds her, Meredith gets horribly attacked by a patient in a fugue state, an experience that renders her temporarily deaf and unable to talk. With Cristina and Derek gone, it's Alex who crawls into her hospital bed to comfort her because, ugh, he's a stand-up guy.
08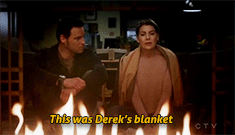 Season 12, Ep. 16: Meredith Reminisces Over Derek's Blanket
As she navigates love once more, Meredith tells Alex about Derek's blanket after her disastrous hookup. It's just a nice, platonic exchange where Alex is really listening to her and making sure she's OK — can I reemphasize how glad I am they didn't have to get together to share an intimate moment?
09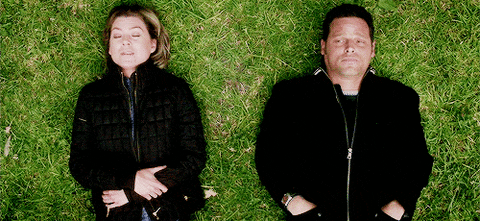 Season 12, Ep. 24: Meredith and Alex Talk About Love
As Meredith dreads Amelia's wedding, she and Alex lie in the grass talking about love as they think back to Derek and Izzie. As you may recall, Meredith did this quite often in Grey's early days with Cristina.
10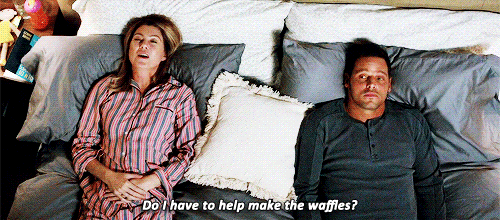 Season 13, Ep. 6: Alex Wants Waffle Sundays
Just as he faces the possibility of jail time for assaulting fellow doctor Andrew DeLuca, Alex proposes that they have Waffle Sundays with Meredith's kids and sisters. It's a small gesture revealing how much he cares about not only Meredith, but also her family. If Cristina was her twisted sister, Alex is her grounded brother (minus the whole punching DeLuca thing).
11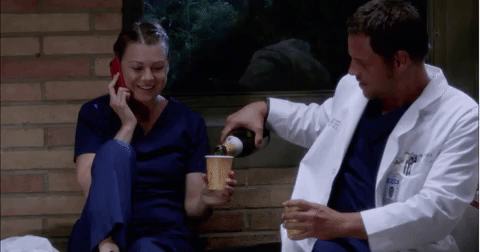 Season 14, Ep. 7: Meredith and Alex Celebrate Her Harper Avery Win
When Meredith wins the Harper Avery, she and Alex celebrate with some bubbly in paper cups. They also reach out to Cristina via call, making the end of this episode extra perfect.
12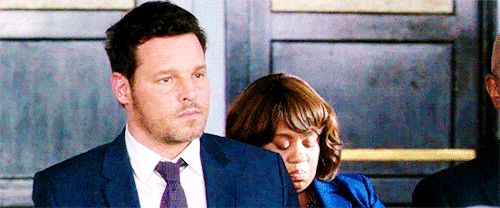 Season 16, Ep. 8: Alex Gathers Support For Meredith
In Justin Chambers's last episode, Alex gathers testimonials from Meredith's peers and patients to help her keep her medical license. He tells the panel that they can't cancel her hearing because he's brought in a bunch of past patients. What a friend, man. This is the Alex I'll remember.