8 Details About Grey's Anatomy's 13th Season That Might Send Your Heart Into Cardiac Arrest
Grey's Anatomy returns for season 13 (we can't believe it, either), on Thursday! Over the Summer, we've been busy soaking up every little detail about the upcoming season that we can get our hands on. After the emotional roller coaster ride that was the tumultuous season 12 finale, we'll get answers about which big characters are returning, more on Owen and Amelia's wedding, and all the drama between Jo and Karev. Keep reading to see what info you need to know before watching the premiere episode.
01
Callie Torres Won't Be Returning
It's official, guys: Sara Ramirez won't be reprising her role as Callie Torres in season 13. Callie's story ends with utter heartbreak in season 12 when she loses a bitter custody battle between her and ex Arizona (Jessica Capshaw) over their daughter, Sophia, and leaves the state (and the show) with her new girlfriend, Penny. Since benevolent TV god Shonda Rhimes didn't kill her off, though, it leaves the possibility open that Callie might return in the future. Keep your fingers crossed.
02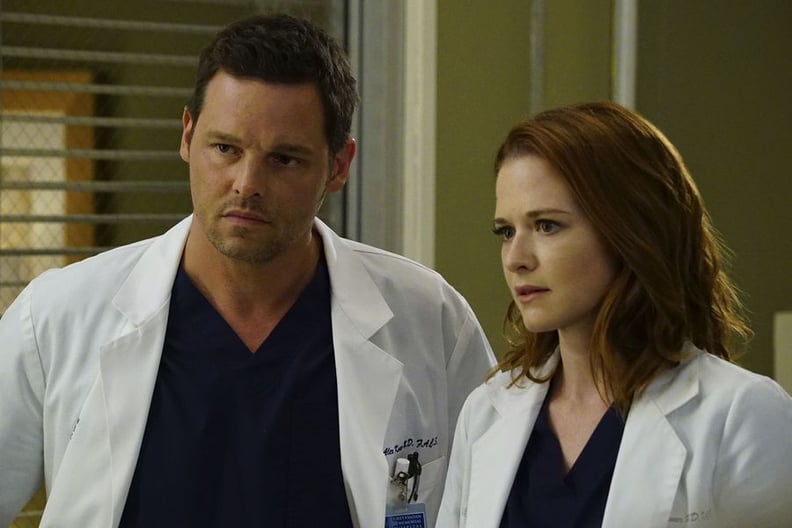 The Rest of the Major Characters Are Definitely Back
Despite the sad loss of Ramirez, Ellen Pompeo, Justin Chambers, Chandra Wilson, James Pickens Jr. and Kevin McKidd all signed contracts to return.
03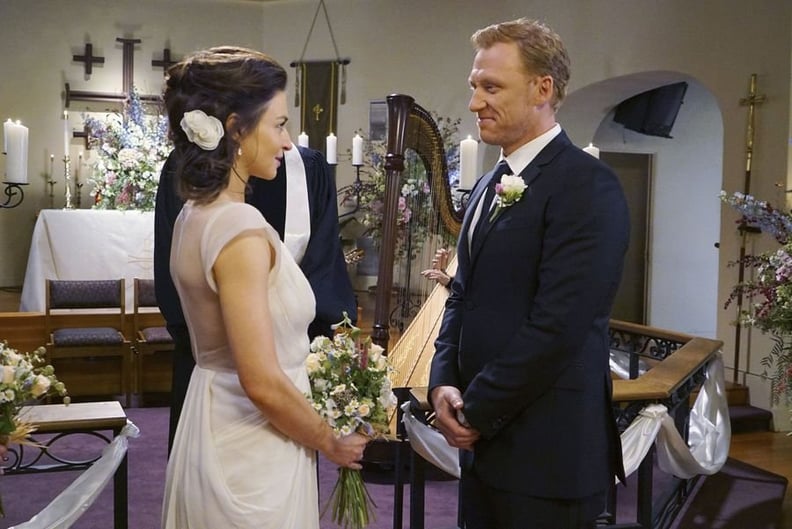 There Will Be a Little Bit More to Owen and Amelia's Wedding
In an interview with Entertainment Weekly, Caterina Scorsone (Amelia) revealed that the season premiere will pick up right where it left off, but the newlyweds will spend much of the episode "otherwise occupied" on their wedding night (wink, wink).
04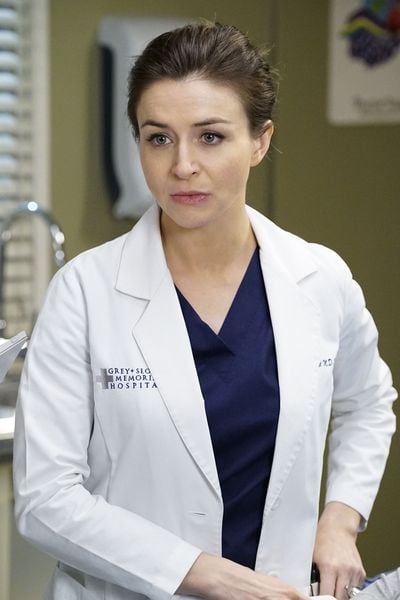 They Won't Have a Baby Anytime Soon, Though
At the TCAs in August, Scorsone announced that she's pregnant, but that her character's story line most likely won't reflect her real-life change. "I think they don't want to burn through all that story, but I also think that last time they wrote my pregnancy in, and I think Shonda is going to give me a break on this one," she said in reference to the time Amelia tragically gave birth to a son without a brain on Private Practice. "They're definitely going to have to do some fun hiding. Super camera work and super wardrobe time."
05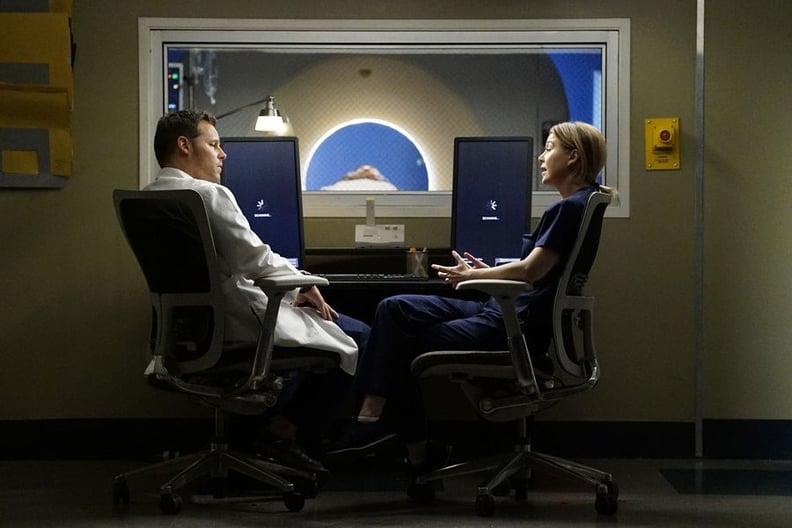 Season 13 Will Focus on the "Originals"
Kelly McCreary, who started playing Meredith's half-sister Maggie in season 11, was kind enough to share some insight about season 13 with TV Guide, mainly that Rhimes wants it to heavily follow the original cast members: Meredith, Alex, Bailey, and Richard Webber. "After such a long period of time and so many new people coming in and out, they remain the foundational characters of the show," she said. "We're gonna be spending some more time with them to check in with where they are. The way that we spent time with Meredith last season, exploring the major shift in her life, the loss of Derek, I think we can expect to see those doctors being explored where they are in this moment, all these years later, the changes that they've gone through."
06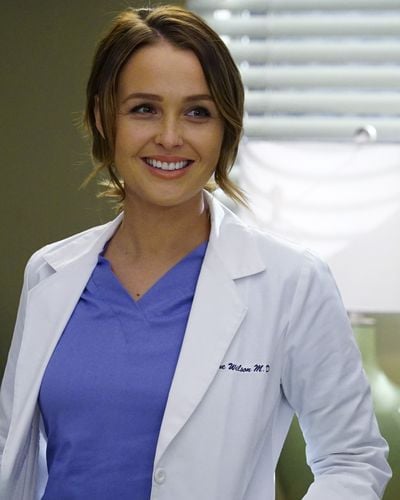 The Jo and Alex Storyline Will Likely Last All Season
Scorsone further explained that the drama between Alex and Jo will play a huge role throughout the season. When last we left the couple, Jo had turned down Alex's proposal because she's still secretly married to her abusive ex-husband (which Alex doesn't know about), and later, Alex finds her in a compromising position with DeLuca that wasn't what it looked like (but he beats the guy to a pulp anyway). "It's very explosive, very exciting and interesting on social levels and personal character levels," said Scorsone.
07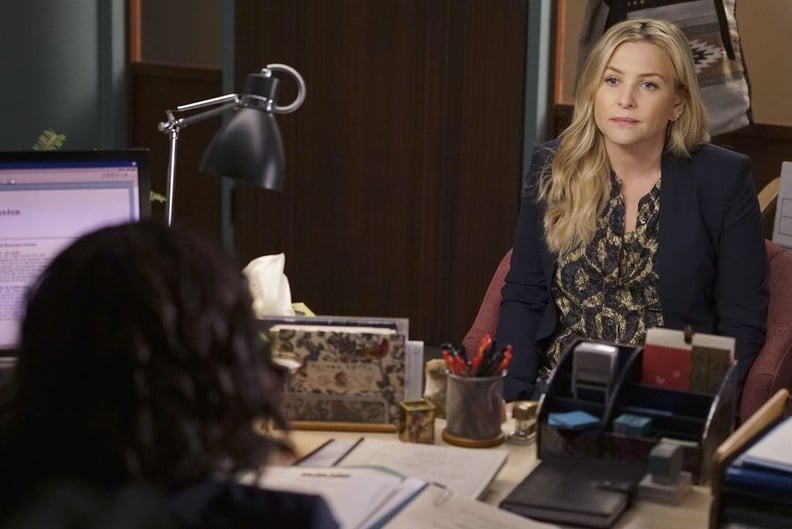 There's Love in the Air For Arizona
After going through the ringer with Callie, Arizona will have a new chance at love. "We're absolutely going to see it," Rhimes told EW about a potential new relationship. "Jessica [Capshaw] was very, very delightfully pregnant at the end of last year, and so she's not in the first two episodes — which everybody brace yourselves for — because she's taking a little bit of time off for kids, but then she's back. I'm very excited to introduce a love interest for her, and to get to tell a story with her that lets her be who she is, and to see who she is post the relationships that she's had. You don't want to just stick two people together. I want to do it organically and I want the audience to be rooting for it. So I think we're going to have fun with it."
08
The Premiere Date Is Closer Than You Think
Grey's Anatomy will return to ABC on Thursday, Sept. 22, at 8 p.m.