Grey's Anatomy: Who is Nick Marsh? A Recap
Nick Marsh Is Back on Grey's Anatomy — Here's What That Means For Meredith's Love Life
Watch out! This post contains spoilers.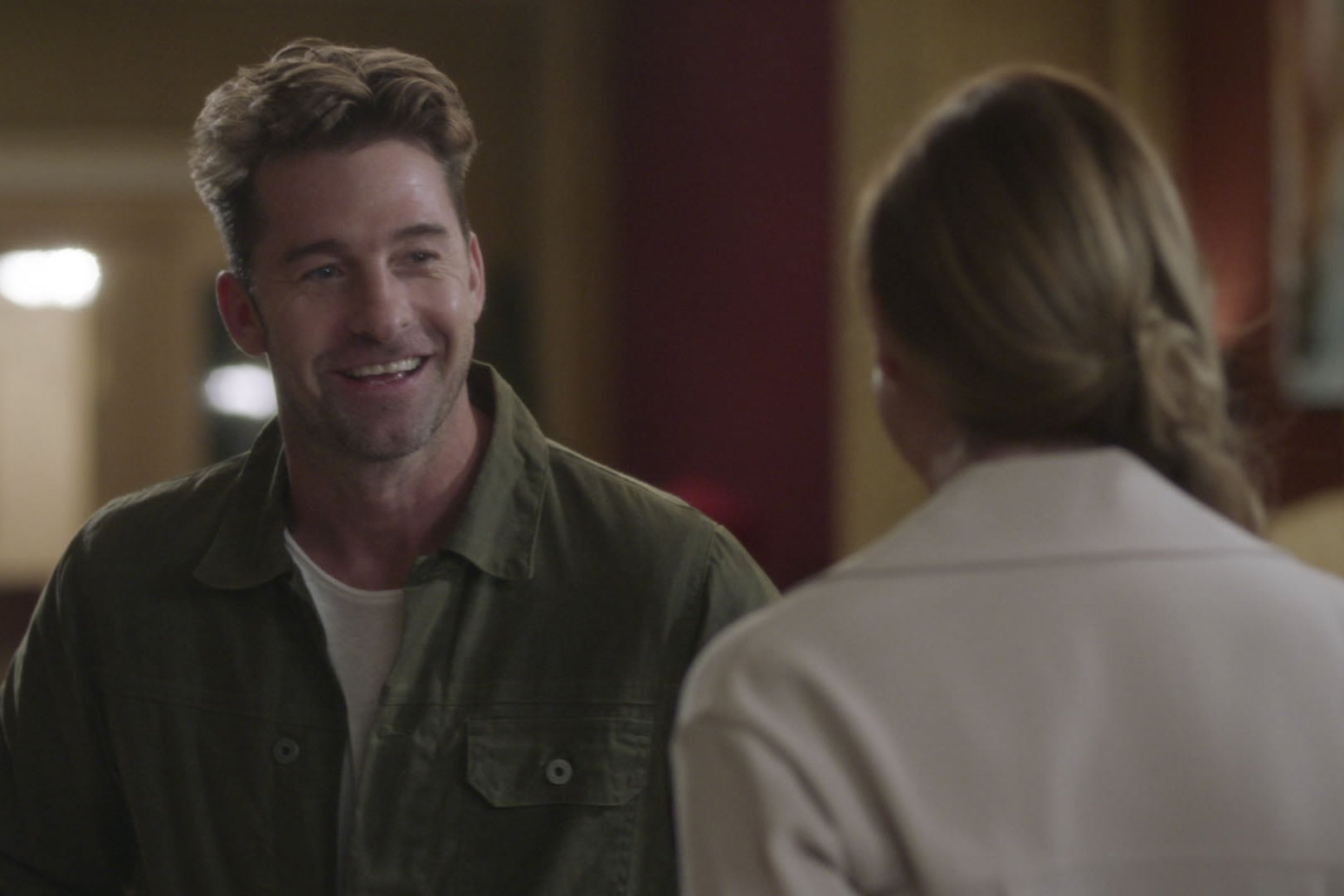 In the years since Derek Shepherd's untimely death, Grey's Anatomy has given Meredith Grey several new love interests: Nathan Riggs, Andrew DeLuca, Atticus Lincoln, and, most recently, Cormac Hayes. Perhaps the most unexpected, though, was Dr. Nick Marsh, a transplant surgeon from Minnesota who made a significant impact during his one appearance back in season 14. Now that Grey's has brought Nick back as part of a surprise new arc for Meredith in season 18, it's the perfect time to revisit what made their brief connection so special.
Back in a season 14 episode 17, Nick stops by Grey Sloan to pick up a donor liver for a patient who's awaiting a transplant. However, after the surgery to recover the organ, he suddenly collapses and comes under Meredith's care while they figure out what's wrong. While they're waiting on lab results, they start opening up about their respective families and what they'd do if they weren't surgeons — and get some serious flirting in, too.
It turns out Nick, who recently had a kidney transplant of his own, has a blood clot that's causing issues. Meredith ultimately fixes the problem and sends Nick off safely. Later, over drinks with Alex, Meredith admits out loud that she liked talking with Nick and daydreaming about alternate futures, even though she likes where she is now. Then she even confesses Nick made her feel something that she hasn't felt since Derek. It's a significant step for her, especially given that, at this point, she's already had one relationship after Derek's death (with Riggs), but even that didn't quite live up to what she felt with Nick in just one meeting.
Four seasons later, Meredith travels to Minnesota when the Mayo Clinic there is dedicating a research library named after her mother (and, as it turns out, she's being recruited for a clinical trial for experimental surgery to treat or cure Parkinson's disease). While out at dinner with the surgeon trying to recruit her, she spots Nick leaving the same restaurant with a date, but he doesn't appear to notice her. However, when she returns to her hotel, she finds him waiting for her at the hotel bar. They catch up on the last few years of their lives and pick up their flirtationship right where it left off, even going on a date before she leaves.
With Meredith commuting between Seattle and Minnesota to work on the clinical trial, it seems like the door is wide open for Meredith and Nick to pursue a real romance. Actor Scott Speedman is a series regular for season 18, so they'll have plenty of time for sparks to fly — and we can't wait to watch!