Listen to "Walk With Me" From Grey's Anatomy Season 17
Where to Find That Uplifting Song From the Grey's Anatomy Season Premiere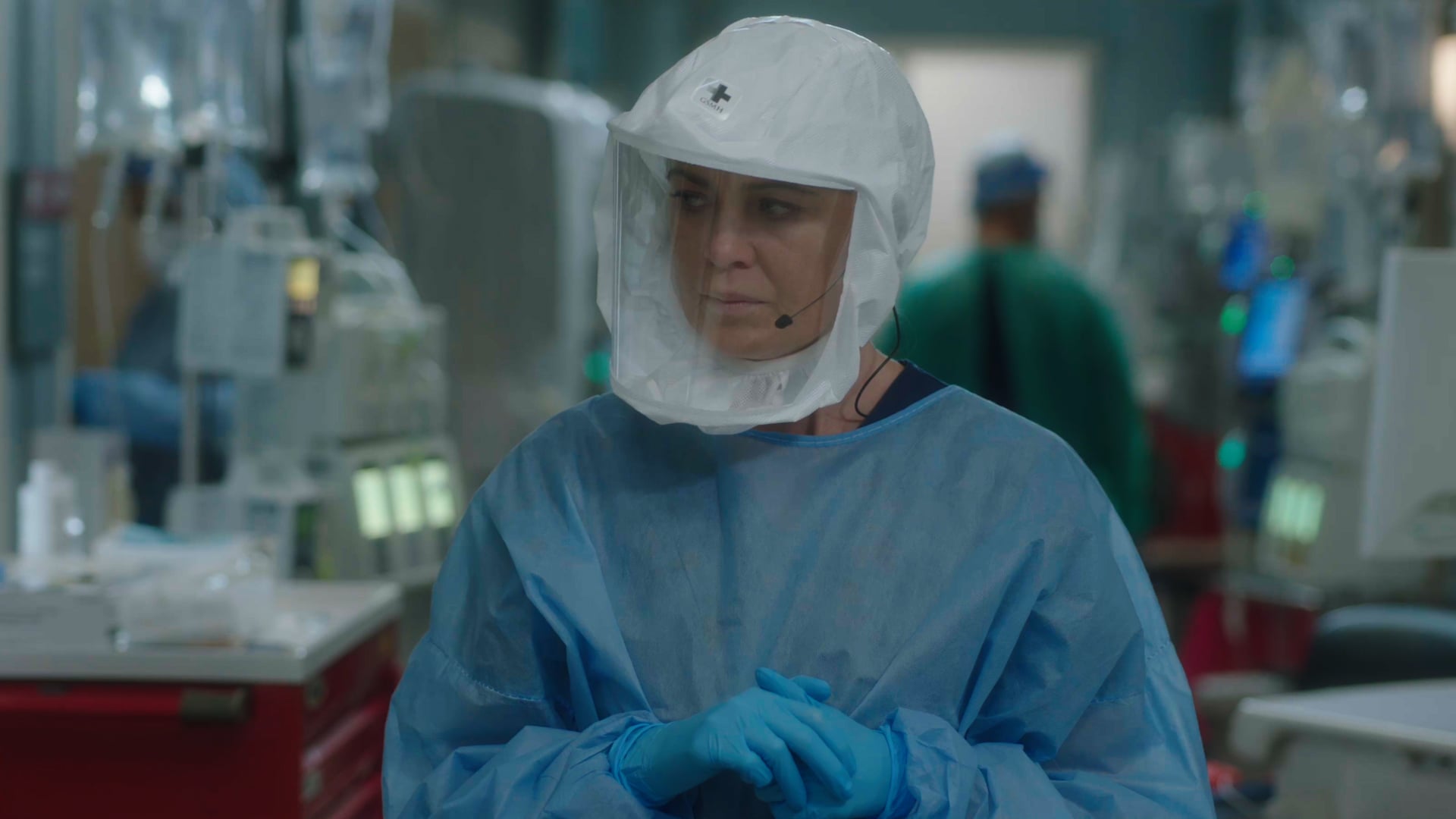 Image Source: ABC
The Grey's Anatomy season premiere was full of high drama and at least one genuinely shocking twist, all set to the show's signature amazing soundtrack. There's a good chance you recognized one of the songs that played over a pivotal scene — here's why.
Released earlier this year, "Walk With Me" is the latest song from GoldFord, a musician who's been flying under the radar for several years now. Described by his official Facebook page as "one part Sam Smith, one part Bruno Mars with a splash of Sam Cooke," GoldFord's original songs are exactly the kind of music that's been showing up a lot in recent years on Grey's Anatomy: soulful, thoughtful pop-folk sounds. His debut album, Shed a Little Light, was released in 2013, and according to his Facebook bio, the album earned him a place on Pandora's 2014 list of "artists to watch."
If his latest song, "Walk With Me," sounded familiar when it began playing during Thursday night's episode of Grey's Anatomy, there's a pretty good reason for that. The song was featured earlier this year in a popular commercial from the Brawny paper-towel brand. It's the soundtrack behind the ad that promotes the company's "Giants Initiative," a program designed to address needs and recognize actions taken during this difficult year. The initiative's official page explains that Brawny created it "to recognize and support those who go out of their way to help others, whether they've been doing it for years, or have risen to the occasion in times of crisis."
On Grey's, the song plays over a somewhat more somber scene. While Meredith and Cormac work on an ultimately successful kidney surgery on a teenager who'd been in an accident, the scene cuts back and forth with Maggie and Teddy's team, trying to save his badly burned friend's life and, ultimately, being unable to do so. It's a bittersweet, classic Grey's moment that's elevated by the perfect song choice.
Listen to the full song below: