Halston: Did Someone Really Die in an Air Vent at Studio 54?
The Wildest Studio 54 Event on Netflix's Halston Might Actually Be True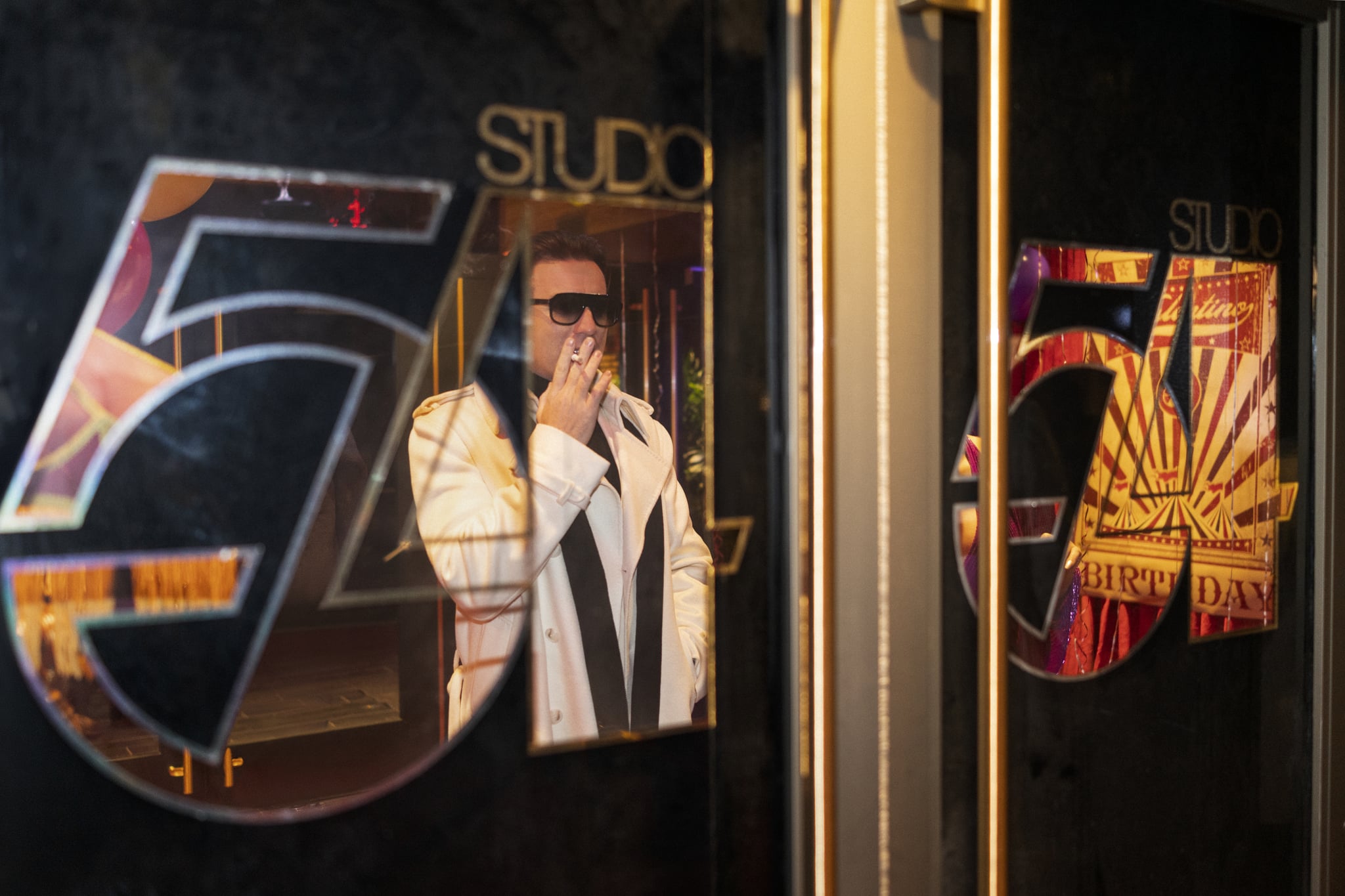 The legacy of designer Halston — which Netflix's miniseries Halston explores from beginning to end — is so intertwined with Studio 54 that of course there would be an entire episode dedicated to the club's infamous debauchery. In episode four, titled "The Party's Over," we get a glimpse of some of the wilder aspects of Studio 54's heyday, including the dress code (which sometimes included no clothing at all), the sex balcony, the rampant use of cocaine, and the lengths to which people would go to get in.
At the beginning of the episode, we're introduced to an unnamed woman, who is continuously rejected from the entrance into Studio 54 until she finds an open side door. From there, she manages to sneak into an air duct only to get stuck, with Halston later learning that not only was Studio 54 raided and closed, that cops found her body wearing Calvin Klein. However, was this event made up specifically for the show or is it based on something that happened at Studio 54? If you guessed it was fictional, you'd be incorrect. Although changes were made to fit the show, like the dark humor surrounding the publicity that comes with the body being found in Calvin Klein versus Halston, someone did die trying to get into Studio 54.
"We would have this situation where people would climb down from the building next door in full mountain-climbing gear with ropes tied around their shoulders," Studio 54 promoter Baird Jones shared with author Anthony Haden-Guest for The Last Party: Studio 54, Disco, and the Culture of the Night. "They were trying to get into the courtyard . . . They would tangle in the barbed wire and fall to the cement pavement which was 10 feet below. I remember where this guy had really screwed himself up and they got a stretcher. You could see him, trying to scope out the inside of the club. Trying to see it. Desperately!" While that man survived, another wasn't so lucky. "This guy got stuck in the vent trying to get in. It smelled like a cat had died," Jones added of the potential partygoer whose body was discovered in black-tie attire.