Wicked! This Magical Marauder's Map Face Mask Changes Colors When You Breathe on It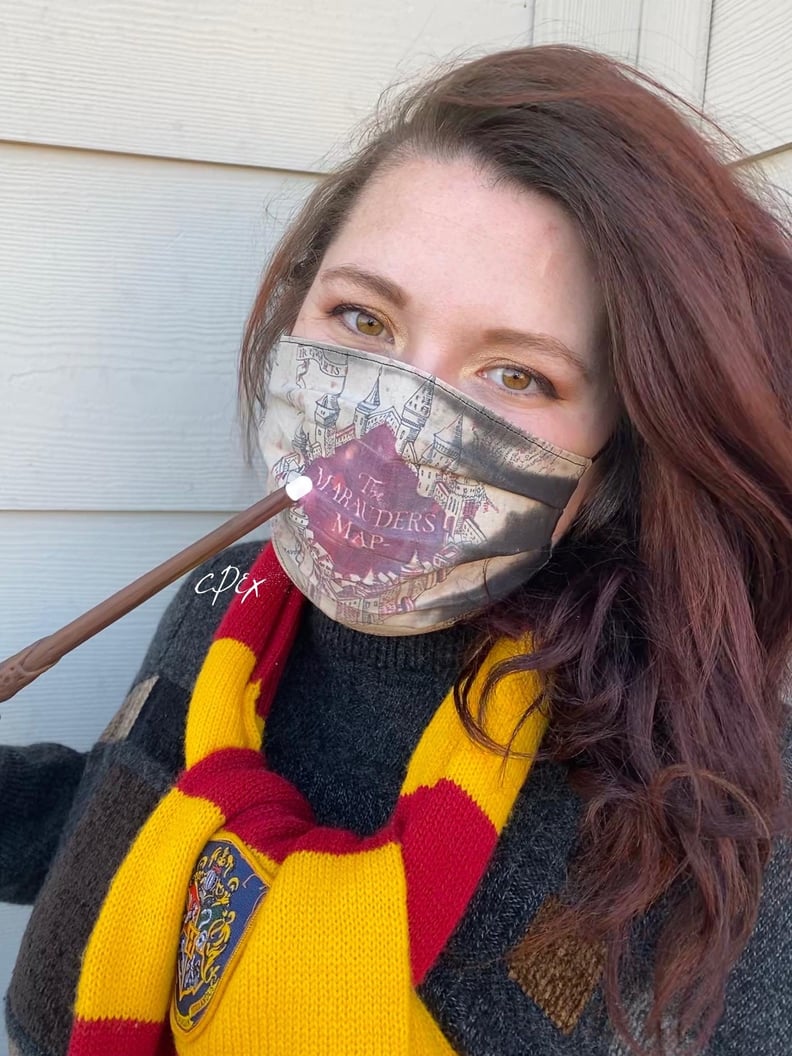 I solemnly swear to spend all my money on anything and everything Harry Potter-related, and that includes this handmade Marauder's Map mask that changes colors when you breathe into it. Colorado-based artist Stefanie Hook made the mask from scratch and shared a video, which now has over 2 million views, of the face mask in action to her TikTok account (@coloradopex). When it reaches a temperature of 82 degrees, the mask reveals a stunningly detailed image of the Marauder's Map.
Hook, who is a mother of three and a US naval reservist, according to Insider, also owns her own company called Colorado Pony Express (CPEX). In response to the increasing demand for face masks, Hook has started to sell them alongside the company's hand-sewn plush toys and accessories. The masks are not medical-grade, but they are made according to the Center For Disease Control and Prevention's sewing instructions with licensed cotton fabric, elastic, and color-changing pigment.
After being exposed to heat, the mask will not fade back to black until it's exposed to a significantly lower temperature. Hook also said the design placement on these magical face coverings varies per mask and can fade after being worn and washed. Still, I'd say this invention is pretty wicked, as Ron Weasley puts it.
While the mask isn't currently for sale — possibly because there's more magic behind it than we realize — Hook hopes to have a limited number of the color-changing mask available on her website as soon as May 29. Keep scrolling to see Hook's spellbinding mask in action, and to see how she made it from the very beginning.