Olivia Wilde Talks Don't Worry Darling Pay-Disparity Rumors
Olivia Wilde Addresses "Don't Worry Darling" Pay-Disparity Rumors: "No Validity to Those Claims"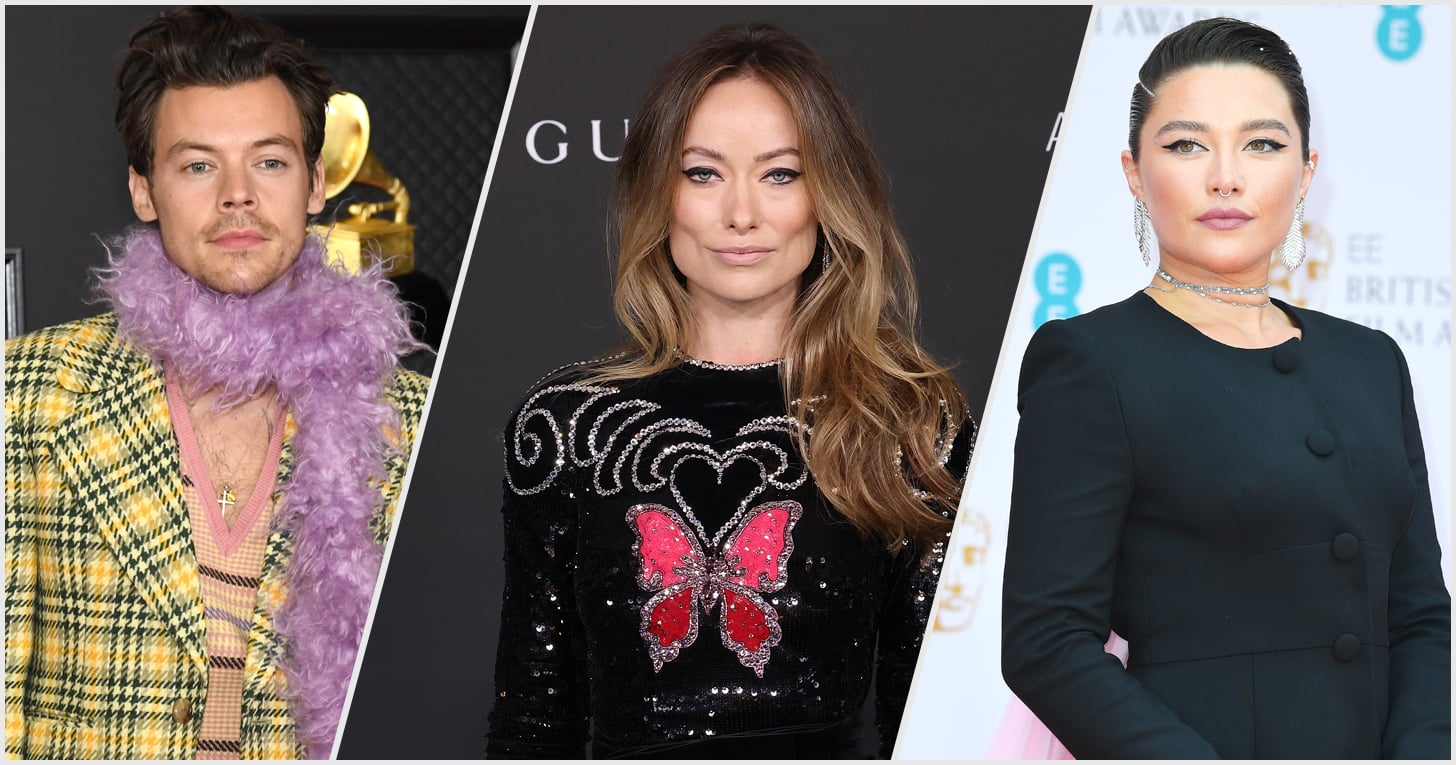 Olivia Wilde is setting the record straight about rumors surrounding her forthcoming feature film "Don't Worry Darling." In a candid conversation with Variety published on Aug. 24, the director touched on several things about the project, including internet "clickbait" that claimed she paid her boyfriend and "Don't Worry Darling" leading man Harry Styles three times more than his costar Florence Pugh for his work in the film.
"There is absolutely no validity to those claims."
"There has been a lot out there that I largely don't pay attention to. But the absurdity of invented clickbait and subsequent reaction regarding a nonexistent pay disparity between our lead and supporting actors really upset me," Wilde told the outlet via email. "I'm a woman who has been in this business for over 20 years, and it's something that I have fought for myself and others, especially being a director. There is absolutely no validity to those claims."
Rumors of the pay disparity amongst the "Don't Worry Darling" cast swirled after TikTokers claimed to have detected a feud between Wilde and Pugh, per Buzzfeed News. Variety reported that the director shared an endearing behind-the-scenes photo of Pugh on the movie's set via Instagram, but fans noticed the actor hasn't shared much about the film on her own page lately. Neither of them have commented on the internet-driven feud, but Wilde has nothing but good things to say about her leading lady.
"I had been blown the f*ck away by her," she said. "I loved ['Midsommar'], but I loved her. I was just like, 'Well, she's extraordinary. She's clearly the most exciting young actress working today.'" Wilde also said of working with Pugh and Styles that "we were all brought so close by the bubble of the production. She was really a great supporter of his as someone who was newer to a film set. And he was such a great supporter of hers, as someone who understood it was her film."
According to Wilde, Pugh actually played a hand in casting Styles for the role of Jack in "Don't Worry Darling" and was "enthusiastic" about him joining the movie. Wilde continued her praise of Styles to Variety and revealed that the singer even contributed a tune for Pugh's character Alice. "Harry called me and said, 'What's the trigger song? Like, what's the melody?' Wilde recalled. "I said, 'I don't know. I'm going to different writers to write it. Do you have anything in mind?' . . . Five minutes later, he sent me a demo from his piano, and it was what ended up in the film . . . [I said] 'that's really insane that you did that in five minutes.'"
Speaking to Variety via email, Styles returned the gratuitous feeling to Wilde and shared the best piece of advice she offered him for his onscreen role. "The first step is to lose the Oscar you won in the shower that morning," he said. "Listen, and do the scene with your partner, not at them. Be a human, tell the truth." Of being inspired by Wilde, he added: "As a director, Olivia is incredibly focused. She communicated what she was looking for from the cast with both clarity and respect. I think transitioning from acting into directing has made her a director who knows how to get the best out of everyone."
"Don't Worry Darling" hits theaters Sept. 23.
Image Source: Getty / Kevin Mazur / Taylor Hill / Joe Maher