The Haunting of Bly Manor: Who Is the Boy in Flora's Room?
The Haunting of Bly Manor's Smallest Ghost Is but a Tiny and Tragic Blip in Its History
Watch out! This post contains spoilers.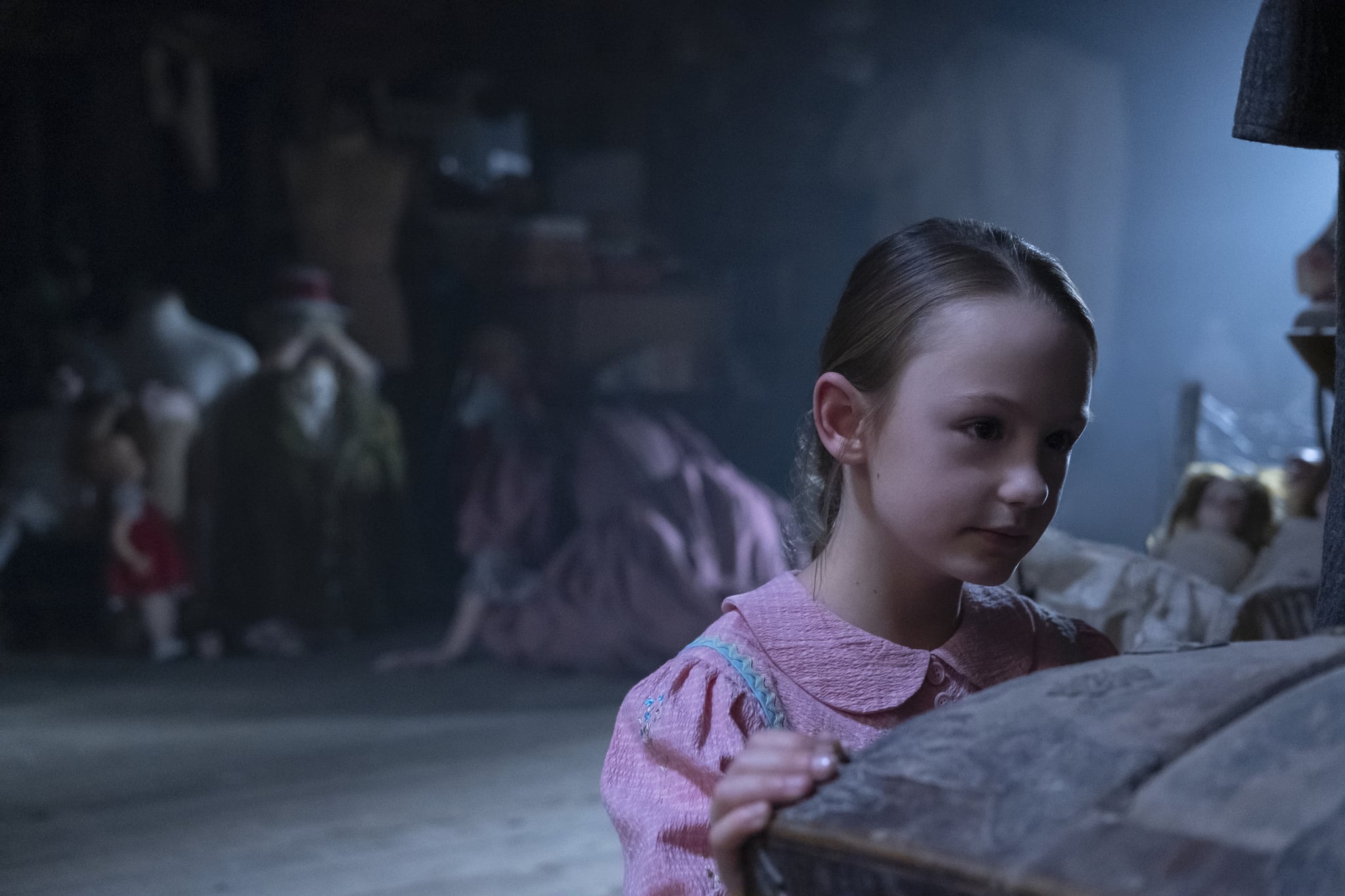 Terrifying faceless spirits run amok in The Haunting of Bly Manor, and they symbolize how both memory and physical features slowly fade over time. In episode six, Rebecca Jessel (Tahirah Sharif) tucks Flora (Amelie Bea Smith) away into an older memory. As Flora wakes up, someone falls to the side of her bed: a faceless boy in dated clothing. But who is this creepy child? The mystery soon unravels two episodes later as we learn about Bly's cursed history. The faceless boy in Flora's room, it turns out, is one of the Lady in the Lake's unsuspecting victims.
Right after the boy reveals himself to Flora, her mother and Uncle Henry (Henry Thomas) — who are having an affair — check the room. They don't see him. Flora wakes up and realizes that she's been "tucked away," which is when the consciousness gets pushed back to a memory as a spirit occupies the body. Later on, she sees him playing with her dollhouse and gives him a mask (really, the face of a broken doll) to wear.
But back to the boy. We have to flash-forward to episode eight, which tells the story of Viola and Perdita, the two sisters living in Bly Manor in the 17th century. While the show is based on Henry James's The Turn of the Screw, Viola's life is based on James's "The Romance of Certain Old Clothes." Following her death, Viola's spirit remains trapped inside a trunk in which she stores her finest clothes and jewelry for her daughter Isabel. When her sister Perdita opens it to find things to sell, Viola chokes her to death. Fearing for his daughter, Viola's husband tosses the trunk into the lake at Bly Manor.
Viola, now the Lady in the Lake, routinely wakes up and looks for her family. She refuses to leave Bly altogether, taking victims over the years. As time goes by, Viola forgets who she is and why she's walking around. One night, Viola sees a child on her daughter's old bed, but she can't really remember why she's up in the room. She only has the vaguest notion that she's looking for a child, so she takes him into the lake with her. Over time, the ghosts' faces begin to fade, including that of the boy. And over time, Viola continues to lurk the premises and take victims unfortunate enough to be in her path (including Peter Quint). While Bly Manor might not be a real place, the horrors that wreak havoc on its victims are equal parts tragic and terrifying.