When and Where Is The Haunting of Bly Manor Set?
The Haunting of Bly Manor Is Set in a Time and Place Perfect For Creepy Vibes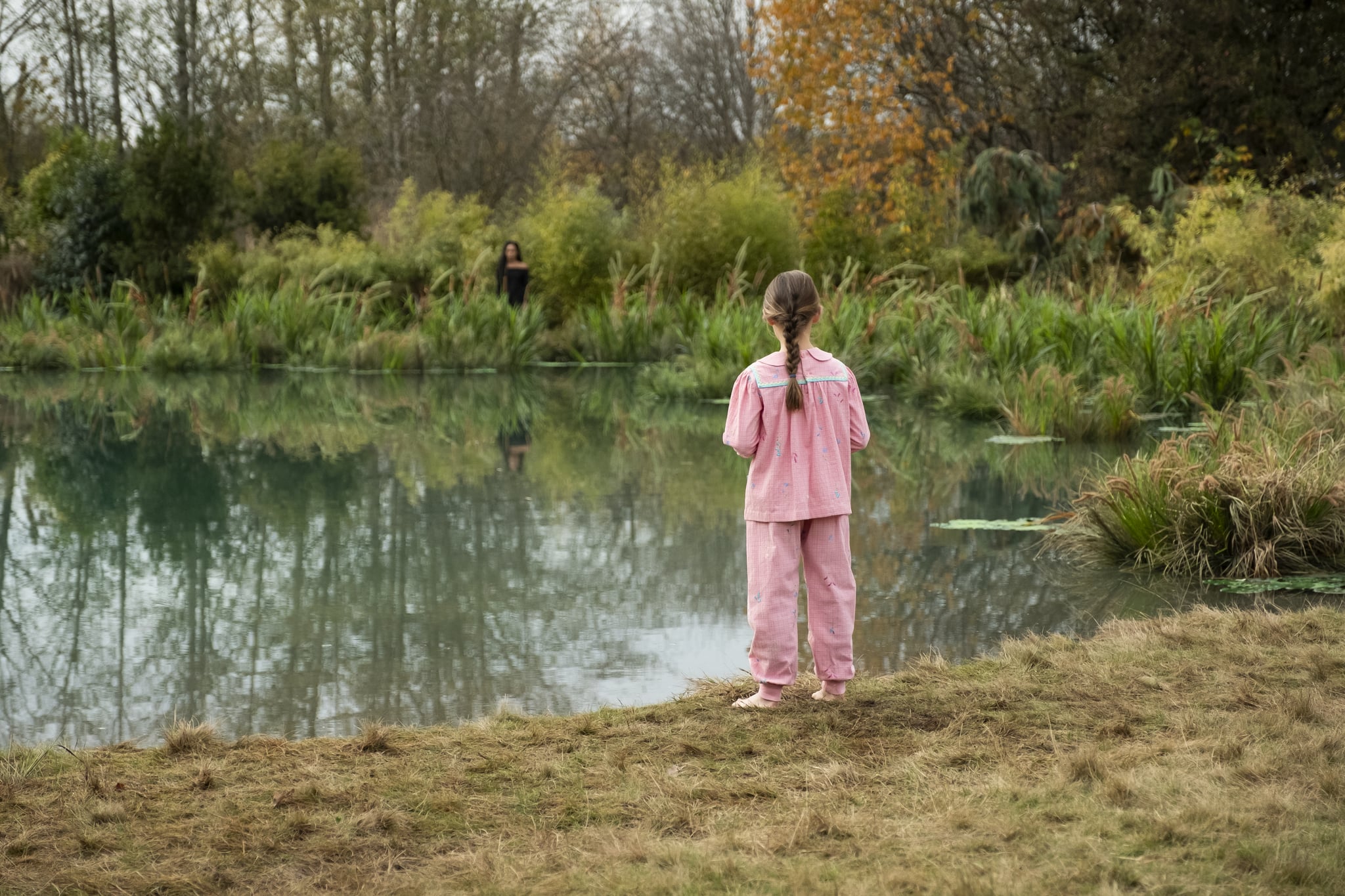 It's been nearly two years since The Haunting of Hill House debuted on Netflix, and we're definitely overdue for some new scares. Luckily for us, the newest installment in the series, The Haunting of Bly Manor, is set to drop just in time for Halloween. In the first season, we followed the Crain family as Hill House quickly turned from an idyllic dream to a ghost-filled nightmare. The time frame switched from 1992, as the young Crain family first moved into Hill House, to present day, as the now-adult kids grapple with the trauma they endured years before. Bly Manor is promised to be just as scary (if not scarier!) than its predecessor, but will otherwise be unrelated to Hill House and its setting. So, where is The Haunting of Bly Manor set?
The series showrunner, Mike Flanagan, recently sat down with Vanity Fair and spilled some details about the new season, including an all-new setting. Bly Manor will take place primarily in 1987, within a mansion in the English countryside. The season pulls inspiration from Henry James' forlorn novella, The Turn of the Screw, so we can definitely expect some ominous vibes in this new setting. Based on the trailer, Bly Manor looks like a sprawling, dreamy, picturesque mansion — but we all know what sort of spooky shenanigans are going down inside the estate!
We'll see some familiar faces return as new characters: Victoria Pedretti, who played Nell in Hill House, leads the new season as Dani, a young American woman who takes a job as a nanny at Bly Manor. Other returning actors include Henry Thomas, Kate Siegel, and Oliver Jackson-Cohen, who all played members of the Crain family in Hill House. With a new house, new characters, and a different country and time period, we're both excited and terrified for Bly Manor to drop on October 9 on Netflix!