Here's Who Will and Won't Be Returning to Star in "Hocus Pocus 2"
It's almost time to dust off those spell books and don those witchy wardrobes! "Hocus Pocus 2" is set to rise from the spooky shadows for its Sept. 30 release on Disney+. The original 1993 "Hocus Pocus" has become a true Halloween pop culture staple (in everything from makeup tutorials and baking kits to Dunkin' coffee cups and charcuterie boards). Now, nearly 30 years later, producers at Disney are finally giving the iconic story another chapter for a new generation of fans.
Those loyal to "Hocus Pocus"'s origins already know a lot about its upcoming sequel's plot based on the teaser trailer Disney released in June of this year. Actresses Bette Midler and Sarah Jessica Parker also posted about their reunion and experiences filming "Hocus Pocus 2" on Instagram, giving fans a definite confirmation that they would be reprising their roles as the iconic Winifred and Sarah Sanderson.
But while fans are excited for the return of all three original Sanderson sisters, "Hocus Pocus" has a few more characters who contribute just as much to the original's cult-classic status, and fans are wondering who's coming back to Salem this year. Check out the "Hocus Pocus 2" trailer ahead, and then read on to find out who among the original "Hocus Pocus" cast will and won't be back for the sequel.
Is Bette Midler's Winifred Sanderson in "Hocus Pocus 2"?
Midler, who played lead witch Winifred Sanderson in the original "Hocus Pocus," was one of the first of the original cast members to confirm her involvement in the sequel in a Nov. 12, 2021, Instagram post. "Sistaaaaahs! 'Tis time! #HocusPocus2 is now in production, coming Fall 2022 to @disneyplus," the veteran actress wrote at the time.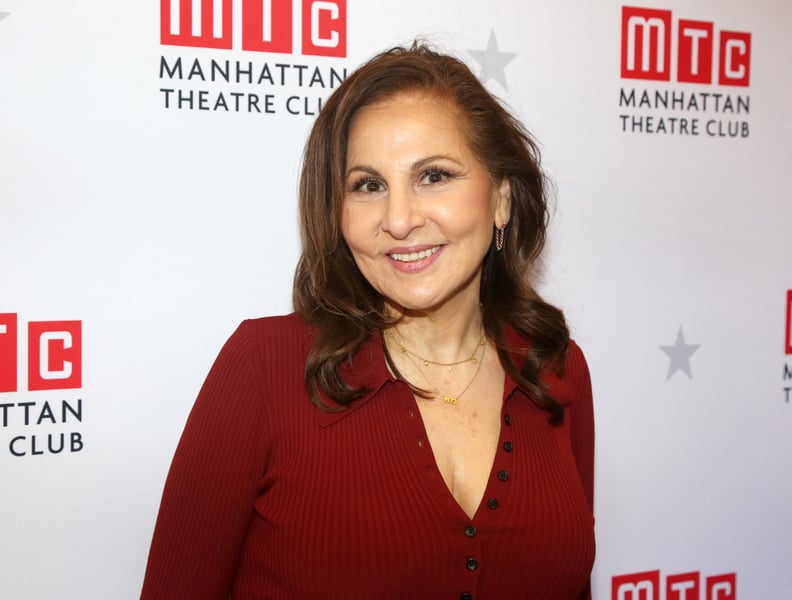 Is Kathy Najimy's Mary Sanderson in "Hocus Pocus 2"?
Like Midler, Kathy Najimy will also be returning for "Hocus Pocus 2" to play Mary Sanderson, the middle sister among the Sanderson witches who has the magical ability to sniff out children in her midst.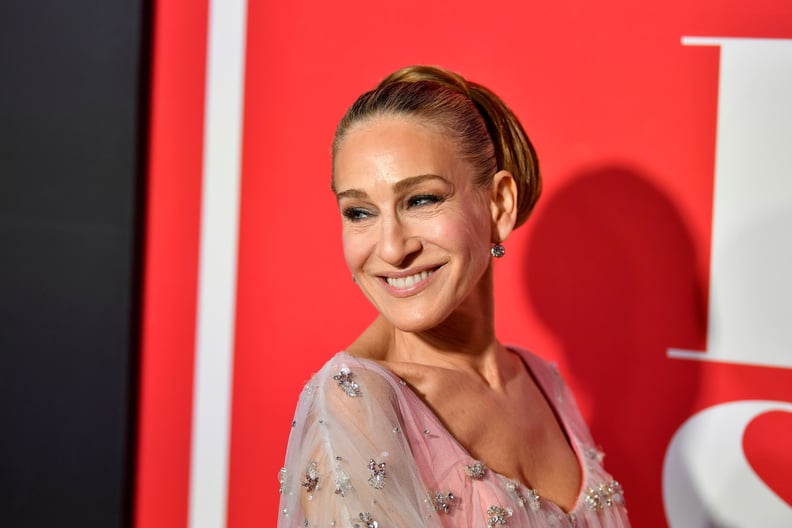 Is Sarah Jessica Parker's Sarah Sanderson in "Hocus Pocus 2"?
Parker will return for "Hocus Pocus 2" as Sarah Sanderson, the youngest Sanderson sister who can lure children into the sisters' clutches with her beautiful singing voice. Parker also teased her involvement in a Nov. 14, 2021, Instagram photo showing her own foot beside Midler and Najimi's in their Sanderson sister shoes. "Dance rehearsal. No rest for the wicked. Sabbath ha," the "Sex and the City" star wrote.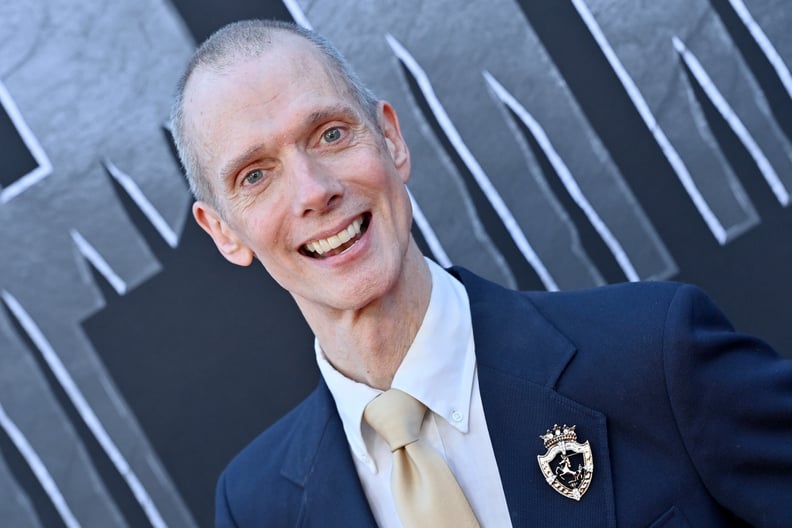 Is Doug Jones's Billy Butcherson in "Hocus Pocus 2"?
For Winifred Sanderson, it was hard to resist not bringing back her old flame in "Hocus Pocus," so it's only natural actor Doug Jones (in full zombie makeup) rises from the dead once again as Billy Butcherson for "Hocus Pocus 2." Jones confirmed his participation in the project in an Oct. 21 Instagram post, writing, "Before Billy falls asleep again, I have two things to say today: 1) Happy Halloween! 2) Tune in next October 2022 to see if I wake up again!"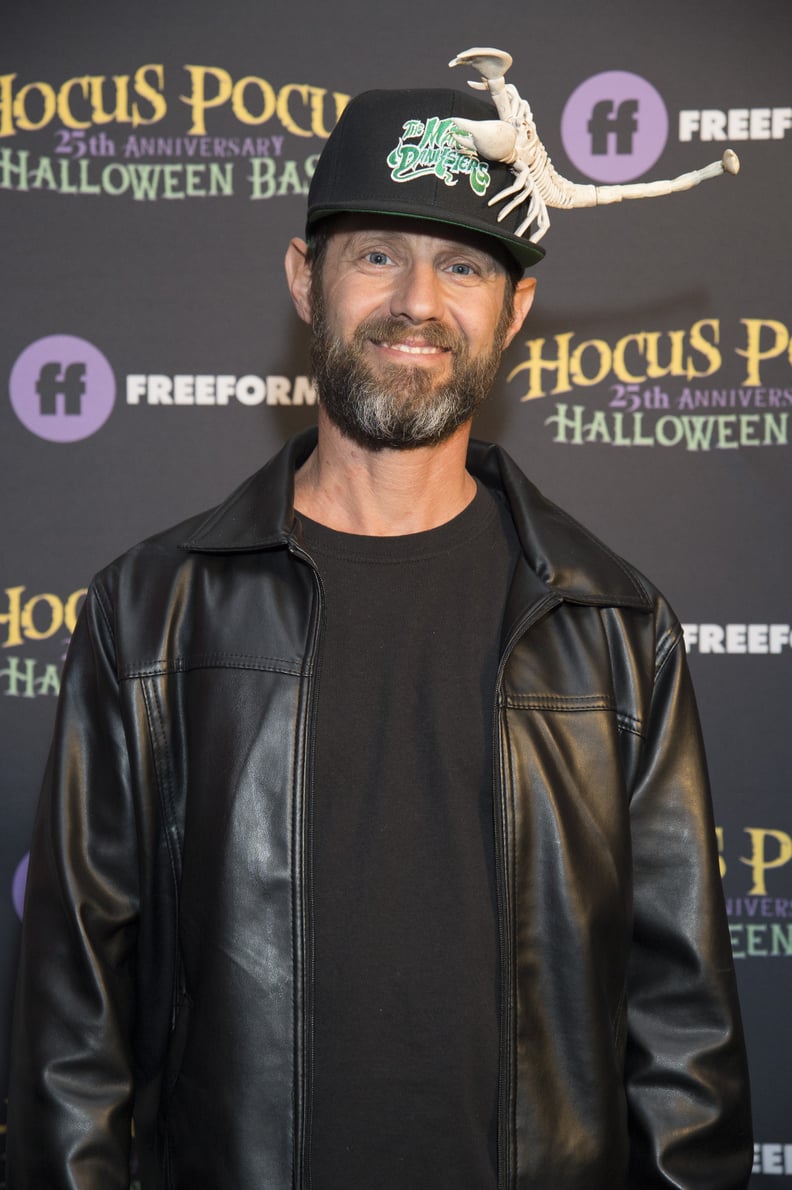 Is Omri Katz's Max Dennison in "Hocus Pocus 2"?
Omri Katz was 17 years old in 1993 when he played Max Dennison, the boy who gets swept into Halloween trouble with his little sister, Dani, and the evil Sanderson sisters. Katz is now 46 and will not be returning to "Hocus Pocus 2" as Max, but he has shown his support for the movie and even kept fans guessing about his involvement. In an interview with the Hocus Pocus Collector on Instagram during '90s Con in March 2022, Katz said, "People [are] obviously really disappointed that we're not involved. . . . But, I could be lying. We're all in it! No, maybe we're not. Maybe we are!"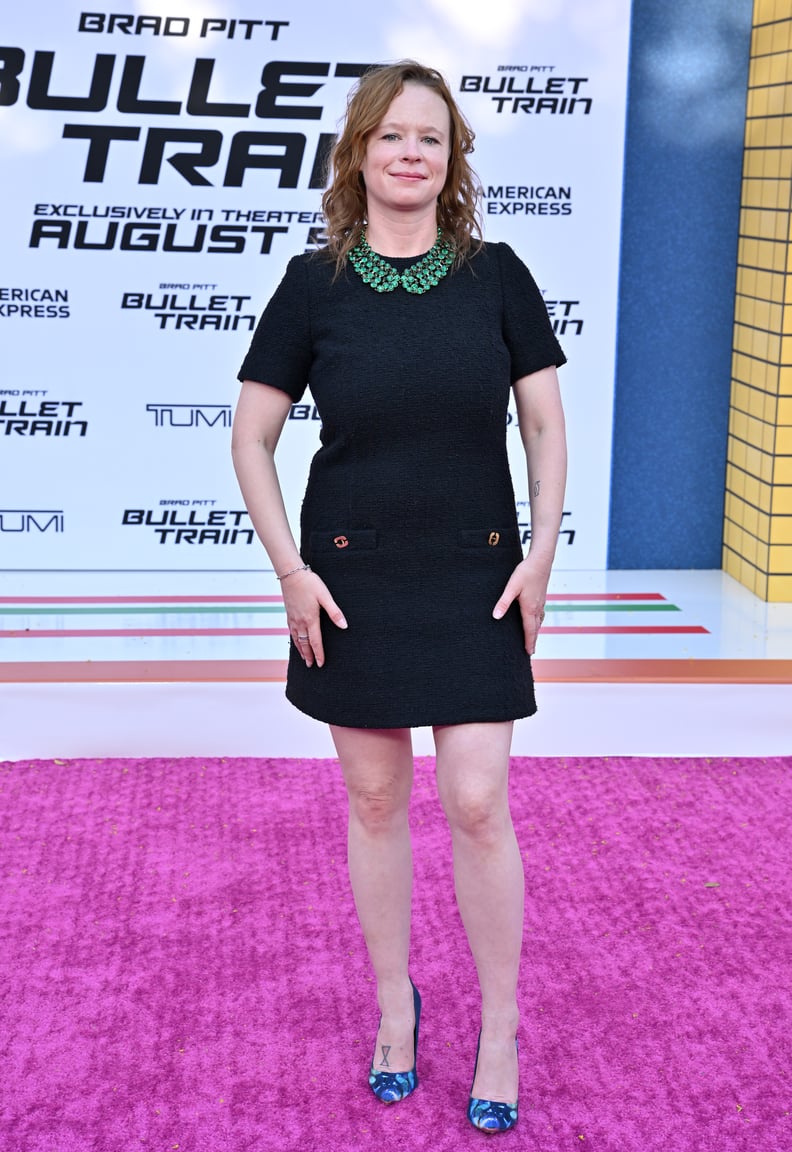 Is Thora Birch's Dani Dennison in "Hocus Pocus 2"?
Thora Birch played Dani Dennison, Max's little sister, in the original "Hocus Pocus." According to Entertainment Weekly, Birch was originally "circling a good supporting role" as an adult version of Dani to aid the new cast members in their adventure against the Sanderson sisters, but the plans reportedly fell through due to scheduling conflicts.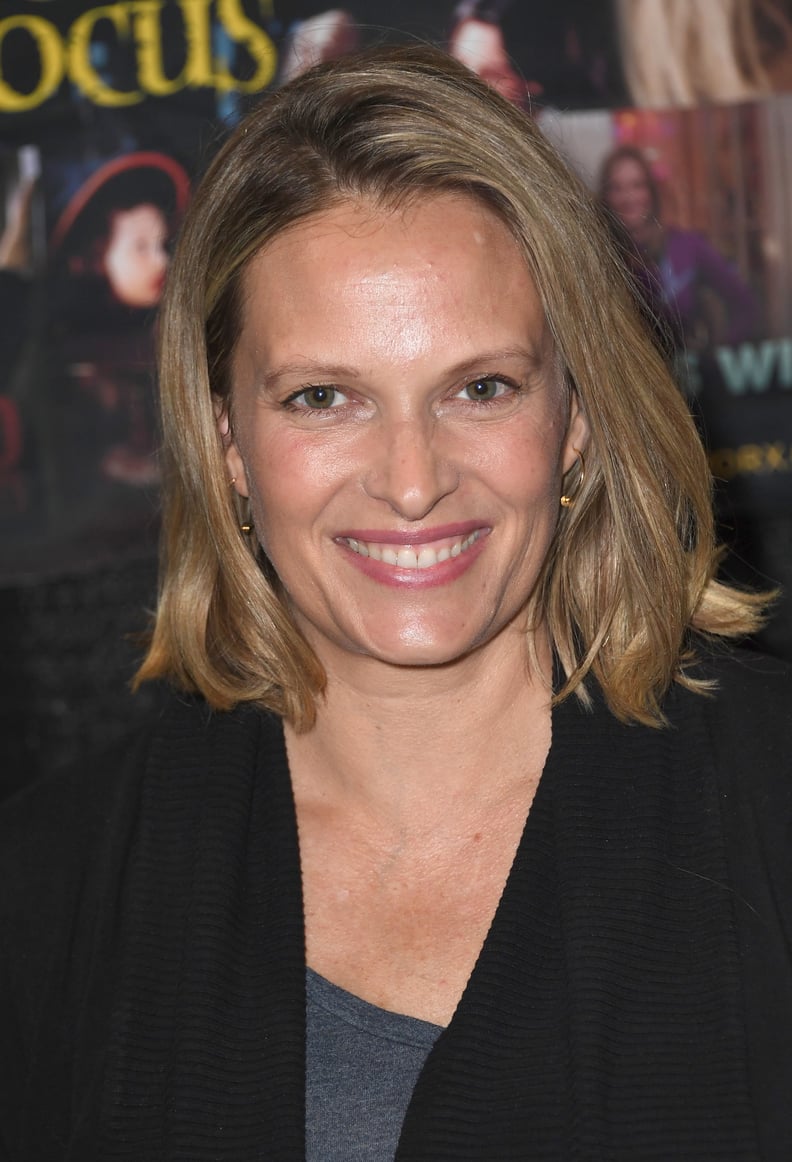 Is Vinessa Shaw's Allison Watts in "Hocus Pocus 2"?
Max's love interest was played by a 17-year-old Vinessa Shaw in "Hocus Pocus." Like Katz's Max, there is no indication Shaw will be returning for "Hocus Pocus 2," though she has continued her acting career in multiple movies like "Eyes Wide Shut" and "3:10 to Yuma."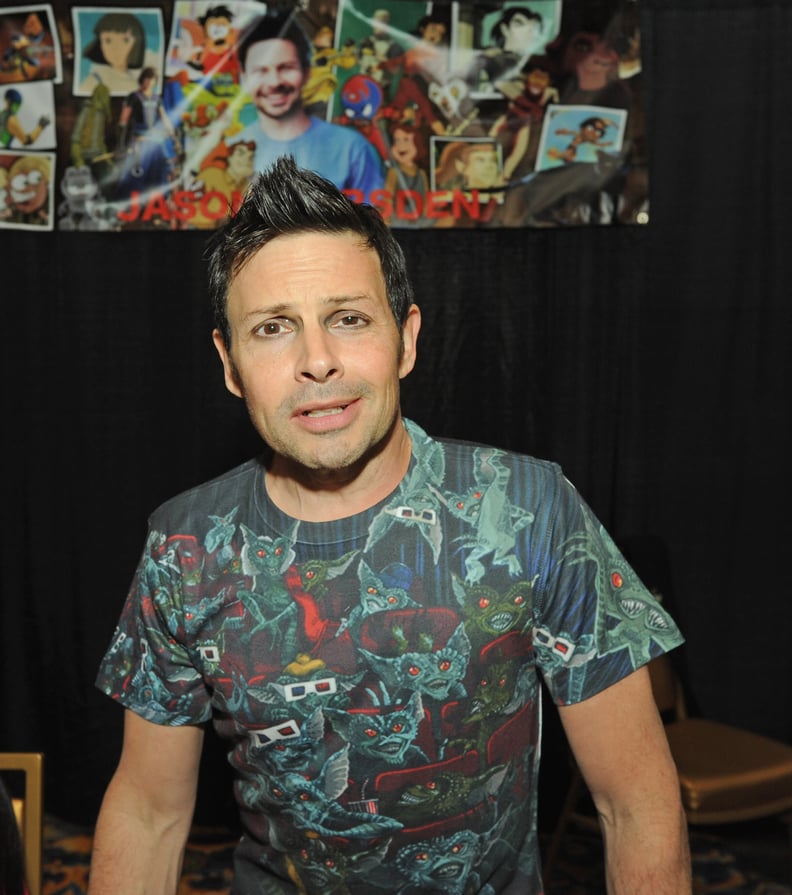 Is Jason Marsden's Thackery Binx in "Hocus Pocus 2"?
Throughout "Hocus Pocus," the children are guided and protected by their furry new friend Binx the cat, or Thackery Binx, who was once a human but was cursed and turned into a cat by the Sanderson sisters a century ago on Halloween night. The talking cat was voiced by Jason Marsden in 1993, but Marsden confirmed to Entertainment Weekly that he won't be returning for "Hocus Pocus 2." It's unclear whether any similar talking animal will return for the sequel, but Marsden went on to voice act in other iconic Disney roles, like Goofy's son, Max Goof, in "A Goofy Movie."