This Is Where We Left All the Breaking Bad Characters at the End of the Series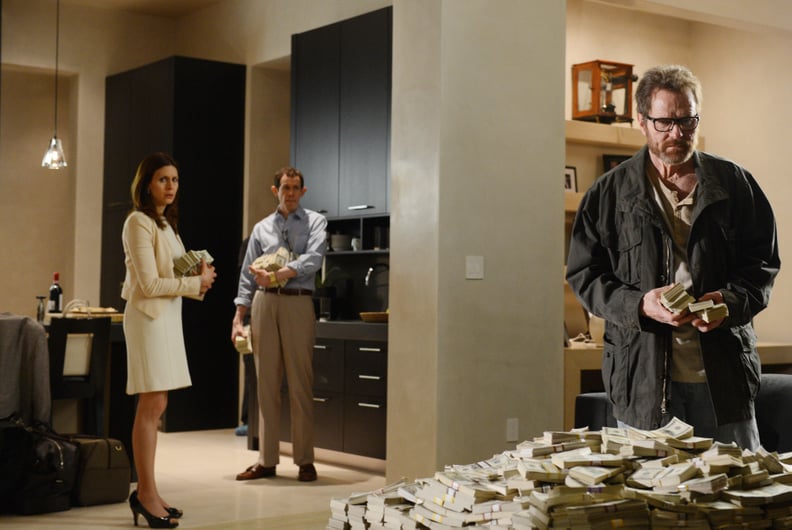 The Schwartzes Make a Reappearance
Walt pretends to be a New York Times reporter and tracks down his estranged former allies and colleagues, Gretchen and Elliott Schwartz. He orders them to put his remaining millions of dollars into a trust fund for his son, Walt Jr., and make it look like they were the ones who endowed the trust with the money. He threatens them that they'd better obey and that he has hitmen who will be watching them, which he proves when red lasers appear aimed at their chests.
After they agree to his terms, Walt leaves, and we learn that his "hitmen" were actually Badger Mayhew and Skinny Pete, whom he paid to point the lasers. The information they bring him also leads him to realize that Jesse is still alive.
Walt Leaves Something Behind For Skyler and Walt Jr.
As Walt makes plans to rescue Jesse and make his last stand, he visits Skyler one more time. He leaves her a lottery ticket with the coordinates to Hank and Steve's grave to use as leverage in a plea deal. He admits to her that the money had become secondary for him — he loved being a drug lord because he enjoyed it and it made him feel truly alive.
Before he leaves, Skyler allows him to see their daughter, Holly, and he watches from afar as Walt Jr. arrives home from school but doesn't approach.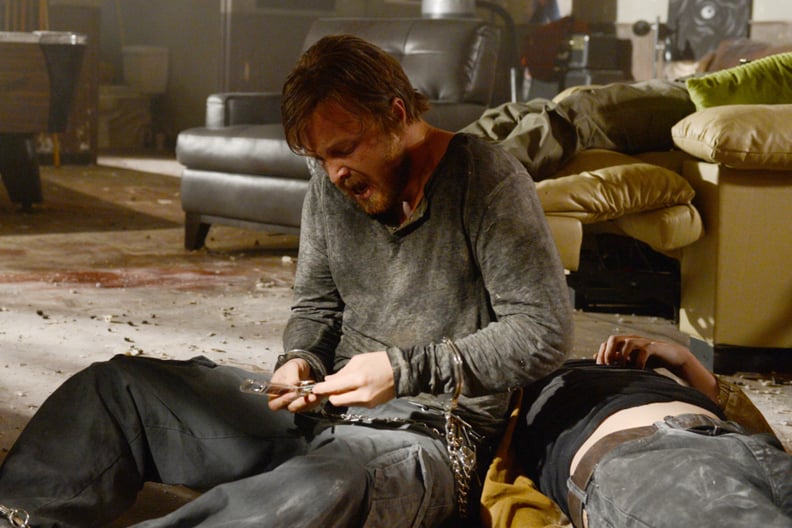 Jesse Is Being Kept Prisoner
Jesse is still a captive of white supremacist gang leader Jack, who kidnapped him and forced him to work as a meth cook after Walt's hit job went wrong. The last time they saw each other, Walt and Jesse were on opposite sides of a betrayal and a shoot-out, and Walt believed Jesse to be dead.
Having used Todd and Lydia to get a meeting with Jack, Walt pretends to be there to offer up a new formula. Jack declines and orders him killed, but not before Walt distracts him and tricks him into bringing Jesse into the room.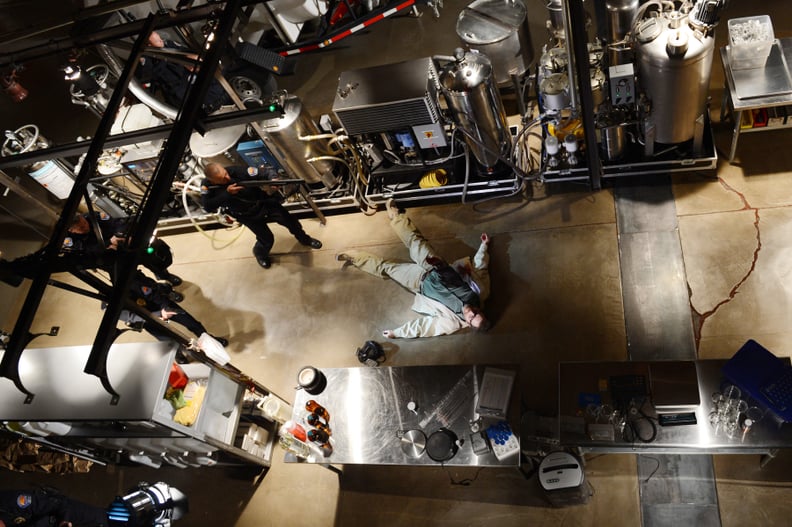 Walt Makes His Last Stand
As soon as Jesse gets in the room, Walt remotely triggers a rigged machine gun and shields Jesse with his own body as the gunfire kills everyone except the two of them, Jack, and Todd. Jesse kills Todd, and Walt kills Jack, but Walt is wounded from shielding Jesse and offers his gun to Jesse to kill him. When Lydia calls, he reveals what he's done and also reveals that he poisoned her coffee at their meeting.
Jesse flees in Todd's El Camino (hence the title of the upcoming movie!), while Walt heads back to the lab, where he nostalgically looks at the equipment. As law enforcement arrives, he collapses and succumbs to his wounds.