Everything We Know About El Camino: A Breaking Bad Movie
Everything We Know So Far About the Mysterious El Camino: A Breaking Bad Movie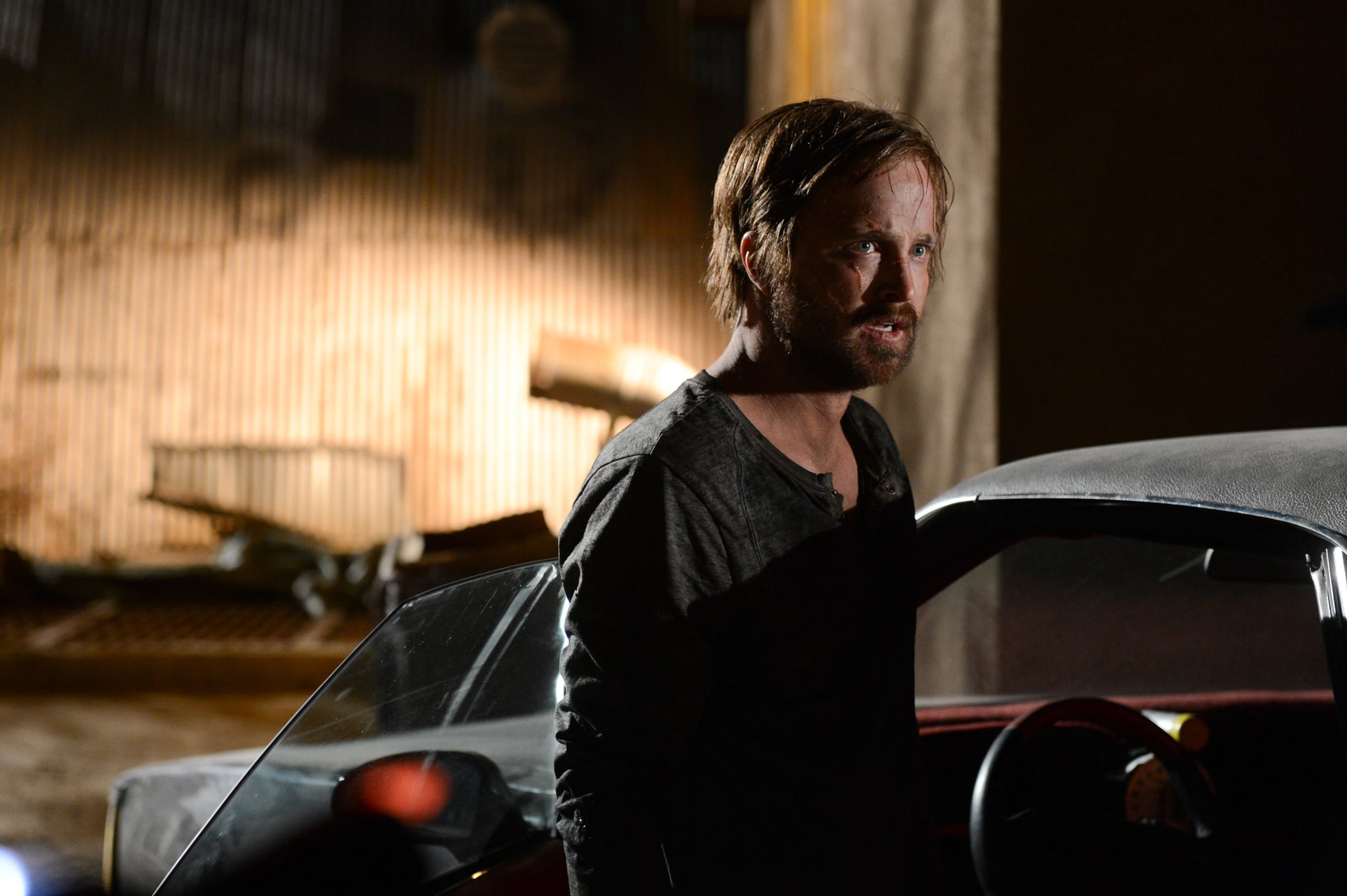 What is El Camino: A Breaking Bad Movie about? That's the big unanswered question as the follow-up movie to the acclaimed AMC series gets closer to its October release date. Even with less than a month to go before the movie makes its debut, there's almost no confirmed information about the plot or even the cast. So what do we actually know so far?
The basic premise of the movie is maddeningly unclear. In official press releases, Netflix describes the story in vague terms: "In the wake of his dramatic escape from captivity, Jesse must come to terms with his past in order to forge some kind of future." One thing we do know for sure is that the movie will center on Jesse Pinkman, played by Aaron Paul, who is trying to put his life back together after all the traumas and betrayals he went through during the original series. One of the initial teasers seems to suggest that Jesse is on the run from the law again, while a second teaser shows Jesse being asked to talk about the things he witnessed.
Paul is one of only four cast members confirmed for the movie; the others are Charles Baker as Skinny Pete and Matt Jones as Badger. Aside from them, the cast has been completely concealed from the public. There is, however, a long-standing rumor that Bryan Cranston will somehow make a return appearance as Walter White, despite his seemingly final exit in the 2013 series finale. Cranston himself seemed to tease that, sharing a tweet that matched Paul's when El Camino was first announced, but there's been no official word and likely won't be until the movie comes out.
The movie will pick up at some point after the series finale, in which Walter sacrificed his own life to rescue Jesse from neo-Nazis, despite their relationship having long since fractured over repeated betrayals. We haven't completely left behind the Breaking Bad universe, though: since 2015, Better Call Saul has aired as a prequel series, tracing the origin story of amoral attorney Saul Goodman prior to his team-up with Walter in the original show. El Camino will be the first glimpse at the Breaking Bad world after the finale, and we can't wait to find out which theories turn out to be right when the movie arrives on Netflix on Oct. 11.