The Bittersweet Chilling Adventures of Sabrina Finale Has Us Saying, "What the Heaven?"
It's time to say goodbye to both 2020 and the fourth and final installment of Netflix's Chilling Adventures of Sabrina, which premiered Dec. 31. The Fright Club hangs up their instruments and Sabrina wears her last headband defeating the biggest bad of the Eldritch Terrors, the "End of All Things" aka The Void. Although the series ends on a bittersweet note, it's nice to know that everyone still has someone to lean on for comfort, like Hilda and Zelda, Prudence and Ambrose, Harvey and Roz, and Theo and Robin.
In the final season we see Sabrina and crew band together to defeat the Edlritch Terrors, unleashed by Faustus Blackwood during part three, once and for all. Everyone, Lucifer and Zelda included, finds out about the two Sabrinas (Morningstar and Spellman) and do what they can to keep them apart — secret best friends be damned. When that separation plan fails, Sabrina Morningstar gets sent to the alternate realm and faces The Endless before learning that The Void is coming. She escapes back to the original realm and this is where the final episode, "Chapter Thirty-Six: At the Mountains of Madness," picks up. Keep reading to see where everyone winds up.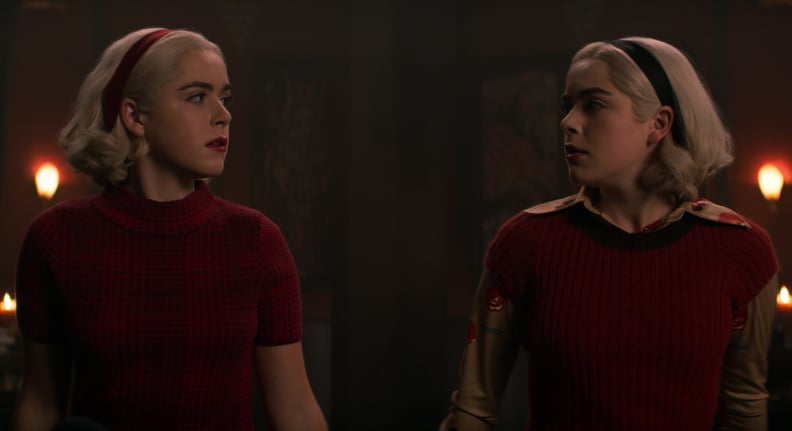 What Happens to Sabrina on the CAOS Series Finale?
Sabrina Morningstar returns from the Cosmics to Sabrina Spellman's realm and dies in her arms as she warns her that The Void is coming. Sabrina then decides she has to destroy The Void once and for all, even if that means she'll also die doing so. She receives Pandora's box from the same purveyor of trinkets that owned the imp. Taking the box, she heads to the edge of The Void and tries to imprison it. Just as she's about to accomplish her mission, Hilda, Zelda, Ambrose, and Nick summon her soul into the corpse of Sabrina Morningstar.
It isn't until Lucifer comes to retrieve the body of his daughter that Sabrina realizes that part of The Void is now inside of her. She then ends up sending Caliban, Harvey's dad, Roz, Prudence, and a handful of miners into The Void. To avoid sending anyone else away, she sends herself to the Mountains of Madness where Faustus Blackwood finds her and becomes her disciple.
Ambrose, Zelda, and Nick lead a plan to get Sabrina back by taking the remaining Eldritch Terrors to Blackwood. Upon their arrival, Sabrina has a plan of her own and tells them they must drain her of The Void to free everyone. Agatha, Zelda, and Hilda try to keep Sabrina alive as she is drained of blood, but their ritual fails and Hecate allows Sabrina to die. Everyone important in her life attends both her and Sabrina Morningstar's funeral and it is later revealed Sabrina is now in the Sweet Hereafter.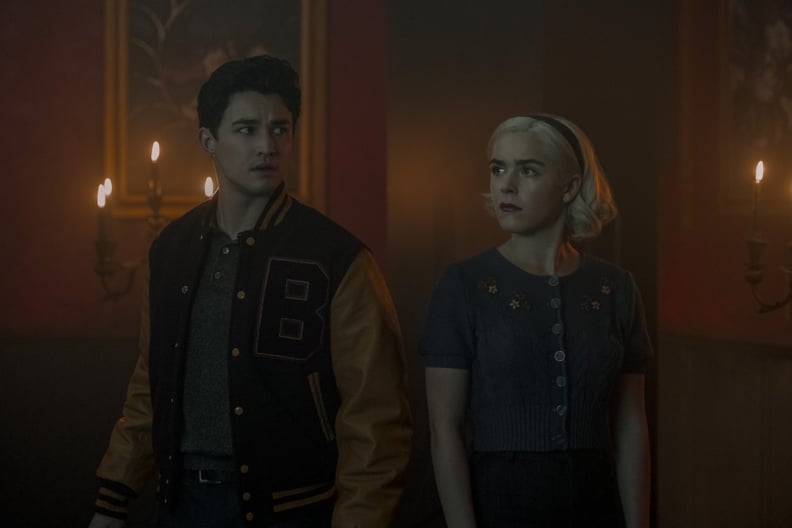 What Happens to Nick on the CAOS Series Finale?
Although Nick tells Sabrina that they are endgame during "Chapter Thirty-Three: Deus Ex Machina," it isn't until the final episode that they truly start over as a couple. He will do anything to protect her, including using an Eldritch Terror as a breathing mask so that he can rescue her body from The Void. As a gift on her 17th birthday, he gives her half of a locket so that they can always be connected. While Ambrose and Harvey are tasked with rescuing those trapped in The Void, Nick is the one that has to trap it in Pandora's Box to finish what he started. It doesn't take long for him to realize that Sabrina doesn't make it out alive in the ritual and rather than move on with his life, he goes swimming in the Sea of Sorrows. It is assumed he drowns as he ends up in the Sweet Hereafter with Sabrina due to "a wicked undertow."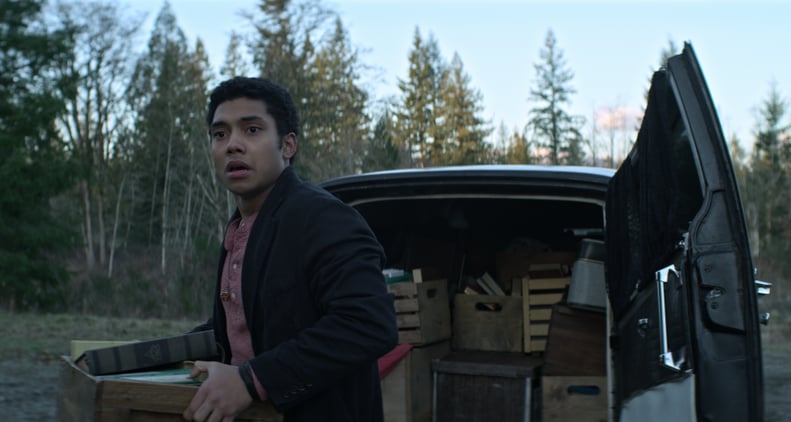 What Happens to Ambrose on the CAOS Series Finale?
Ambrose has been Sabrina's guiding light when it comes to the magical realm, helping her learn about and defeat the Eldritch Terrors as they arrive. During the final episode, he helps Hilda and Zelda connect Sabrina Spellman's soul with Sabrina Morningstar's body after the former goes into The Void to destroy it. Upon realizing Sabrina now is one with The Void, he travels to the Mountains of Madness to bring her back with Agatha, Prudence, and Roz. It's here he discovers that Sabrina has a plan to defeat The Void. When the entire group comes back to rescue those that are trapped, Ambrose, Nick, and Harvey are the ones that enter The Void to bring the survivors back. He emerges from The Void with Prudence at his side, suggesting that they may someday rekindle their romance.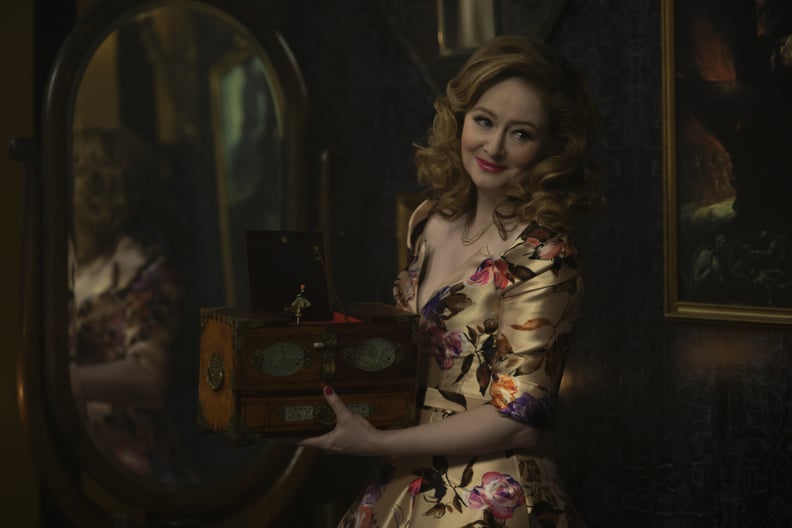 What Happens to Zelda on the CAOS Series Finale?
Zelda is still headmistress of the Academy and high priestess of the Order of Hecate. Sadly, her part three romance with Mambo Marie isn't meant to last as Mambo Marie is actually Baron Samedi, a powerful Haitian loa that must lead the dead back to their graves during "Chapter Thirty-Four: The Returned."
Made aware of the impending doom brought on by The Void, Zelda, Hilda, Ambrose, and Nick summon back Sabrina Spellman's soul into Sabrina Morningstar's body. They then hatch a plan to defeat The Void yet save Sabrina, who brought back some of The Void within her. Zelda, Agatha, and Hilda try their best to keep Sabrina alive as she sacrifices herself to rescue those trapped within The Void. Their efforts fail and Sabrina dies while Zelda asks Hecate why she couldn't bring Sabrina back. She is the one who presides over the Sabrinas' funerals.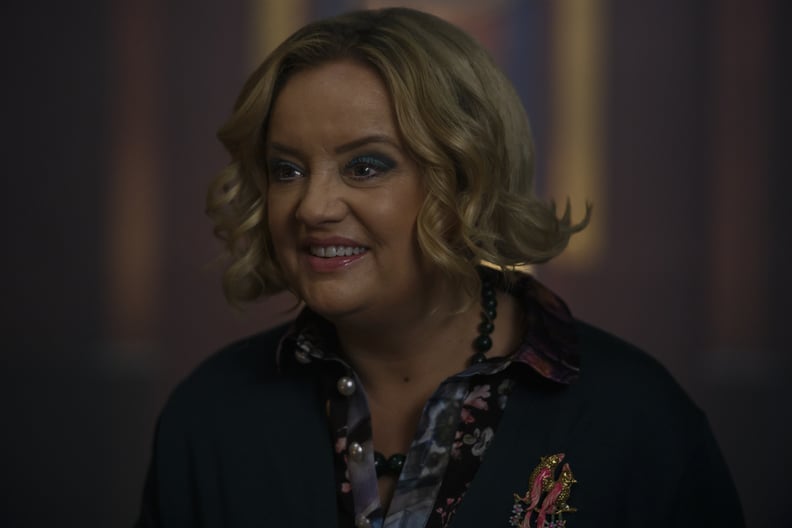 What Happens to Hilda on the CAOS Series Finale?
Despite an uninvited guest, Hilda eventually gets the wedding of her dreams during "Chapter Thirty: The Uninvited." Enjoying wedded bliss with Dr. Cee, Hilda moves out of the mortuary and is living life apart from Zelda, Ambrose, and Sabrina. Hilda bands together with Ambrose, Nick, and Zelda to bring Sabrina's soul back from the edge of The Void once they discover she is trying to sacrifice herself. The group succeeds and it isn't until Sabrina's 17th birthday they realize something is amiss. As Sabrina lets go in order to save those trapped in The Void, Hilda, Agatha, and Zelda try to keep her in the living world. Once they mourn Sabrina's death, Hilda tells Zelda that she and Dr. Cee will be moving back into the mortuary.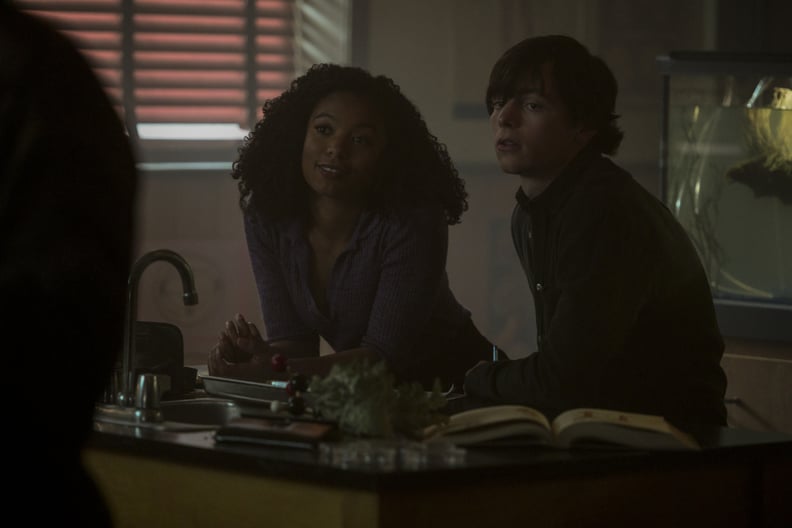 What Happens to Roz on the CAOS Series Finale?
Thanks to her "Cunning," Roz is much more accepting of her witch powers than others were at first (cough Sabrina cough). Fully ready to use her powers to save her best friend when it's discovered that Sabrina has part of The Void inside of her, she joins forces with Prudence, Agatha, and Ambrose on a journey to the Mountains of Madness. Roz gives Sabrina a heartfelt speech about how she won't be leaving her when Sabrina sends her to The Void. She's later rescued by Harvey and attends Sabrina's funeral.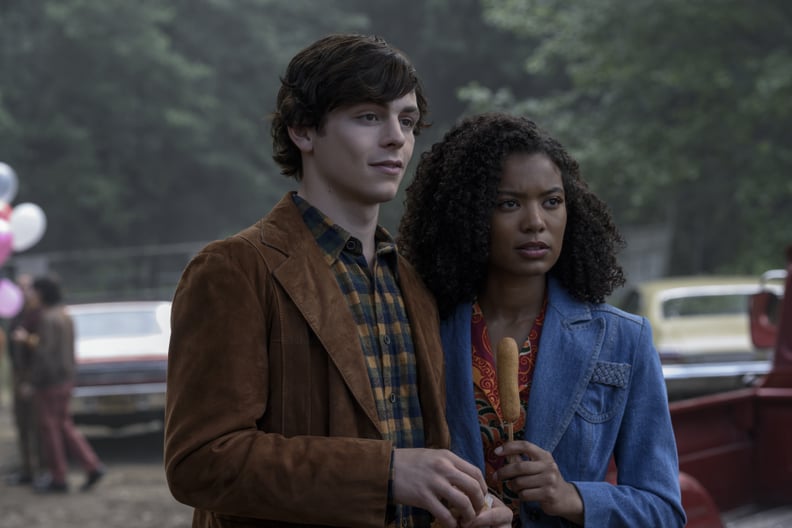 What Happens to Harvey on the CAOS Series Finale?
Harvey is happy with Roz and fully accepting of the fact that she's also a witch. While at Sabrina's 17th birthday, he along with the rest of the party guests discover that Sabrina contains part of The Void. During the battle between Lucifer and Sabrina, Harvey's father and his fellow miners gets sent to The Void while under the possession of Legion. Thinking his father is dead, he gets angry with Sabrina only for her to disappear as well. Eventually Roz is also sucked up by The Void and Harvey has to save her and the rest of the miners while Sabrina sacrifices herself.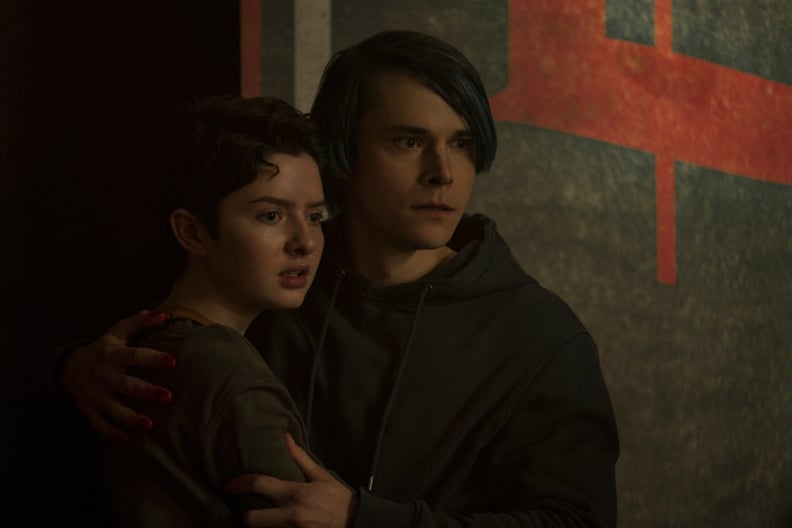 What Happens to Theo on the CAOS Series Finale?
Theo spends most of the finale as support to everyone else's plans, which is warranted considering everything he's been going through lately. Between being possessed by an incubus and almost losing Robin, Theo deserved some downtime. It's not to say that Theo wasn't a big help to the group. Theo served as the anchor point as Ambrose, Nick, and Harvey went into The Void to rescue all those that disappeared and close it for good.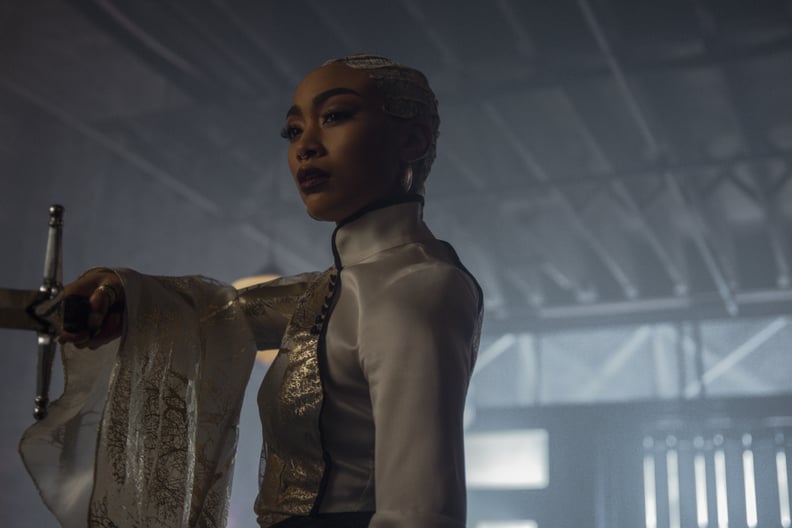 What Happens to Prudence on the CAOS Series Finale?
With Agatha finally of sound mind, thanks to the brief return of Dorcas on "Chapter Thirty-Four: The Returned," Prudence has some semblance of normalcy. It's thrown out the window when Sabrina discovers she's part of The Void and magics herself away. Prudence, along with Agatha, Ambrose, and Roz, goes to the Mountains of Madness to bring Sabrina back to her family. When Sabrina refuses, Prudence unsheaths her swords and Sabrina sends her to The Void. Eventually, she is rescued by Ambrose.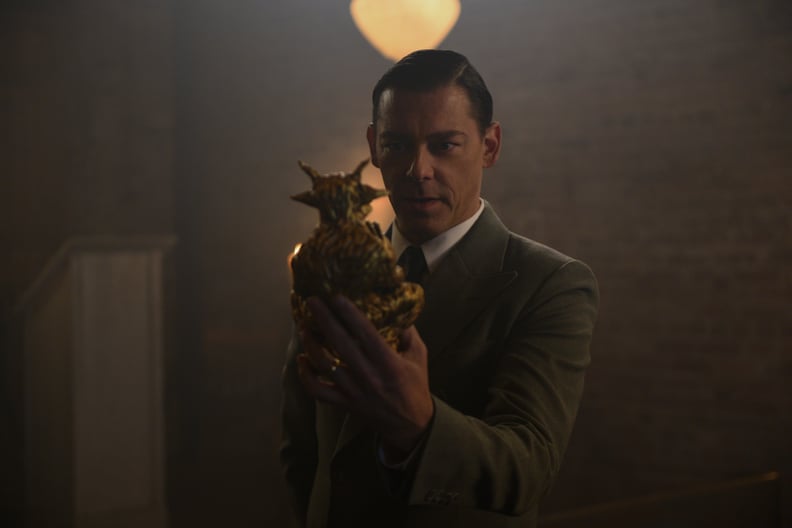 What Happens to Faustus Blackwood on the CAOS Series Finale?
As The Void continues to close in, twins Judas and Judith find their father's head and re-attach it to his body. Now whole, he heads to the Mountains of Madness in order to serve as a disciple of Sabrina, who currently houses part of The Void. Just as he's about to sacrifice her, Zelda and the rest of Sabrina's crew arrive with all eight of the Eldritch Terrors in tow. He greedily takes Pandora's Box, only to be blinded by what was actually a mystery box rigged with gunpowder. When everything is said and done, they once again imprison Blackwood in the bowels of the Academy where Prudence finds him. Because he bears the Mark of Cain, he cannot die, so Prudence does the next best thing: cuts him to pieces with a chainsaw and spreads the pieces across the globe.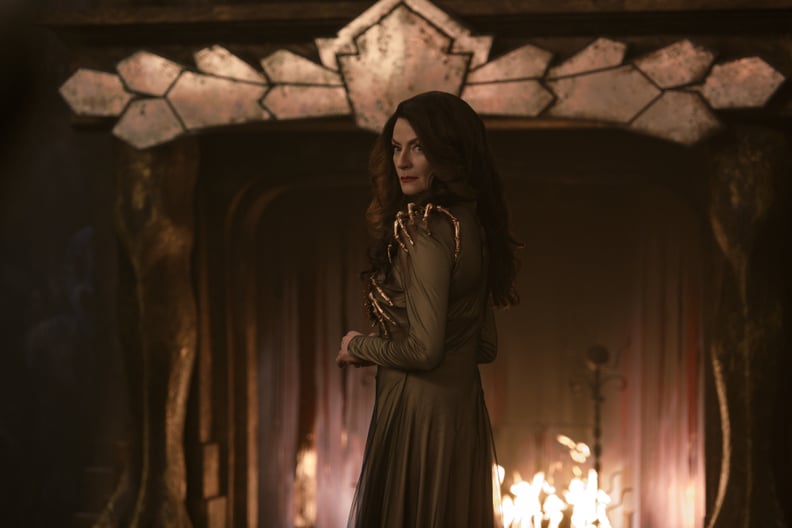 What Happens to Lilith on the CAOS Series Finale?
After previously being banished from Hell and stripped of her powers by Lucifer for killing their son Adam, Lilith arrives in the infernal realm to let Lucifer and Caliban know of Sabrina Morningstar's death. She makes a deal with Lucifer that he will return her powers upon learning that her information is correct. When he starts to double-cross her, she stabs him with the Spear of Longinus. Rather than killing him, she uses his blood to regain her powers before casting him out of Hell, leaving her as the only one to take the throne. Because of the impact the Sabrinas had on her life, Lilith is later seen at their funeral.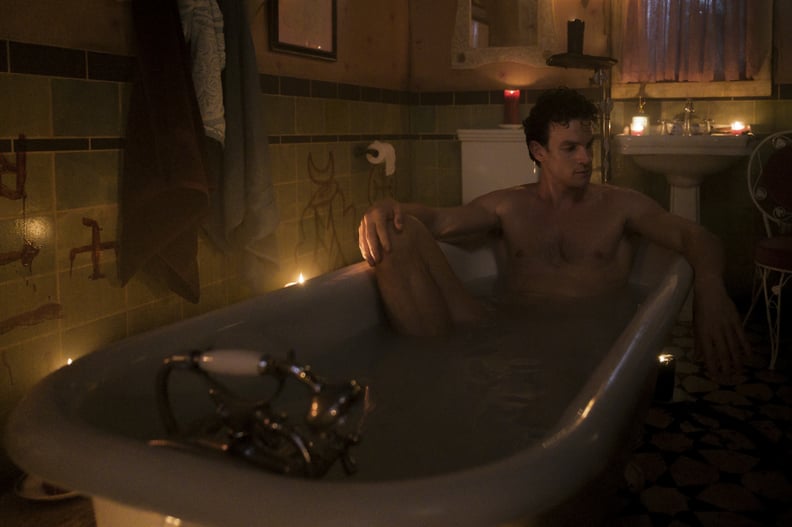 What Happens to Lucifer on the CAOS Series Finale?
Lucifer has to hear about the death of his daughter, Sabrina Morningstar, from Lilith. To make matters worse, at least in his eyes, his false daughter's soul is now inhabiting her body. Along with Caliban, Lucifer heads to the mortal realm to take back his daughter's body for proper funeral rites, only to learn that Sabrina is also host to something much worse: The Void. Upon his return to Hell, Lilith asks if she can have her powers back and he refuses to listen, as he's focused on his own problems. Lilith then stabs him with the Spear of Longinus and instead of killing him, seemingly banishes him from Hell.