Watch the iCarly Cast Play Trivia With POPSUGAR
iCarly Stars on Filming With One Direction in 2012: "I Remember a Small Riot of Girls Outside the Studio"
It's hard to believe it's been nearly a decade since Carly, butter socks, and endless outrageous antics graced our screens throughout six seasons of the iconic iCarly. But thanks to Paramount+ reviving the beloved show, Carly (Miranda Cosgrove), Spencer (Jerry Trainor), and Freddie (Nathan Kress) are back, starting up Carly's webcast again 10 years later. Along with the familiar faces, the reboot also features new stars, including Laci Mosley and Jaidyn Triplett.
In celebration of the series premiere, we virtually sat down with the cast to see just how well they remember the show. The group quizzed each other on everything from iconic guest stars . . .
. . . to amazing performances. And even though it's been an entire decade, this crew did not miss a beat!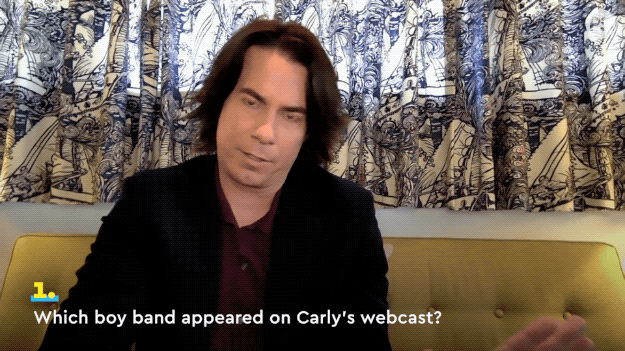 Check out the video above, and catch iCarly, now playing on Paramount+.