Inventing Anna: Is Julia Garner's Accent Real?
Let's Talk About Julia Garner's Anna Delvey Accent in Inventing Anna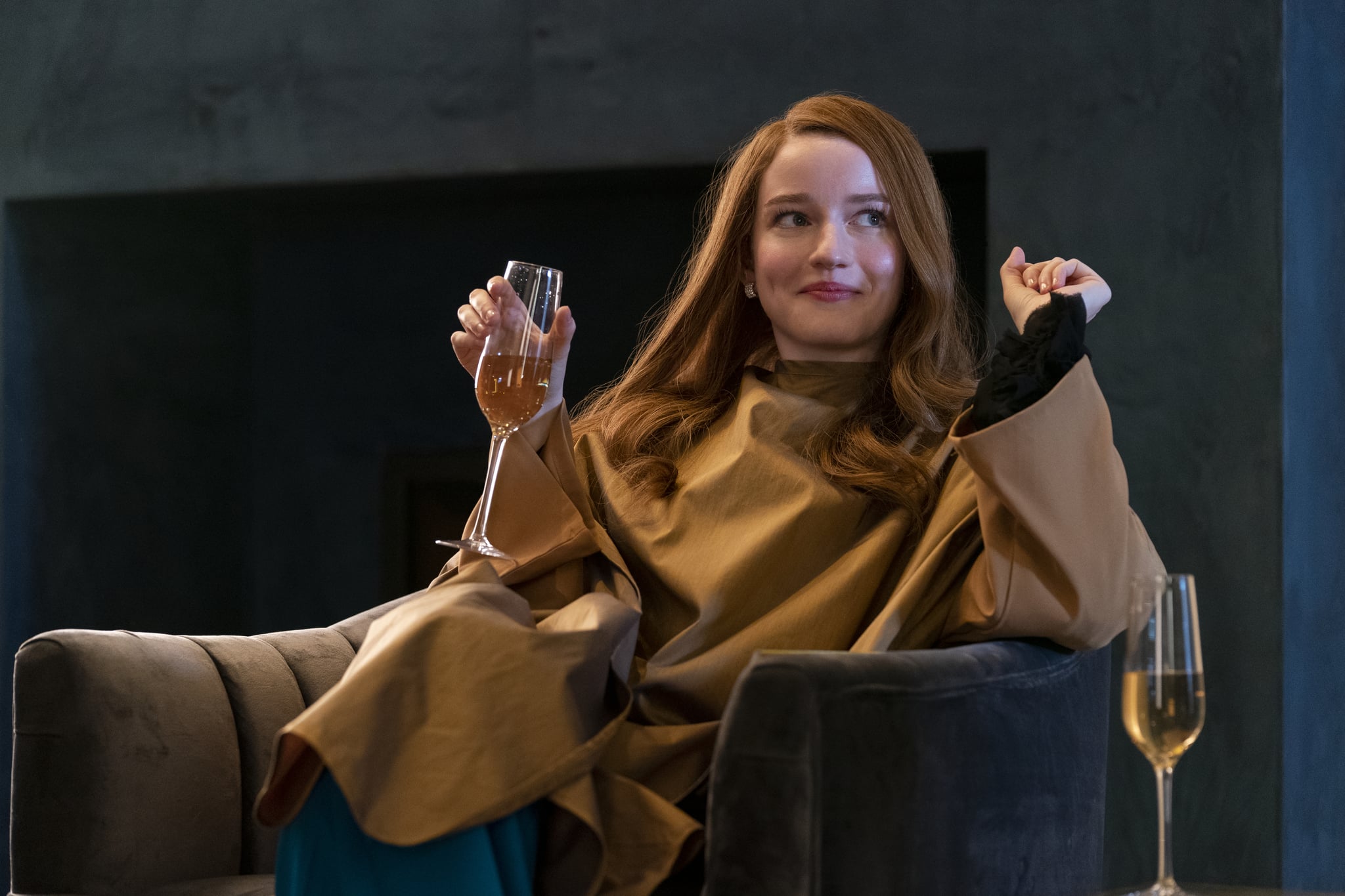 Anna Sorokin, aka Anna Delvey, is a mysterious character. The fake socialite charmed her way through the elite circles in New York City a decade ago, convincing everyone that she was an heiress and absolutely filthy rich. She blew through money — most of it other people's — before eventually getting slapped with grand-larceny charges and locked up in prison. Her story is so intriguing, though, that it's been turned into Inventing Anna on Netflix, starring Ozark's Julia Garner as Delvey.
One notable thing that people often shared about Delvey was her accent, which had a tendency to change based on the circumstances. Garner even told W magazine in August that she'd been studying Delvey for the role. "I'd already spent a lot of time looking at things like how she moves her eyes and how she talks, how her accent changes based on who she's with," she said. So while the voice you'll hear Garner take on in Inventing Anna isn't actually how she sounds, it might be how Delvey sounds. Let's investigate.
What Did Anna Delvey Really Sound Like?
Garner describes Delvey's accent as a mix of German and Russian. She was born and raised in Russia before moving to Germany as a teenager, hence her blended accent. However, in videos, you can tell her accent is rather light and comes across a bit ambiguous. Perhaps it's from years of trying to flatten it when charming people.
What Does Julia Garner Sound Like in Real Life?
Garner is from Riverdale, NY, in the Bronx area of New York City. She actually doesn't have much of an accent at all in interviews. That means that accent you hear in Ozark also isn't real.
How Did Julia Garner Achieve Anna Delvey's Accent in Inventing Anna?
Garner told W magazine that she was a quick study when it came to learning Delvey's accent. "To prep the Anna Delvey accent was really hard because I had finished season three of Ozark, which is a completely different accent, and then I dropped that and I had three weeks to learn Delvey," she said. "And I first had to learn a German accent . . . And then from there I had to bring in Russian . . . I try to sound American too."
Much like Delvey, Garner crafted a hodgepodge of an accent that blends all of the places Delvey had called home. She also told BuzzFeed in January 2020 that nailing down the accent wasn't easy. "The accent is crazy, I will give you that, because she's from Germany and Russia," she said. "It's been a good process."
To really get the accent right, Garner went straight to the source and visited Delvey in prison back when the show was filming. She told the story to The Hollywood Reporter, saying, "It got super meta because she's like, 'So how are you playing me?' I said, 'Well, you're very complex. Your accent's really hard.' She's like, 'Oh my God, how do you sound like me? You have to do it.' She just was freaking out."
Garner's had us convinced with her Ozark accent for years, so we feel confident her Inventing Anna accent will be on point as well.