Is Olivia Rodrigo Making a Sweet Album? Theory
Good 4 U! Olivia Rodrigo *Might* Be Gearing Up to Release Sour's Follow-Up, Sweet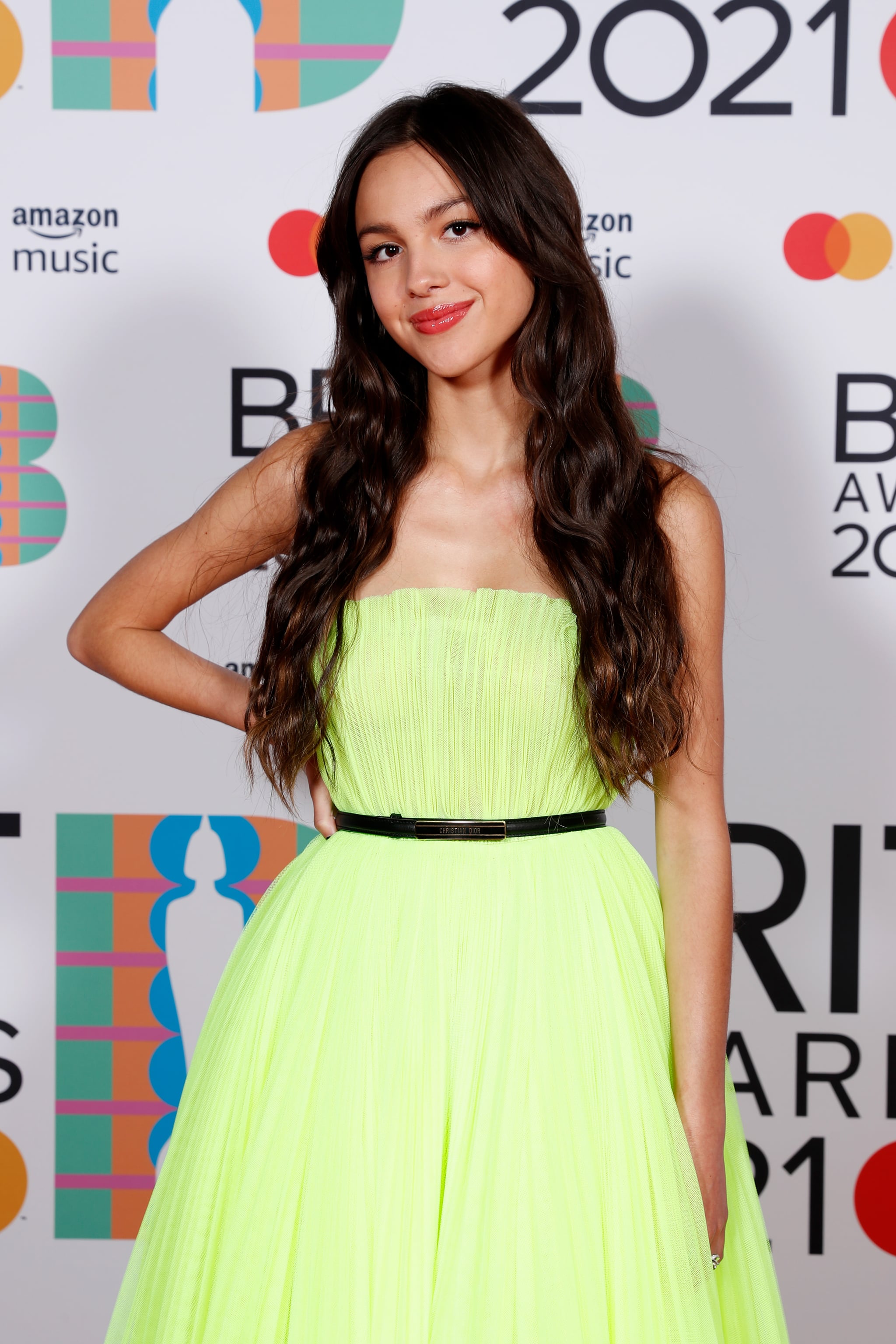 Olivia Rodrigo's much-anticipated debut album Sour is here, and as you probably already know, it speaks to your messiest, most brutal, and awkward days! Seamlessly dipping in and out of different genres, the record perfectly captures the all-encompassing emotions that come with the pangs of feeling inadequate and the highs and lows of young love.
As fans continue to play the album on repeat, many are convinced that Olivia is already set to follow her first record with a sophomore edition called Sweet. Let's break down all the theories that might hint at the existence of this second album!
Olivia Rodrigo Has a Sour Patch Kids Collaboration
Props to whoever came up with the ingenious idea of promoting Sour by joining forces with Sour Patch Kids. And props for making fans sure that this brand partnership might be the biggest tip-off to a follow-up that follows Sour Patch Kids's catchphrase: "First they're sour, then they're sweet." Could this hidden message be the driving reason behind this partnership? While the vast majority of songs featured on Sour detail Rodrigo's intense post-heartbreak nostalgia, anguish, and resentment, listeners are wondering if there's a flip side, or B-side, to the story that represents the joyous and loving moments of the relationship. Hmm, interesting.
Olivia Rodrigo Has Numerous Unreleased Song Snippets on Instagram
To further fuel the speculation, her social media bears witness to this seemingly far-fetched possibility. If you've been following the "Drivers License" singer on Instagram for a while, chances are you may have stumbled across some other songs, backed either by a piano or a guitar, that didn't make it into Sour.
While she purged her gram gallery before the "Deja Vu" release, there are still three snippets sitting at the bottom of her feed that include songs "21st Century Girls," "Pay Grade," and "Gross." Interestingly enough, she archived everything else except these clips that were penned mostly in 2020. Could that be hinting at their potential official release? We can totally see their studio versions on her second album, or perhaps on a deluxe edition of Sour.
In a May cover story interview with Billboard, she opened up about how she wanted to balance the bitter parts of Sour with some sweeter love songs, but ultimately decided against it. "I'm a songwriter who writes from a place of authenticity and truth," she said, adding, "and truthfully, love and happiness and everything weren't feelings that I was feeling at the time. And what's the point of putting out a record if it isn't something that you feel is important to say to people?" So maybe these happy songs will serve better thematically in a follow-up record.
Olivia Rodrigo Is a Huge Fan of Surprise Album Queen Taylor Swift
Rodrigo's fans suspect she might be following one of her biggest musical and songwriting idols, Taylor Swift, and dropping a surprise album after the successful release of Sour. Swift put out surprise "sister albums" Folklore and Evermore this year. With the fourth track from Sour, "1 step forward and 3 steps back," paying homage to her mentor interpolating piano melody from Swift's Reputation track "New Year's Day," it's highly possibly that Rodrigo might take a page out of Swift's playbook regarding her rumored second album.
While some of these theories seem to ring true and viable, nothing's been confirmed by Rodrigo or her team yet. These speculations could very well have a fate similar to Swift's Woodvale theories; regardless, we can't wait to witness what Rodrigo has next in store for the world.
Image Source: Getty / JMEnternational