Is Sofia Carson Dancing in Feel the Beat?
Meet Sofia Carson's Talented Dancing Double in Netflix's Feel the Beat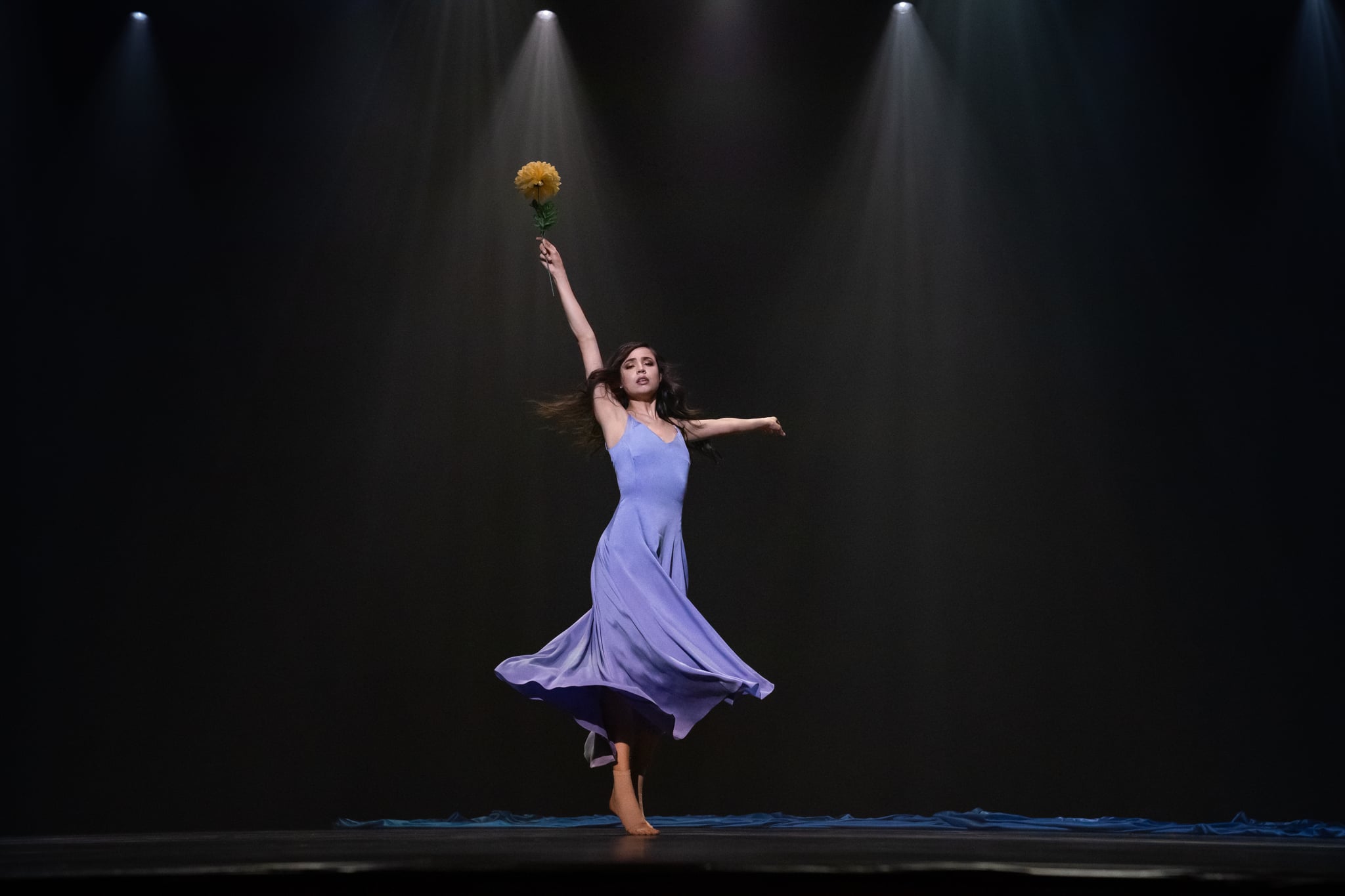 Image Source: Netflix
Sofia Carson is putting on her dancing shoes for Netflix's latest film Feel the Beat. The movie, which hit the streaming service on June 19, follows a talented dancer named April (Carson) with big dreams of starring on Broadway. However, after a disastrous audition, she winds up going back home to Wisconsin and teaching young kids at her former dance studio. As they compete in various competitions together, we get multiple glimpses of April's incredible dance skills. While Carson is no stranger to dancing — she is well-known for starring as Evie in the Disney Channel musical franchise Descendants — she did have a little help for some of the more intricate numbers in Feel the Beat.
Following the film's release, dancer Jessy Lipke confirmed that she was Carson's dancing double (she is also credited as a "featured dancer" in the credits). "I am beyond grateful to have had the opportunity to work amongst such amazing talent," the 19-year-old captioned a series of photos of her and Carson in matching outfits. "A big thanks to @miamichaels for the incredible choreography. My heart is so full with love and excitement right now. I hope that you all have as much fun watching this movie as I did being apart of it." Honestly, the resemblance in uncanny!
In addition to her role in Feel the Beat, Lipke has appeared on a handful of dance shows, including The Next Step and Backstage. She also founded Power Girl Fitness when she was 10 in an effort to help young girls struggling with their self-image and has numerous videos about healthy eating and workouts on her YouTube channel. See her behind-the-scenes images with Carson in the Instagram post above.