J-Hope's Teaser For His New Single "Arson" Is Literally Fire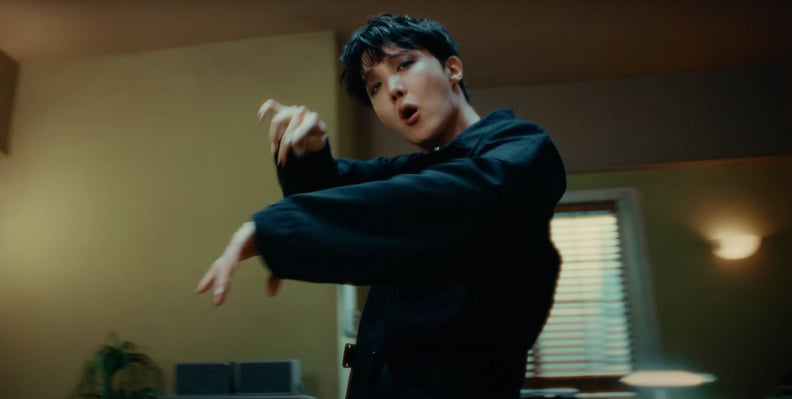 YouTube | HYBE Labels
YouTube | HYBE Labels
BTS ARMY, rejoice! J-Hope's debut solo album is on its way, and it'll be here sooner than later. The exciting news comes hot on the heels of BTS's latest announcement that they're temporarily putting making music as a group on the back-burner to pursue solo projects. Not even two weeks later, on June 25, J-Hope announced that his full-length album "Jack in the Box" will come out in July. Earlier this month, the BTS member shared that he'll be headlining the upcoming Chicago-based music festival Lollapalooza on July 31, making J-Hope the first South Korean artist to achieve the impressive feat. The highly anticipated upcoming release follows J-Hope's 2018 solo mixtape, "Hope World."
The "Daydream" singer has a lot in store for his fans, and while the global superstar may still have a few more surprises up his sleeve, he's shown enough cards to let the fans in on this brand-new era as a solo artist. Continue reading for every detail we know about J-Hope's upcoming solo album so far, including its lead single, tracklist, release date, and more.
01
J-Hope's "Arson" Teaser
On July 13, J-Hope shared the first teaser for his second single off of "Jack in the Box" called "Arson." The video features a car going up in flames as J-Hope raps, "Let's burn, it's done / If anyone asks me (ask me) / Right, it was me who set the fire! / Now I ask myself just one, 'Do I extinguish that fire or burn it?,'" according to a fan translation by Twitter user @eternalhyyh.
02
J-Hope's "Jack in the Box" Tracklist
On July 7, Big Hit released the tracklist for J-Hope's album, "Jack in the Box," which includes his first single, "More," alongside nine additional tracks. Check out the tracklist below.
Intro
"Pandora's Box"
"MORE"
"STOP"
"= (Equal Sign)"
"Music Box: Reflection"
"What If..."
"Safety Zone"
"Future"
"Arson"
03
J-Hope's "More" Music Video
On July 1, J-Hope released "More," the first buzz single off "Jack in the Box." The song's lyrics reflect on J-Hope's endless desire to strive for more as an artist and refusal to be boxed into one concept or sound. The music video depicts him performing the rock-infused hip-hop track in various dark locations before closing the box on the world of "More," seemingly indicating the single is only one version of J-Hope fans can expect to see when "Jack in the Box" ultimately drops on July 15.
04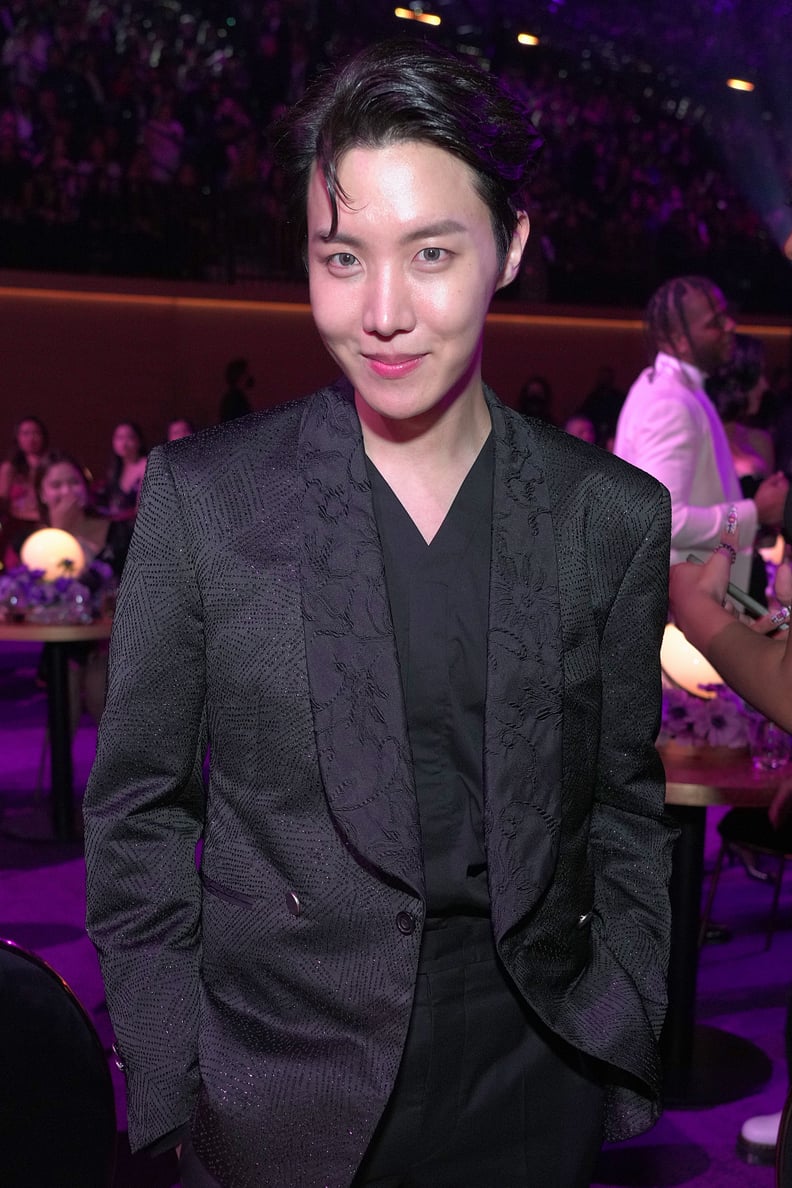 J-Hope's Album Title "Jack in the Box" Meaning
During BTS's Festa dinner, where the band members dove into a detailed discussion about BTS's temporary break, the septet voiced their desire to show their individual artistry to the world, which has mostly seen the ubertalented artists as a group thus far. This next phase of J-Hope's music career will reveal further unique sides of J-Hope we haven't yet seen. The imminent album will mark the singer's break from the metaphorical box as he reintroduces himself to the world as a solo artist.
"BTS has turned the page on their new chapter, throughout which the members will harmoniously carry out their group and individual activities. j-hope will be the first member of BTS to start this new journey and release his solo album," Big Hit, BTS's music label, wrote on Weverse, sharing the album details and the meaning behind the name. "J-hope's solo album, as expressed in the title of the album 'Jack In The Box,' represents his aspirations to break the mold and grow further."
Fans are eager to dive into "Jack in the Box" as J-Hope experiments with different sounds, vocal styles, and genres. The 25-second clip shared by the artist to mark the album announcement previews fun jazz beats, giving fans a taste of what's to come. It's already a departure from the hip-hop/pop vibes of the singer's EP, "Hope World."
05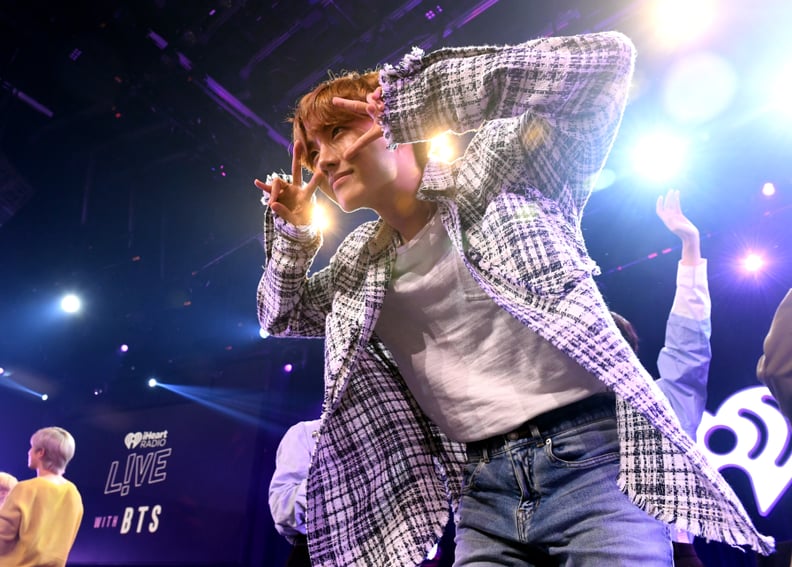 J-Hope's "Jack in the Box" Release Date
J-Hope's highly anticipated solo album will arrive on July 15, hitting global streaming platforms at midnight ET the same day.
06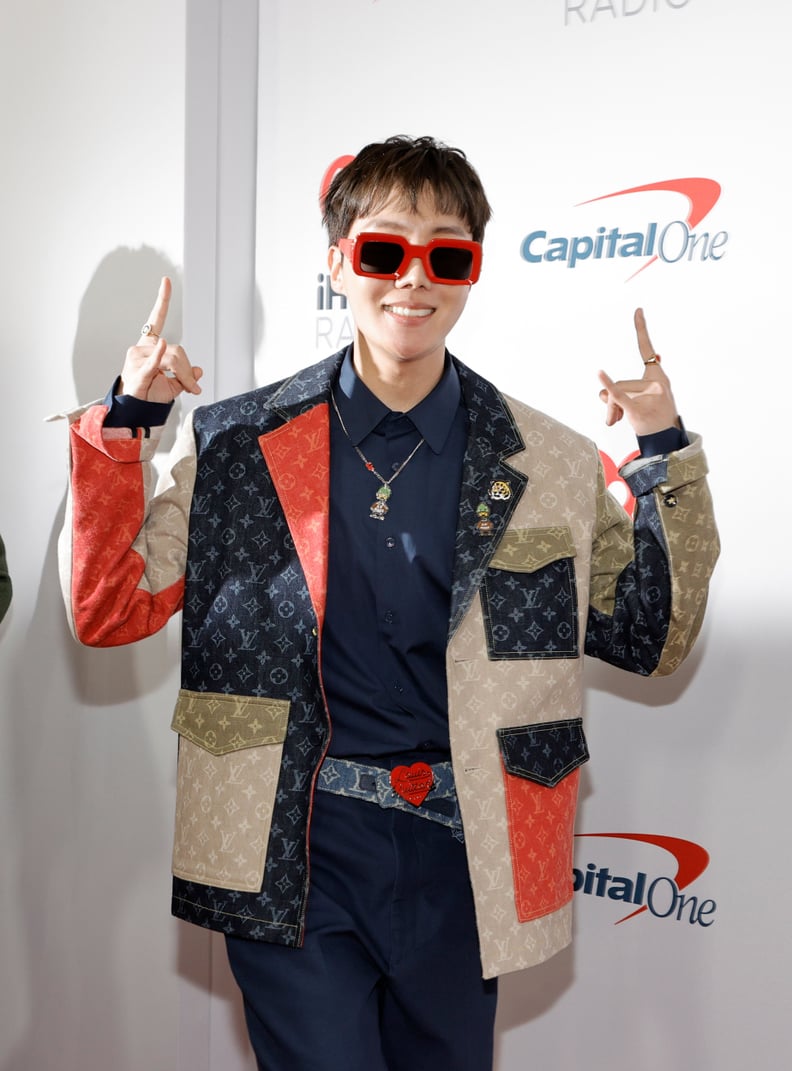 Are There Any Collabs on J-Hope's "Jack in the Box"?
07
J-Hope's "Jack in the Box" Album Cover and Concept Photos
On June 26, Big Hit revealed J-Hopes "Jack in the Box" album cover, which features J-Hope decked out in a white suit and a black jester's hat while posing mysteriously inside a blue and purple box.
In the following days, J-Hope also released a carousel of cryptic images on his Instagram, concept photos which likely tease the accompanying visuals for the lead single, "More." There's a tilted snap of the artist standing in a dark hallway with a sunlit alley in the backdrop, where another image shows a close-up of a single door. Other photos see him decked out in black overalls, complete with black Converse and a matching jester hat.
The photos are notably darker than what fans saw from J-Hope's previous solo release, "Hope World," but fans are certainly welcoming the change!
08
How to Preorder J-Hope's "Jack in the Box"
Fans can preorder J-Hope's "Jack in the Box" on Weverse Shop starting June 27 at 10 p.m. According to the Weverse announcement, the album set will consist of card holders, two photo cards, and a QR card for exclusive digital content for fans (J-Hope has forgone the inclusion of a physical CD for this release). International shipping will begin on July 29.