From "The Hunger Games" to "Oppenheimer," All of Jack Quaid's Best Movie and TV Roles
When it comes to Hollywood pedigree, Jack Quaid is one of those actors who seems to have had it made from the beginning. His parents are Dennis Quaid and Meg Ryan, but he's built a career for himself that doesn't quite look like either of his famous parents' career trajectories. Instead, his filmography so far encompasses a wide range of roles, from voice acting to live action, spanning genres including rom-com, action adventure, dark comedy, horror, and more.
Today, you'll most likely recognize Quaid from his leading role as Hughie on Prime Video's dark superhero series "The Boys," but that's just the tip of the iceberg for his decade (and counting) in Hollywood. As his next big project, Christopher Nolan's atomic-bomb epic "Oppenheimer," approaches later this year, it seems like the perfect time to take a look back at Quaid's career. Here are the highlights so far for one of Hollywood's biggest rising stars.
"Oppenheimer" (2023)
Quaid's next major movie role is in Christopher Nolan's long-anticipated "Oppenheimer." The drama traces the life of J. Robert Oppenheimer (played by Cillian Murphy) and his eventual role in developing the atomic bomb. Quaid plays Richard Feynman, a theoretical physicist recruited for the Manhattan Project with a particular interest in subatomic particles and quantum physics. "Oppenheimer" is set to hit theaters on July 21.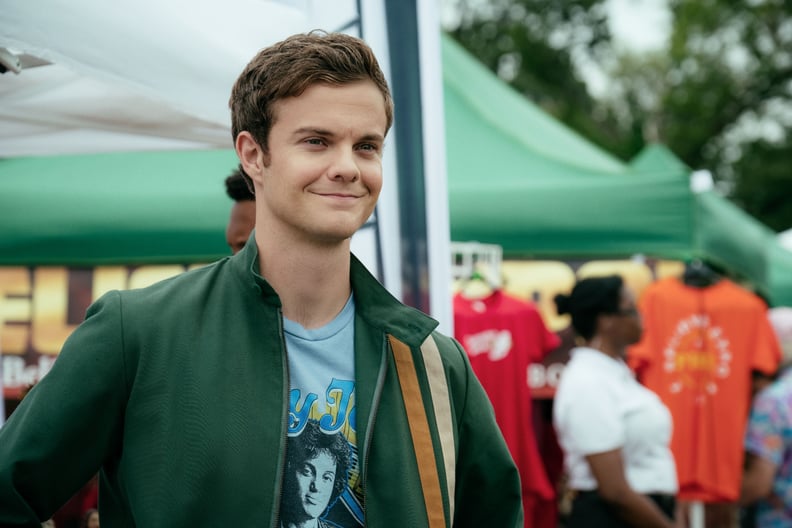 "The Boys" (2019-Present)
Quaid's most recognizable role to date has been as Hughie Campbell, the innocent young civilian who becomes a vigilante in the Prime Video superhero adaptation "The Boys." After his girlfriend is accidentally killed by an out-of-control "supe," he joins Billy Butcher's anti-superhero vigilante group in a quest for vengeance. Along the way, he learns more about the dark secrets of the superhero world, falls in love with a supe, and finds his optimism slowly being eroded by the battles and violence he sees.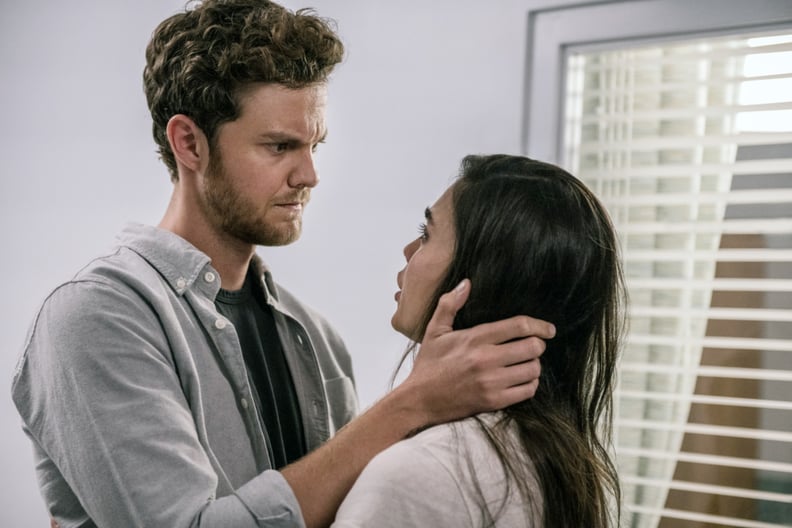 "Scream" (2022)
Also billed as "Scream 5," the 2022 reboot of the Scream franchise includes Quaid among its next-generation cast. He plays Richie, the boyfriend of Melissa Barrera's Sam, who herself has a familial connection to the deadly events of the original Scream films. As the new generation of heroes find themselves stalked by Ghostface, they must figure out how to stop his latest rampage — and who among them isn't what they seem.
"Star Trek: Lower Decks" (2020-Present)
Quaid has lent his voice to several animated projects and video games, but the most notable by far is the recent Star Trek spinoff "Star Trek: Lower Decks." He voices Ensign Brad Boimler, an ambitious young member of Starfleet who is torn between his instinct to follow the rules and his loyalty to his friends. The Star Trek panels at 2022 San Diego Comic-Con revealed an upcoming crossover between "Lower Decks" and the live-action "Strange New Worlds," with Quaid slated to appear as Boimler in live action during the crossover.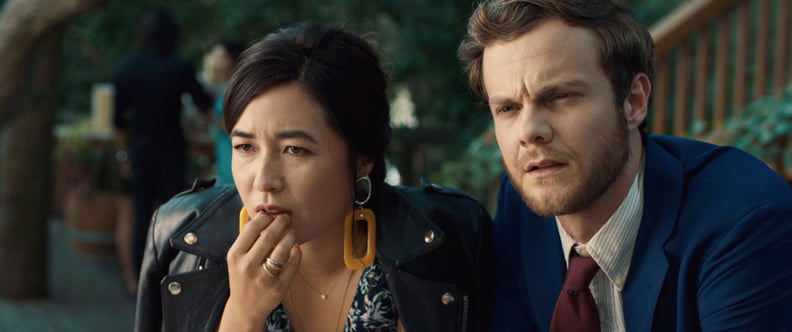 "Plus One" (2019)
Quaid follows in his parents' footsteps, tackling a romantic-lead role as Ben in this romantic comedy opposite Maya Erskine. Ben and Alice are longtime friends who decide to navigate the frustrations of wedding season by being each other's dates. As Alice tries to play matchmaker for Ben, the two of them begin to grow closer and realize that perhaps the right person has actually been there all along.
"Harvey Girls Forever!" (2018-2020)
Another of Quaid's long-running voice-acting roles is in this Netflix animated comedy. Based on iconic characters from Harvey comics, the series follows a trio of BFFs and their fun adventures on Harvey Street. Quaid voices Richie Rich, the richest kid in the world.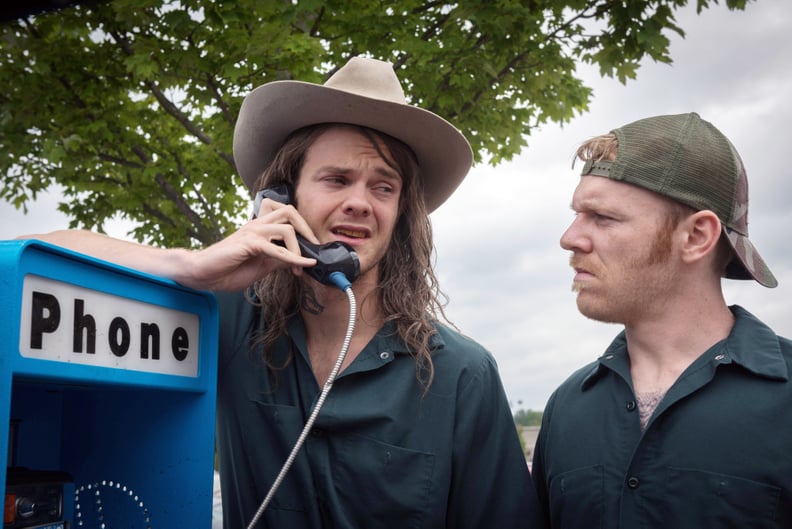 "Logan Lucky" (2017)
Quaid has a supporting role in this all-star heist comedy. He plays Fish Bang, the dimwitted brother of Daniel Craig's safe-cracking Joe Bang. The movie, which also stars Channing Tatum, Adam Driver, Riley Keogh, Katie Holmes, and Sebastian Stan, focuses on a down-on-their-luck family attempting to rob a NASCAR speedway.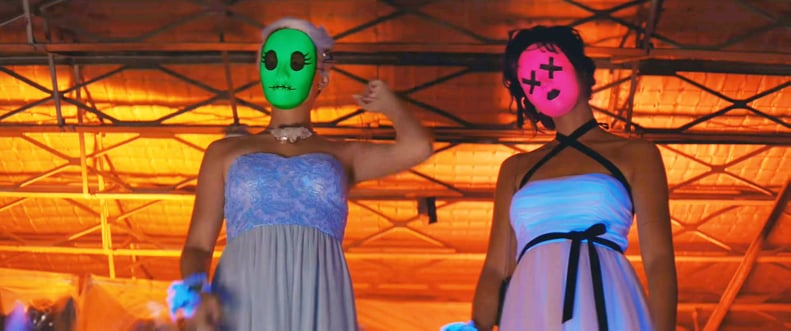 "Tragedy Girls" (2017)
In this dark true-crime satire, Quaid costars with Alexandra Shipp, Brianna Hildebrand, Josh Hutcherson, Craig Robinson, and Kevin Durand. He plays Jordan, a friend to true-crime-obsessed high-school seniors McKayla and Sadie. As the girls' criminal obsession turns violent, everyone around them is put in danger, even their friends.
"Vinyl" (2016)
This short-lived HBO drama set in the world of the 1970s music industry certainly had its fair share of pedigree: its cocreators included Mick Jagger and Martin Scorsese! Quaid played Clark Morelle, a young record-company executive looking for the new big thing. The series was canceled after just one season.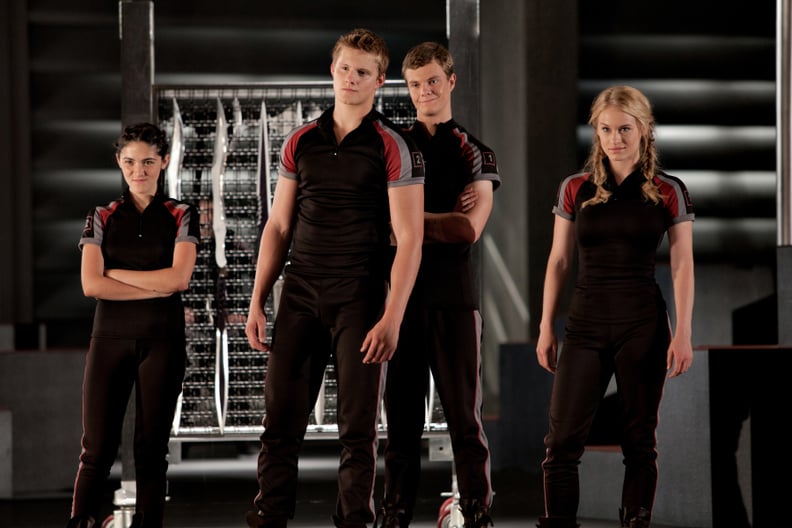 "The Hunger Games" (2012)
Talk about a great way to make your feature-film debut! Quaid's first major motion picture was the first Hunger Games movie. He played Marvel, the "Career" tribute from District 1 who becomes one of Katniss's enemies in the arena.