Scream's New Cast on Joining the Iconic Horror Franchise
Meet the Freshman Class of Scream: "It's the Perfect Cast For This New Generation"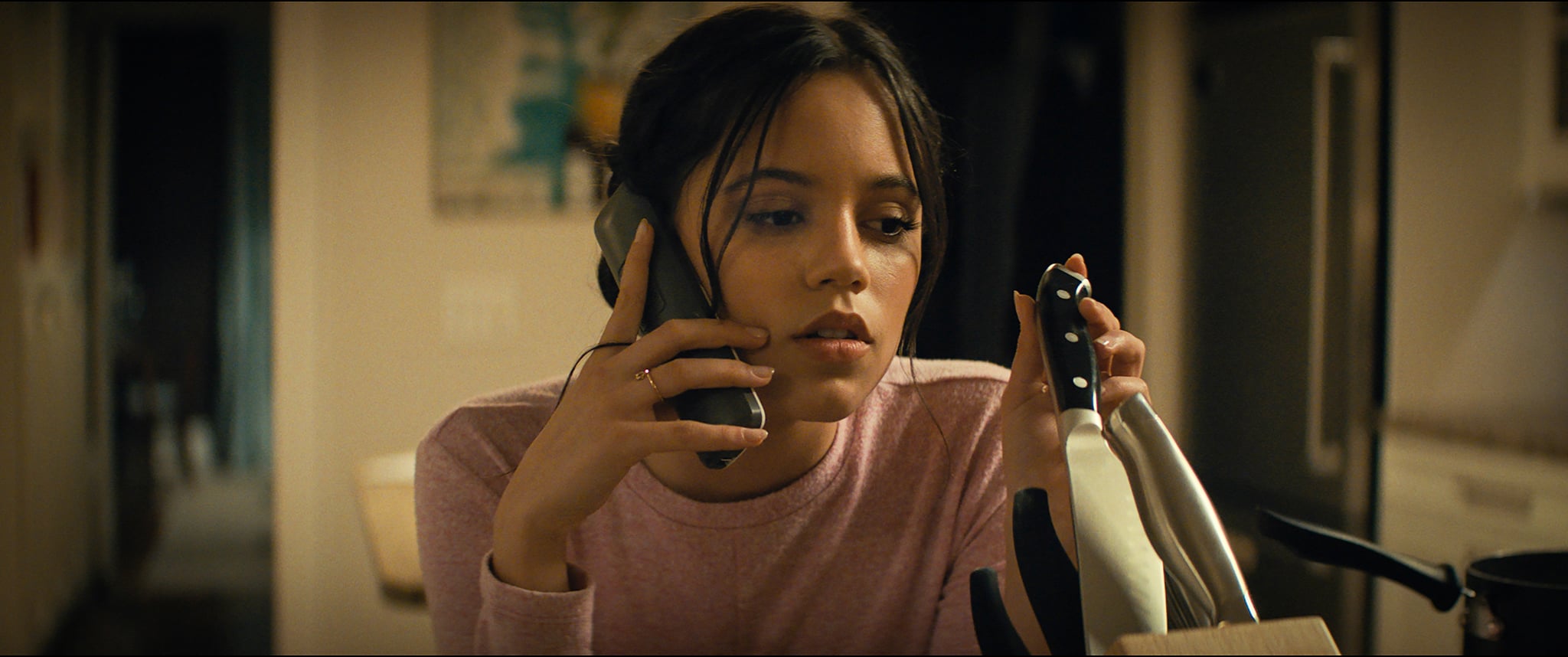 There's new blood in Woodsboro. Over two decades since the first Scream spawned a franchise and subsequent cult following, a fifth installment is on the way, introducing audiences to a fresh set of leads. And while several legacy cast members are returning, the upcoming relaunch, also titled Scream, will invariably mark a new chapter, as it's the first one not directed by genre legend Wes Craven, who died in 2015. Instead, Matt Bettinelli-Olpin and Tyler Gillett, who previously directed Ready or Not, have stepped in.
The directors are not alone in their newness. Joining regulars like Neve Campbell and Courteney Cox are nine newcomers who will face off against whoever has slipped on the Ghostface mask this time. What's also notably different from when the franchise began in 1996 is that nearly each new actor now has a childhood or adolescent memory attached to the franchise and a deep reverence for it as a result, which, yeah, can be intimidating.
"I grew up watching these movies, and now I'm going to be in one, and it's insane," Melissa Barrera (Sam Carpenter) said during a virtual production press day that took place last year. "It just reminds me of my childhood," said Sonia Ammar (Liv McKenzie). "We have so many Scream masks at home from our Halloween costumes."
"I grew up watching these movies, and now I'm going to be in one."
Jenna Ortega (Tara Carpenter) also remembers her brother dressing up as Ghostface for Halloween, and Jack Quaid (Richie Kirsch) still shudders thinking about trick-or-treating after the first movie came out. "There was a kid with the Ghostface mask, but he had a little thing you could pump and blood would run down it, fake blood would run down the plastic and it would kind of recycle," he said. "That's how it all started from me just being absolutely scared, and that hasn't changed. I'm still very, very, very terrified."
Mason Gooding (Chad Meeks-Martin) first watched Scream at a young age with his dad, actor Cuba Gooding Jr. Though an admitted "big baby," he rewatched while attending New York University's Tisch School of the Arts and went on to write a dissertation about it: "It all just kind of worked to uphold the film and how much I love it because I am a big f*cking dork." Ammar added, "Your paper was so well-written."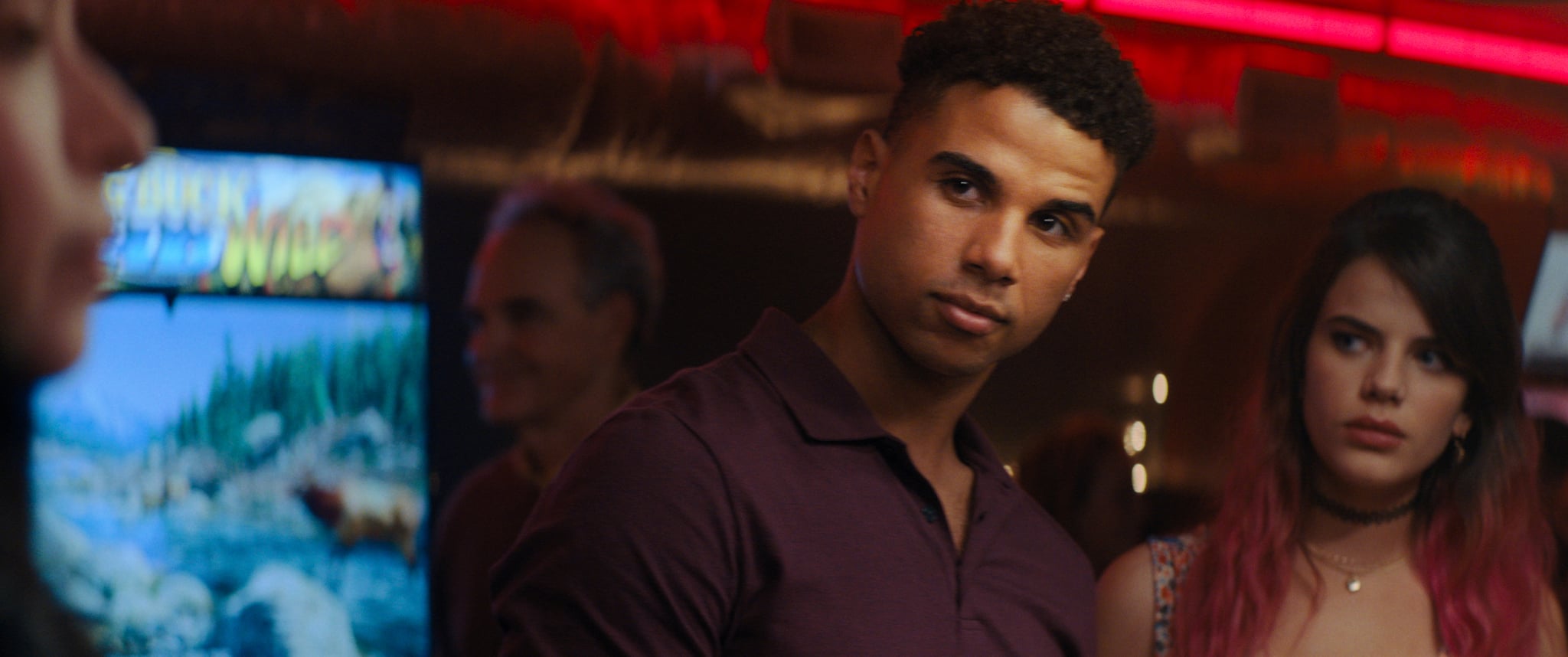 Getting cast was the "most meaningful sh*t ever" for Gooding. That sentiment was shared across the cast. Dylan Minnette (Wes Hicks) considers Scream among his top five favorite films, saying, "It feels fresh and different from anything else I've done in the best way possible." Quaid also said, "I was over the moon. It's an incredible franchise. It's iconic. I feel like it's a weird way to put it, but it's kind of the gateway drug to horror movies in a lot of ways. It's a celebration of horror."
"It's the perfect cast for this new generation."
Even midproduction, Ortega was still processing the opportunity. She was also thankful for her prior role in The Babysitter: Killer Queen, which helped her prepare. "I still almost don't believe it's real," Ortega said. "I'm trying to take this all in because I don't know when something this cool will happen again." Barrera, who is Ortega's sister in the film, also said it was "surreal" getting cast. "It still is," she said. "It's the most fun ever to shoot this movie. It's incredible to be with this amazing and talented group of people. I think it's the perfect cast for this new generation."
While actors tend to spend considerable time together on set, that was especially true of this production, which began in late 2020. Filming months into the pandemic meant actors were confined to their hotel. Thankfully, there was a pool table, a projector, and bean bags. "We do a bunch of fun activities and hang out and all the time constantly. I feel like I'm never alone," Ammar said. Barrera said, "It's been like a summer camp experience where we've bonded so much more than we would have if this were regular times and everyone was doing their thing."
In addition to playing board games and pranking each other, the cast were treated to a painting lesson from David Arquette, who happens to be a certified Bob Ross instructor. "Meeting some of the legacy cast members is a little bit nerve-racking just because they're so iconic and incredible," said Mikey Madison (Amber Freeman). "I remember walking into the table read and just sweating."
Ortega found herself geeking out over references Arquette, Campbell, and Cox would make to the prior films and their experiences on set, although she stopped herself from prodding: "It's just more so silently worshiping their presence and just being so grateful to be around them." Quaid chimed in, "In my case, not so silently. I definitely am that guy being, 'Remember that scene where you did the thing?'"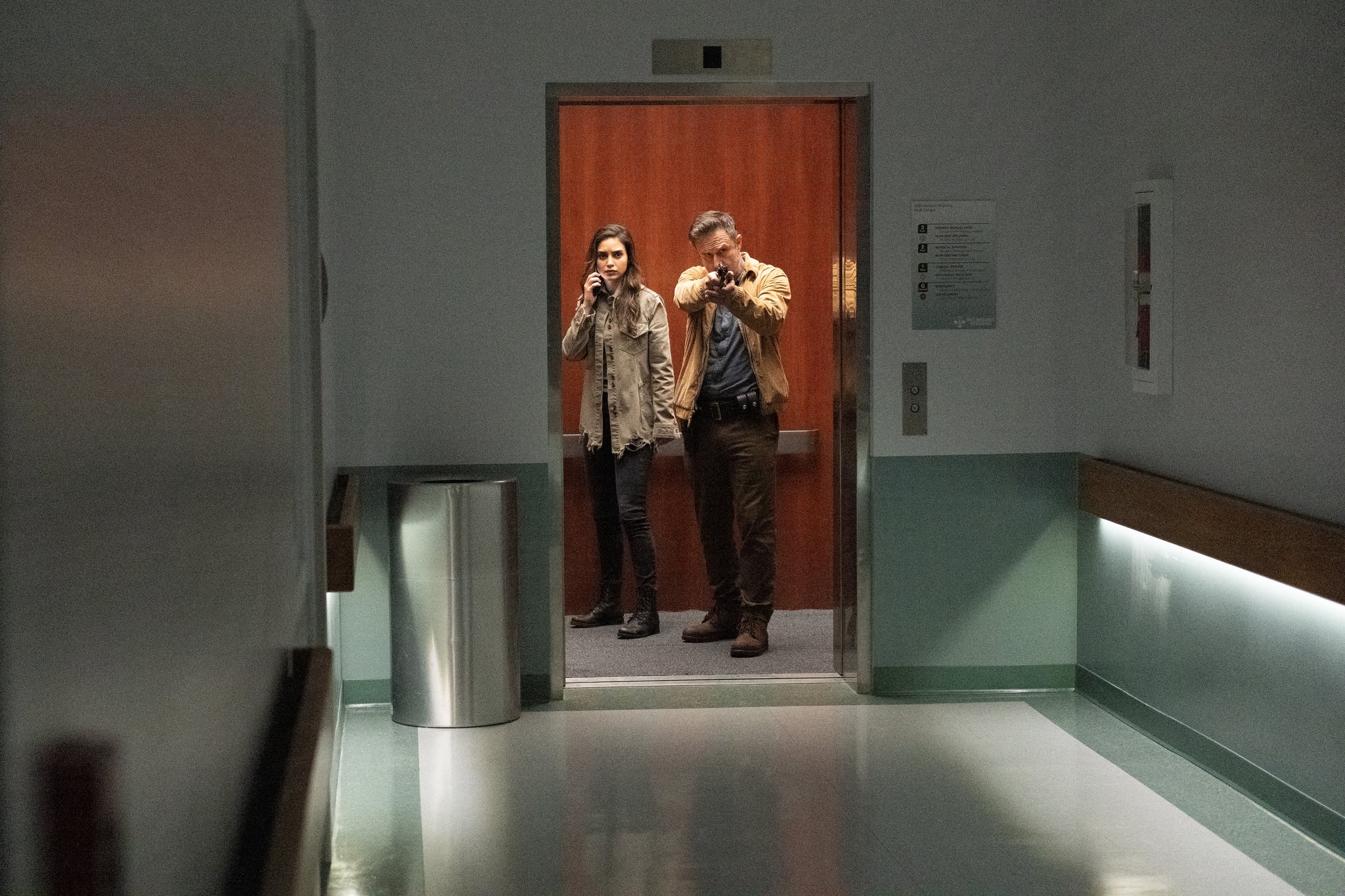 Barrera was "very nervous" and "very stressed" to meet the legacy cast members. She was also acutely aware of the trajectory Scream could kick off. "For them, it represents a huge step in their careers," she said. "We know that if we were lucky to continue, it would be something that is truly special, and that it has been special for them."
Arquette, whose Dewey Riley is among the few to make it out of four films alive, finds it surreal to now be the senior cast member new actors look up to. "It's bringing up a lot of emotions, and I'm listening to a lot of songs that I listened to during the first film and even the last film. There's an element of me watching my life flash by in 24 years," he said. "To see them, and to sort of see me in them when I was younger, is an interesting experience that I've never quite had on a film before." Although, he added, "They're not nearly as wild and crazy as I was when I was younger."
"It does give you faith in the future."
Funny enough, there were a few preexisting bonds: Ortega previously played Arquette's daughter in 2018's Saving Flora, and Arquette said he's known Quaid, whose parents are actors Dennis Quaid and Meg Ryan, since he was a kid. All of the cast members, however, Arquette praised heavily. "I have this theory that our brains are kind of like computers, and I'm this old desktop — huge, like first generation — and then they're just very fast, very quick, very witty, and very talented," Arquette said. "It gives you faith. As sort of crazy and dark as the world feels sometimes, to see this young generation, it does give you faith in the future."