Jake Gyllenhaal in Remake of Patrick Swayze's "Road House"
Conor McGregor Is Making His Acting Debut in Jake Gyllenhaal's New Movie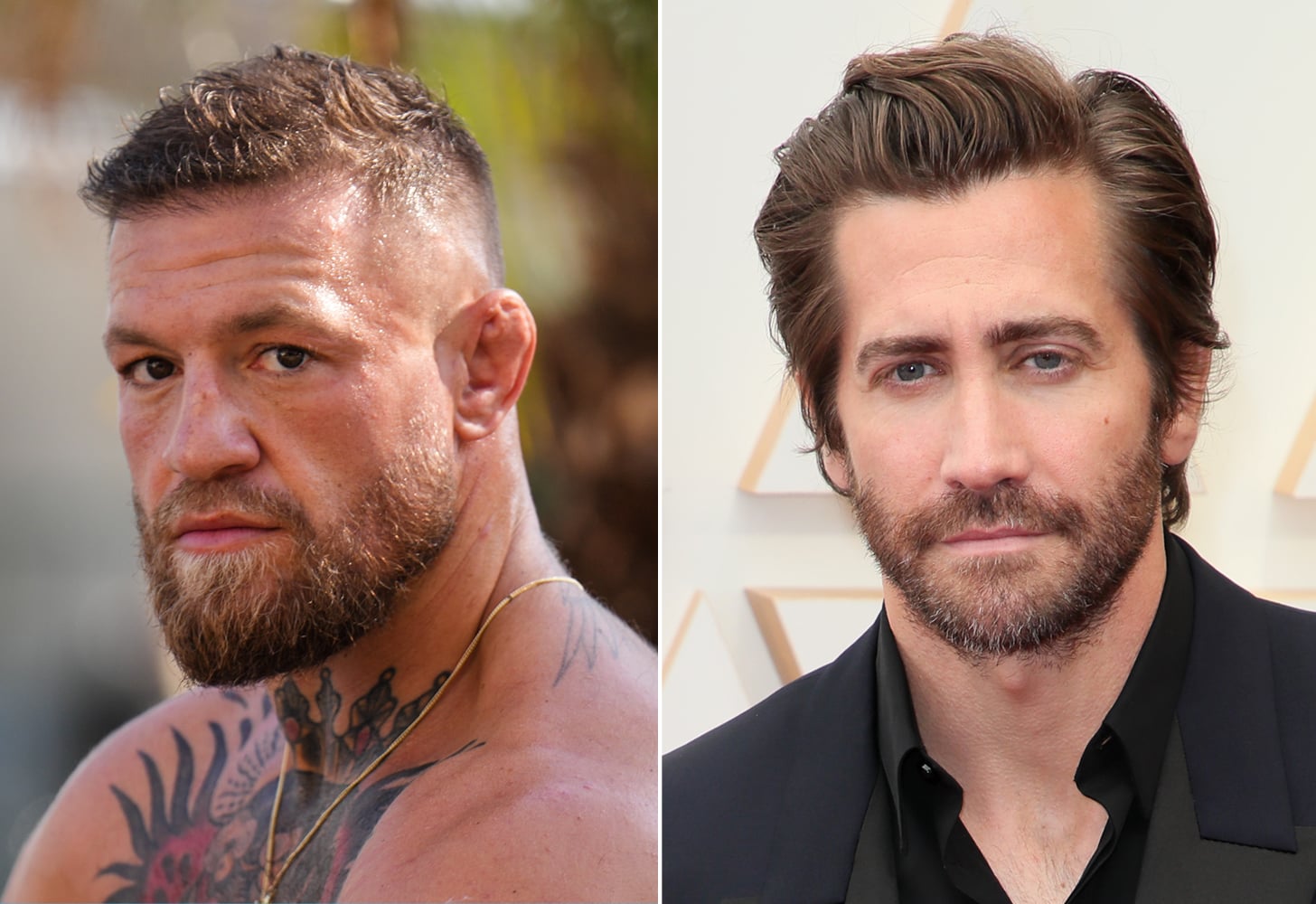 Jake Gyllenhaal will star in a role originated by Patrick Swayze in a remake of the 1989 film "Road House," Variety announced on Aug. 2. In the original movie, Swayze plays chill bouncer James Dalton, who is hired to work at a Missouri bar. He winds up defending the club and the town from corrupt local business magnate Brad Wesley, originally played by Ben Gazzara.
In the new version, Gyllenhaal will be joined by two-time UFC champion Conor McGregor, marking the athlete's first major acting role. Though the details of McGregor part are unknown, Deadline reported he will play an original character, not himself. Prime Video did not immediately return POPSUGAR's request for comment on his role.
While the 1989 movie was a modest box office success, its campy action scenes helped make it into a cult classic. The remake will star Gyllenhaal as an ex-UFC fighter who gets a job at a bar in the Florida Keys, according to Deadline.
"'Road House' is a homerun for us. Not only is it a nod to fans of the original, but it is also a big, fun, broad audience movie," said Amazon Studios head Jennifer Salke, per Variety. "We are thrilled to collaborate with Joel, Doug, and this great cast led by Jake Gyllenhaal, and for them to come together to reimagine the classic MGM film as an action-packed adventure for our global audience."
Director Doug Liman also expressed his excitement. "I'm thrilled to put my own spin on the beloved 'Road House' legacy," he said. "And I can't wait to show audiences what Jake and I are going to do with this iconic role."