Jane Austen's Books Include Some Deeply Underrated Classics
The Netflix adaptation of "Persuasion" is bringing one of Jane Austen's less-adapted novels to the screen for the first time as a feature-length film. Whether you're a longtime fan of Austen's romantic stories or you're just joining the party now, it feels like the perfect time to dive into her classic books.
Austen's novels truly are classics as some of the most famous and beloved works of literature in the English language. Studied by scholars and beloved by readers, they combine razor-sharp social satire with some of the best literary romances ever put on paper. It's no wonder that generation after generation keeps picking up these books, adapting them, and taking inspiration from them for an even wider array of new and exciting stories.
So where should you start if you want to read through all of Austen's books? Since her books are not connected to each other in any way, you can really pick up any book to get started. One way to start, however, might be to read the books in their publication order. Austen had four full-length novels published during her lifetime as well as two published posthumously in 1817. For the purposes of this list, we're just counting her full-length novels, not her short works (sorry, "Lady Susan" fans!) or works left unfinished (sorry, "Sanditon" fans!"). Make your next reading list with all of her major works in order!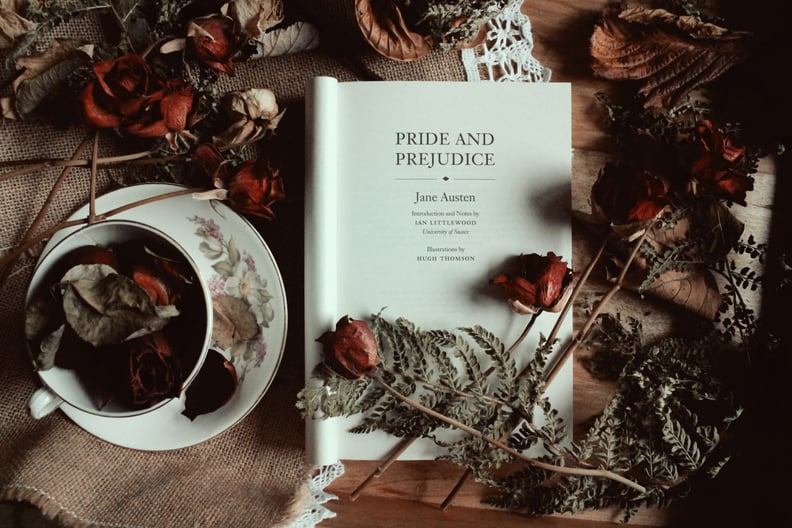 Jane Austen Books in Order
"Sense and Sensibility" (1811)
"Pride and Prejudice" (1813)
"Mansfield Park" (1814)
"Emma" (1815)
"Northanger Abbey" (1817)
"Persuasion" (1817)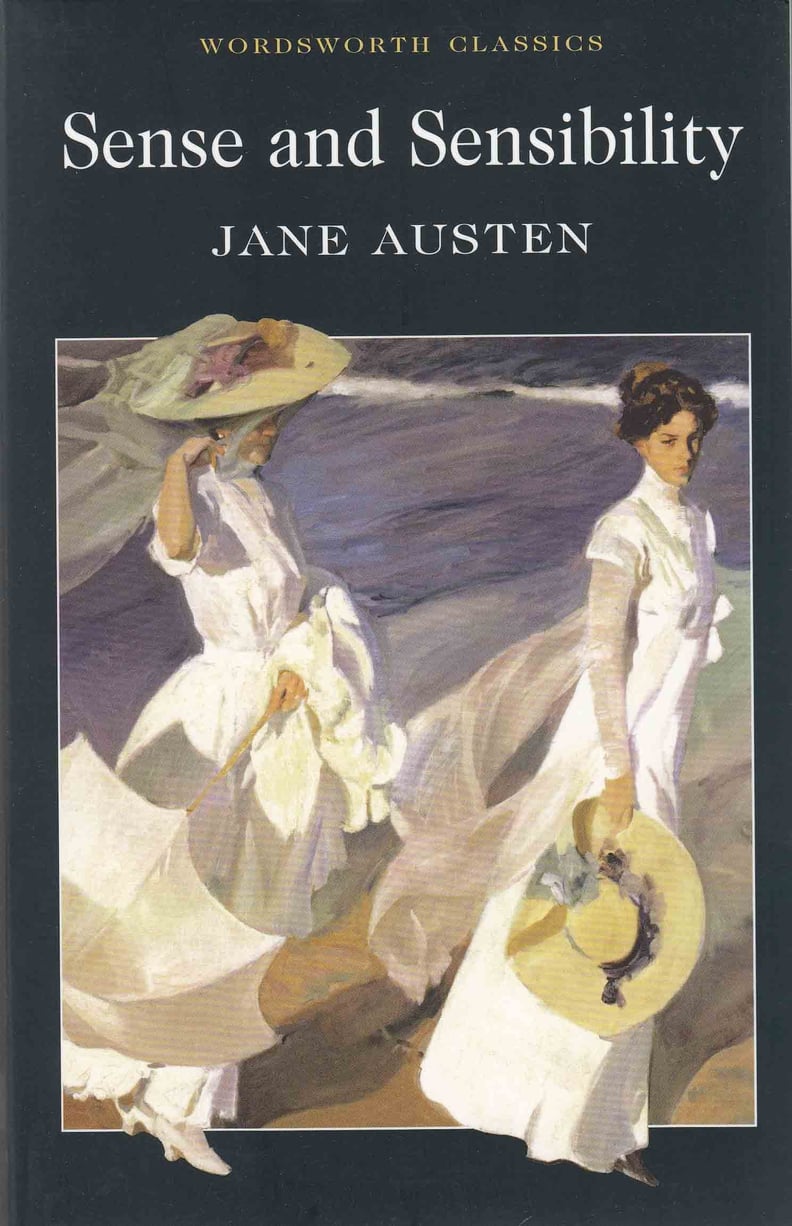 "Sense and Sensibility" by Jane Austen
"Sense and Sensibility," Austen's first novel released in 1811, centers on the Dashwood sisters. Practical eldest sister Elinor, her romantic sister Marianne, their widowed mother, and their youngest sister are forced out of their family home when their father dies and their half-brother John (and his horrible wife, Fanny) move in. The family finds a new, smaller home thanks to the help of friends and tries to build a happy life for themselves on a meager income.
Both sisters find themselves caught up in complicated romances. Elinor develops a bond with Fanny's shy, awkward brother Edward, but his family has bigger plans for his future. Marianne, meanwhile, falls head over heels for Willoughby, a dashing soldier, while being unaware that Colonel Brandon, a reserved man several years older than her, has fallen for her as well.
Although it's been adapted multiple times for made-for-TV movies and miniseries, the only big-screen adaptation of this novel so far is the 1995 movie. Emma Thompson stars as Elinor (she wrote the script too, earning herself an Oscar for best-adapted screenplay), and Kate Winslet plays Marianne.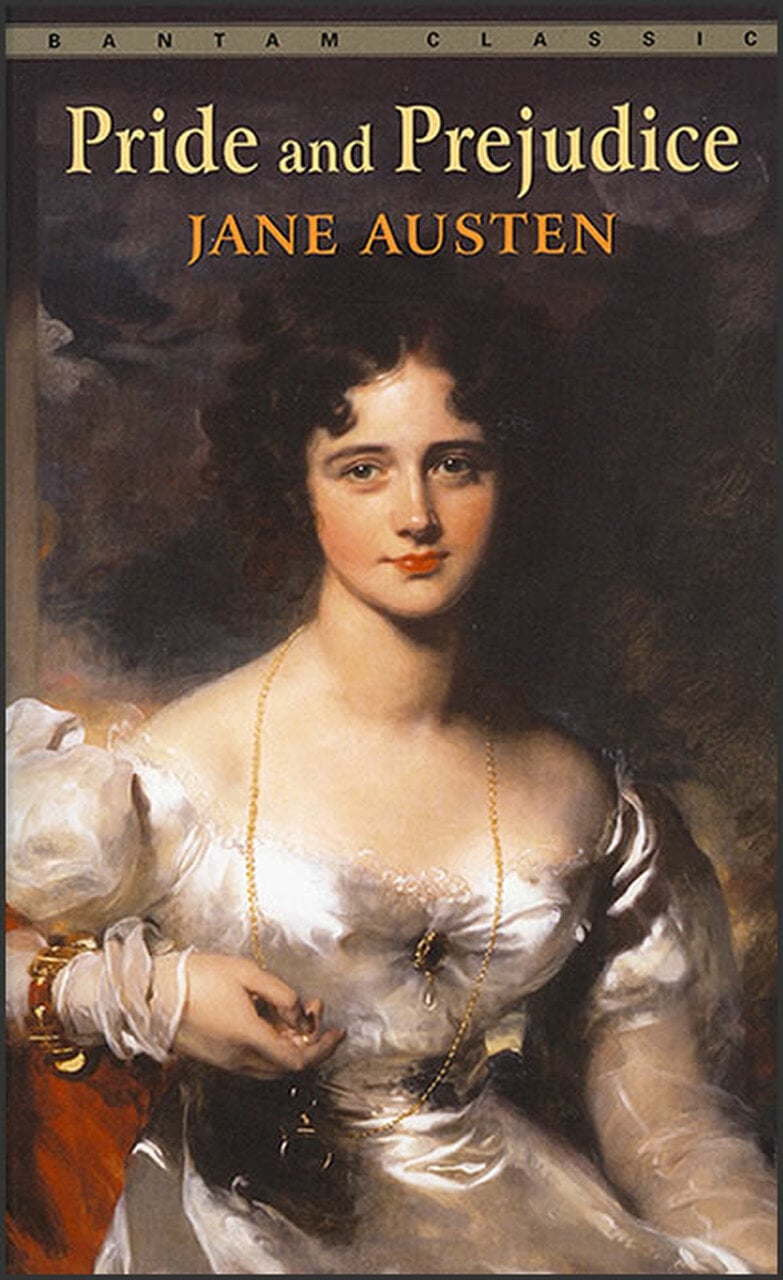 "Pride and Prejudice" by Jane Austen
Even if you're not a huge Austen fan, you probably have seen or read (or both) some version of "Pride and Prejudice." By far Austen's best-known novel, it's also probably the closest one to our modern ideas of the romance and romantic-comedy genres (even if it was published in 1813). The memorable protagonist is Elizabeth Bennet, the second of five sisters in a country gentry family. With no son to carry on the estate, everything will pass to a (rather obnoxious) man cousin when Mr. Bennet dies, meaning that Mrs. Bennet's sole focus in life is ensuring her daughters all get married sooner rather than later.
Elizabeth and her older sister, Jane, cross paths with the wealthy newcomers to the neighborhood: sweet Mr. Bingley, his two-faced sister Caroline, and his snobby friend Mr. Darcy. Jane and Bingley fall for each other almost instantly, while Elizabeth and Darcy dislike each other almost as instantly, and their enmity only escalates with the arrival of a charming soldier, Mr. Wickham.
"Pride and Prejudice" definitely has the largest number of memorable adaptations, too. Most fans prefer either the 1995 BBC miniseries, starring Jennifer Ehle and Colin Firth, or the 2005 film with Keira Knightley and Matthew Macfadyen.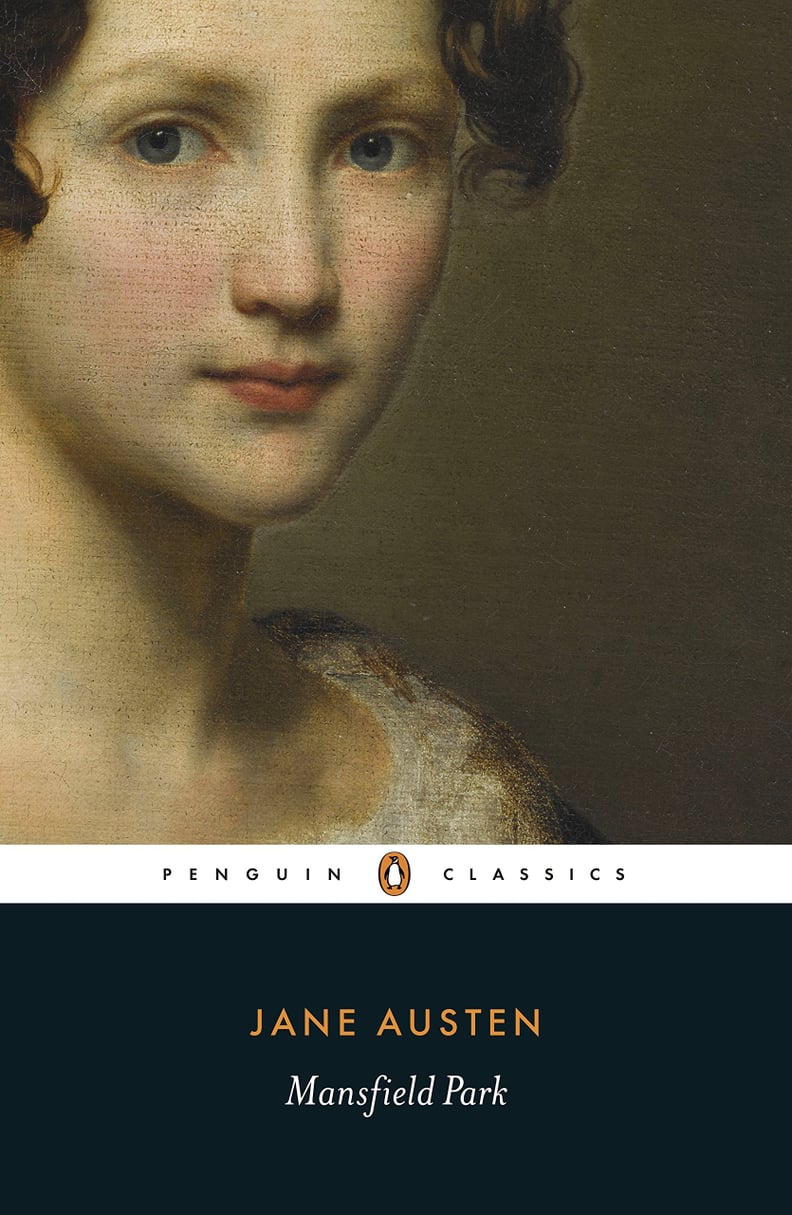 "Mansfield Park" by Jane Austen
One of Austen's lesser-known books, "Mansfield Park" is also probably one of the more debated novels among diehard Austen fans. The novel, first published in 1814, tells the story of Fanny Price, a young woman from an impoverished family who is taken in and raised by her much-wealthier cousins — although they never let her forget her "inferior" status. Quiet and humble, Fanny tries her best to please her capricious relatives and to live up to her own moral code with only her cousin Edmund as a true friend.
As young adults, Fanny and her cousins have their placid lives thrown into excitement with the arrival of new neighbors, including a lively brother and sister determined to shake things up. Fanny finds herself torn between doing what others want her to do and doing what she believes to be right.
"Mansfield Park" is not as frequently adapted, although it was made into a 1999 feature film starring Frances O'Connor and Jonny Lee Miller.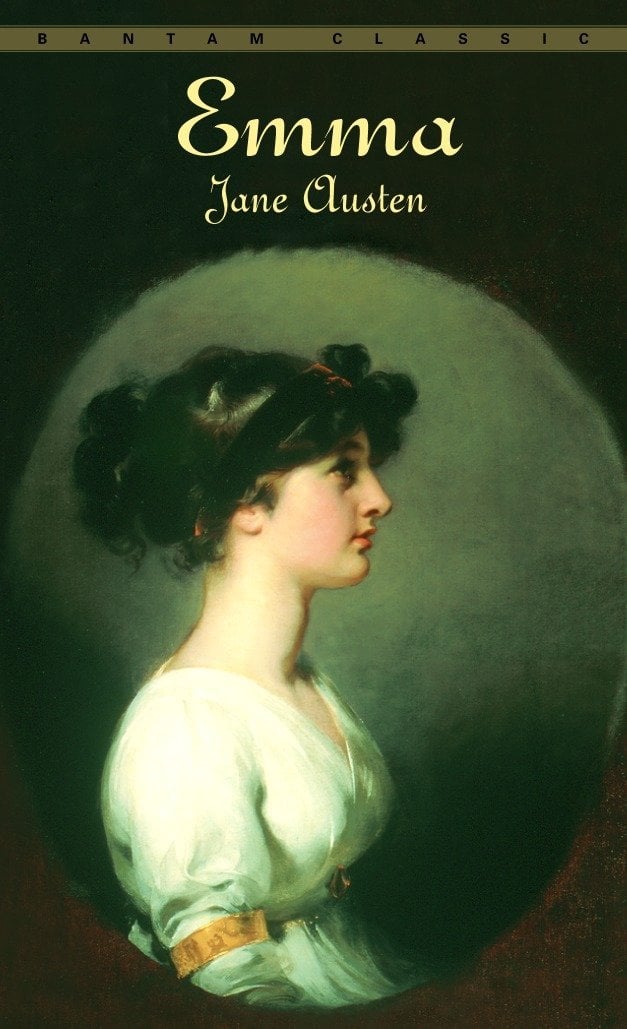 "Emma" by Jane Austen
"Emma," published in 1815, is one of Austen's funniest books as well as one of the most complex. Austen famously set out to write a heroine who would be difficult to like at first, and our (anti)heroine Emma Woodhouse certainly fits the bill. Unlike many other Austen heroines, she has nothing material to bother her: she's rich, beautiful, and very powerful in her little corner of the world. Left alone with her hypochondriac father after her older sister and her governess both leave to get married, Emma prefers to meddle in the lives of others (and needle her brother-in-law, Mr. Knightley) rather than do some much-needed self-reflection.
That meddling takes a more dramatic turn when Emma impulsively decides to take Harriet Smith, a young woman at the nearby boarding school, under her wing. As she tries to mold Harriet in her own image, her own flaws come back to cause chaos and heartache for their entire social circle.
As one of Austen's most popular novels, it's also one of the most adapted. Aside from multiple TV adaptations, there have also been two popular feature films: one in 1996 starring Gwyneth Paltrow, and another in 2020 starring Anya Taylor-Joy.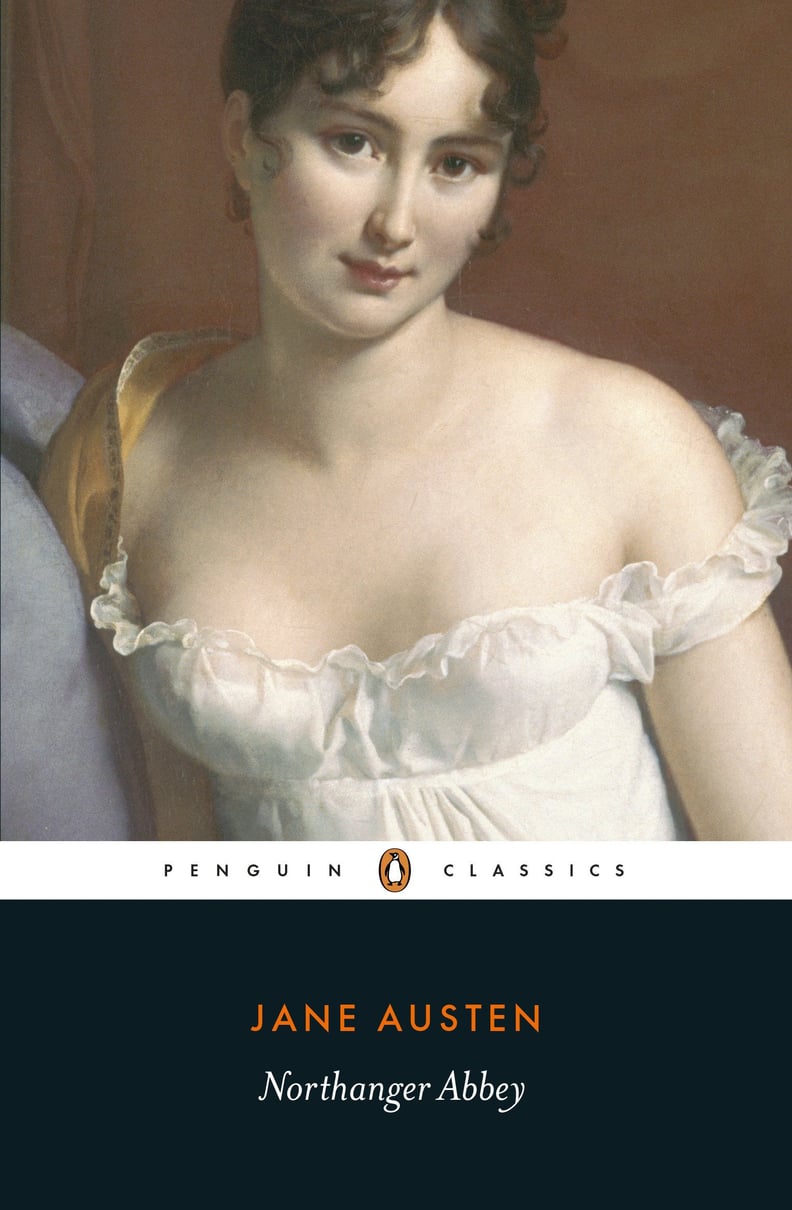 "Northanger Abbey" by Jane Austen
Casual readers might not have gotten around to "Northanger Abbey" (the first of the two Austen novels that were published posthumously in 1817), but they're missing out on a very funny and sharp satire of Gothic literature. Catherine Morland, our not-quite-fearless heroine, is a young lady who loves reading Gothic novels and tends to think the world is much more dramatic than it really is as a result. When she is invited to spend a season with her family's wealthy neighbors, she is introduced into the world of polite society.
Catherine befriends several other young people, including the equally dramatic Isabella, her arrogant brother John, and Henry and Eleanor Tilney, a witty pair of siblings. After being invited to visit the Tilneys at their imposing family home, Catherine's imagination begins to run away from her again, leading her to finally mature and learn more about the world beyond her books.
"Northanger Abbey" is the only one of Austen's major works to not have at least one theatrical film adaptation. Its most notable adaptation is a 2007 TV movie starring Felicity Jones and JJ Feild.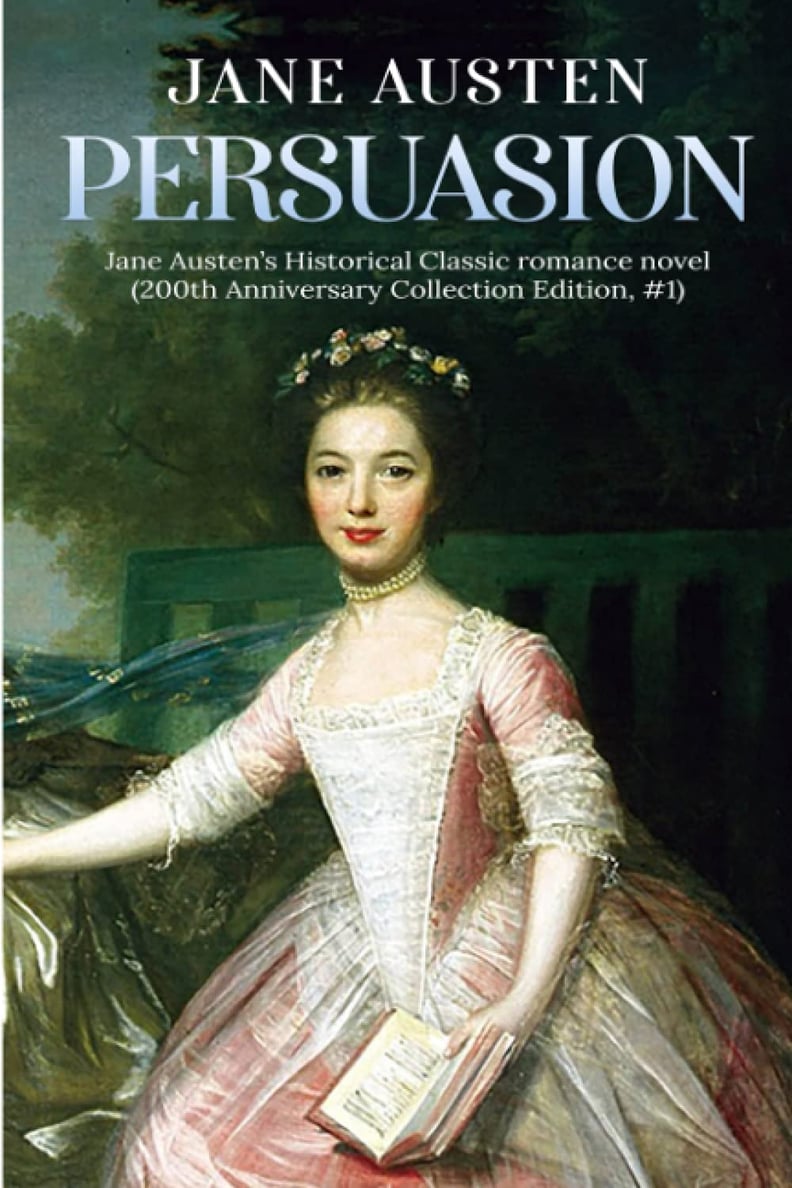 "Persuasion" by Jane Austen
Published posthumously in 1817, "Persuasion" is Jane Austen's last completed work, and it shows in its sophistication and maturity. While it still has some very funny moments, it's less comedic than some of her other novels. It's a tale of second chances, rather than first love.
Years ago, Anne Elliot fell in love with Frederick Wentworth, who was then a poor sailor from an unremarkable family. Her titled family, however, persuaded her to break off their engagement, leaving both heartbroken. Now, nearly a decade later, Anne is still unmarried, is walked over by her family, and must leave their family home thanks to her father's irresponsible spending. Wentworth, on the other hand, has been wildly successful and is now a wealthy captain with a bright future ahead of him. When Anne visits her sister, she and Wentworth are brought into each other's lives again, now with very different circumstances than the last time they parted.
Suprisingly, 2022's Netflix adaptation starring Dakota Johnson and Cosmo Jarvis is actually the first feature-length adaptation of "Persuasion." Its other notable adaptations include two TV movies: the 1995 adaptation starring Amanda Root and Ciarán Hinds, and the 2007 adaptation starring Sally Hawkins and Rupert Penry-Jones.