Everything You Need to Know About Joker If You Refuse to See It in Theaters
For various reasons, I know a lot of people aren't willing to go see Joker in theaters. After seeing the film, directed by Todd Phillips and starring Joaquin Phoenix, I can say I understand why there's so much controversy floating around this film in the current political and societal climate — at its core, it's about a man who struggles with his mental health, is constantly sh*t on by the world, and retaliates in the most violent ways. In today's landscape, it's absolutely terrifying.
If you don't feel like going to the theater to see Joker, never fear: I did all the work for you by putting together a list of the major plot points that happen in the film. You'll get the overall gist of the movie without ever leaving the comfort of your couch or needing to hear Phoenix's uncomfortable, uncontrollable laugh for yourself. (Maybe you can check it out once it lands on Netflix at some point.) Needless to say, there are a ton of spoilers ahead for Joker, so beware.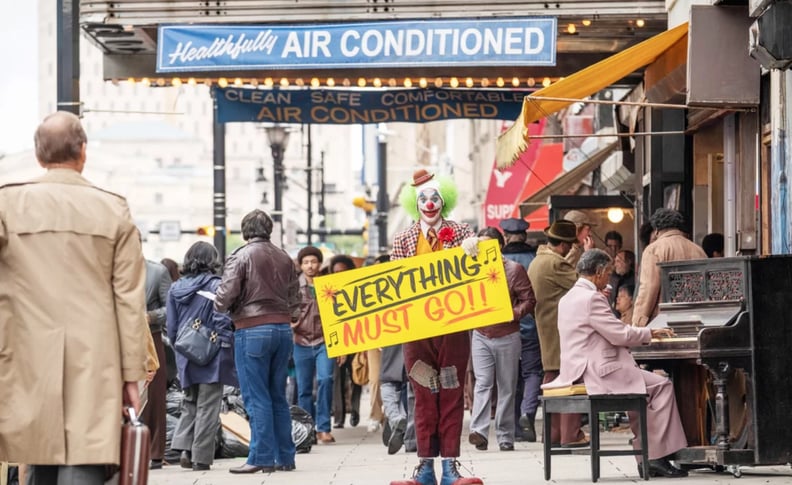 So, Who Is Arthur Fleck? And What's His Deal?
We get a sense of Arthur Fleck's (Phoenix's character before he becomes the Joker) social stature right off the bat when he's beaten up by some kids while he's just trying to do his job as a for-hire clown on the street (they also steal his sign and he gets in trouble for it by his boss). This moment kicks off a chain of events where he's continuously picked on and scoffed at.
As a result of the initial beatdown, one of Arthur's fellow clowns gives him a gun for protection. Not long after, three "Wall Street" guys give him grief on the subway late one night, and that's when he pulls the gun out and uses it for the first time, killing all three.
Another important thing to note about Arthur is his increasingly disturbed mental state, which only worsens after Gotham politicians decide to cut off funding to Arkham Asylum, which supplies him with access to therapy and medication. (His erratic laughing fits are a sort of mental tic, and it's implied they stem from some instance of childhood abuse.)
Does Zazie Beetz Play Arthur's Girlfriend, or What?
While in the elevator one day, Arthur Fleck encounters Sophie (Zazie Beetz), a pretty single mom who lives in his apartment building with her daughter. As the story goes on, you see Sophie coming to one of Arthur's comedy shows, spending time with him afterward, and even comforting him while his mom is in the hospital.
Fast-forward to when Arthur starts to break down, and it's revealed that he imagined the whole thing — he and Sophie aren't together at all, and never were. In fact, he later breaks into her apartment and when she discovers him on her couch, she forcefully asks him to leave.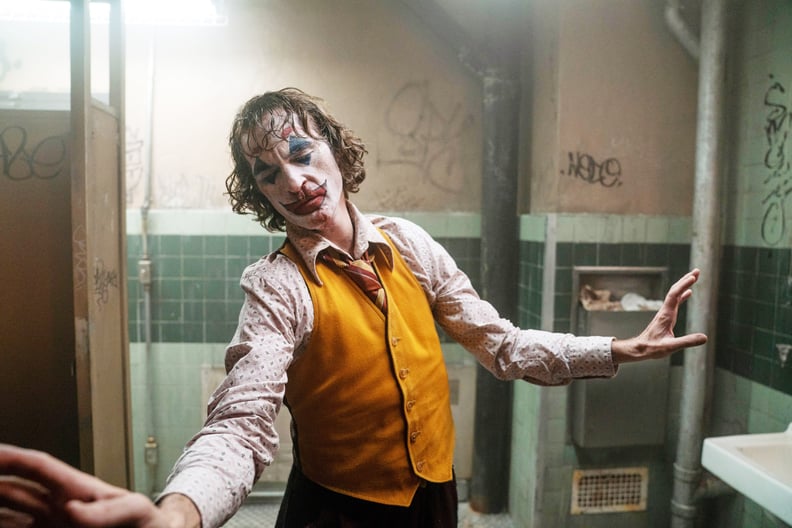 Is Thomas Wayne Arthur's Father?
Arthur Fleck's mom, Penny (Frances Conroy), keeps writing letters to Thomas Wayne (Brett Cullen), her former employer and father to a young Bruce Wayne (Dante Pereira-Olson), who we all know will later grow up to be Batman. Arthur opens one of the letters one day and sees that his mom is talking to Thomas about "their son, Arthur."
He confronts her about it and she admits that they were in love but had to cover up their affair. But is it legit? Can she be trusted? Not exactly — Penny, like her son, struggles with mental health issues that leave the identity of Arthur's father up for debate.
Arthur Fleck Finds Out He's Adopted — Or Is He?
Arthur Fleck goes to the Wayne mansion to confront Thomas about being his dad but is, unsurprisingly, turned away. Not before meeting a young Bruce, though. When Arthur is eventually able to speak to Thomas, he tells him he knows about being his son, and Thomas tells him his mom is crazy and that she didn't even give birth to him — he's supposedly adopted.
In a flashback with Penny, she's seen being confronted by claims of child abuse over her adopted son, but she says the adoption was strategically fabricated as a cover-up by the Wayne family. Because she's clearly insane, it's hard to say if that's true or not. So, presumably, we still don't actually know who Arthur's dad is.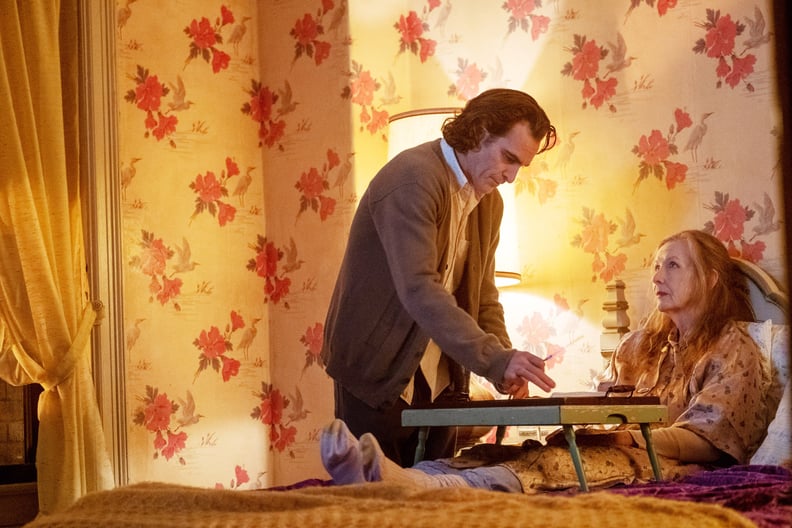 Does Arthur End Up Killing His Mom?
After the whole "who are my real parents" debacle, Penny ends up having a stroke. When she lands in the hospital, Arthur goes to see her and ends up suffocating her with a pillow. It's another step in Arthur's downward spiral into his mental health problems. He eventually admits he stopped taking his meds, and you can see him increasingly losing it.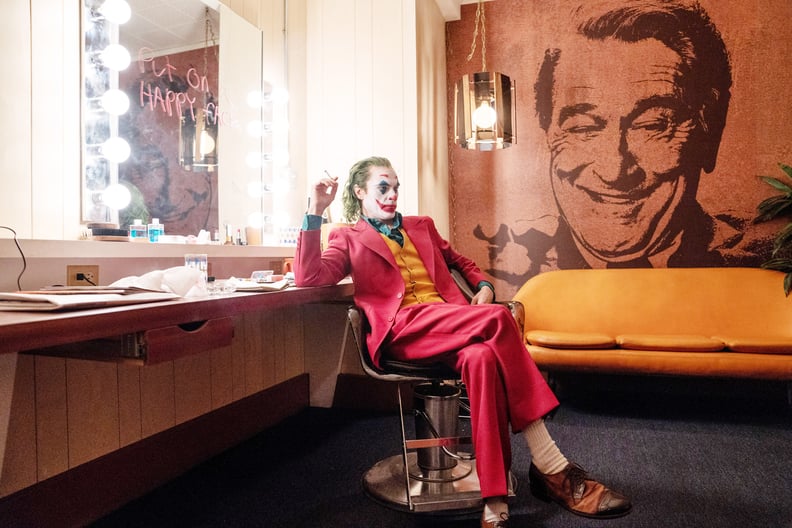 How Does Arthur Get the "Joker" Nickname?
Throughout the whole movie, aspiring comic Arthur seems to truly admire Murray Franklin (Robert De Niro), a Johnny Carson-esque talk show host with a bit more sleaze. Arthur imagines what it'd be like to be a guest in the audience and tell Murray how much he means to him.
After Arthur's attempt at stand-up — which Arthur seems to think went swimmingly — Murray shows a clip of it on his show, just to make fun of him. He even goes as far as referring to him as "Joker" while picking at how decidedly not funny Arthur is. However, Arthur gets a call soon after inviting him to be a guest on the show.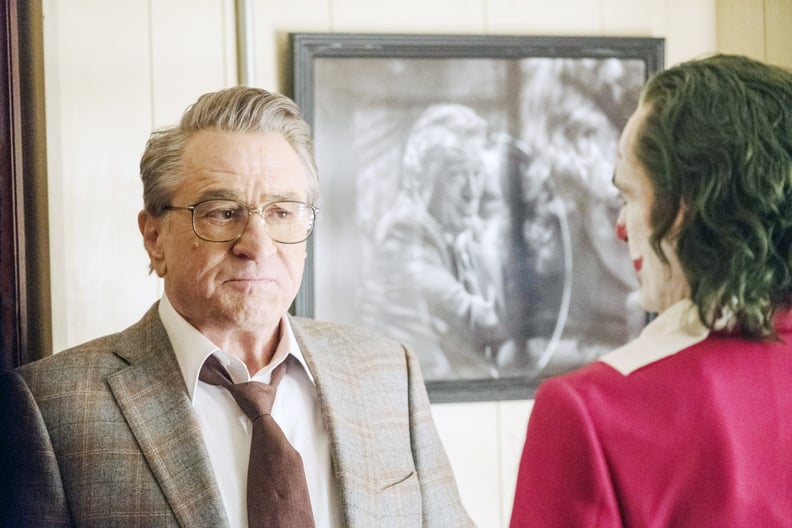 Does Arthur Kill Murray Franklin, Then?
Arthur shows up at Murray Franklin's show dressed in his Joker best and asks Murray to refer to him with that soon-to-be-infamous moniker. While the show is on the air, Joker admits to killing the Wall Street guys and blasts the world for not caring about him. He then pulls out his gun and shoots Murray as payback for embarrassing him on air.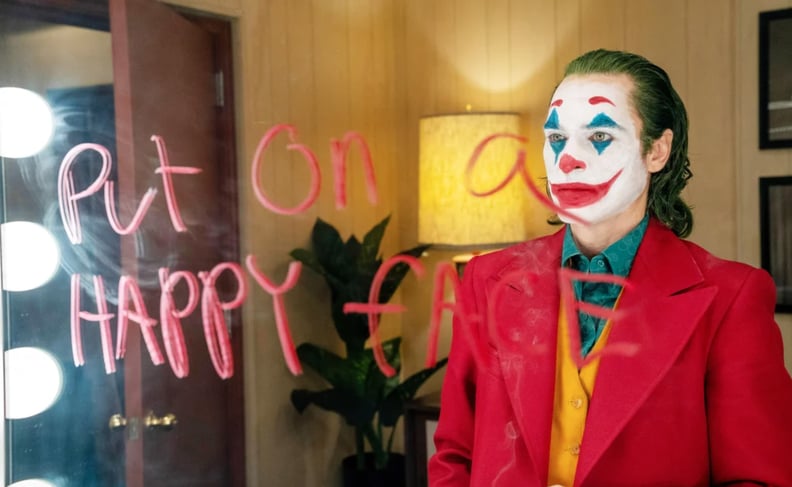 Is Arthur Arrested For Killing Murray?
All hell breaks loose after Joker's stunt on Murray Franklin's show. The thousands of people who lauded him as a hero for getting payback on those who have wronged him and so many others take it as their cue to start a riot in the streets, which in turn helps Joker escape. While he's being taken away in a police car, one of his supporters rams the car with a stolen ambulance and breaks Joker out. There he stands victoriously atop a car, in the center of all his worshipers, as the city burns around him.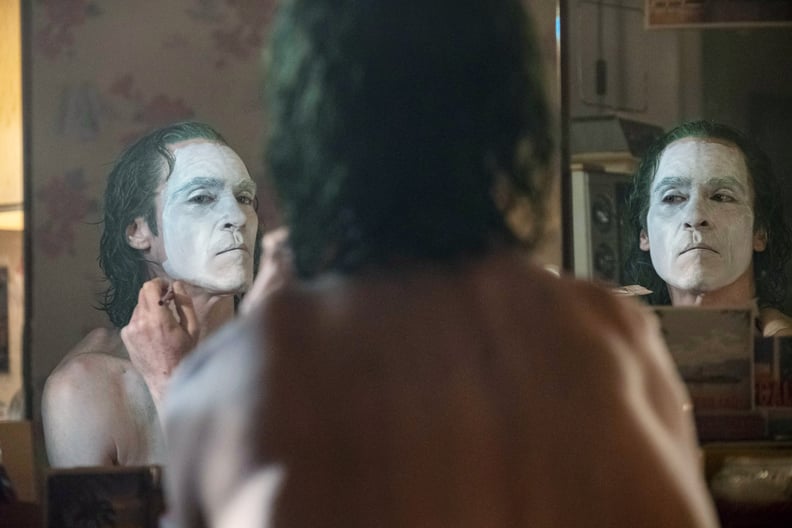 Do Bruce Wayne's Parents Die in Joker?
In the middle of the mayhem caused by the riot, one of the rioters shoots Thomas Wayne and his wife, leaving a young Bruce Wayne standing there with their bodies. Brutal.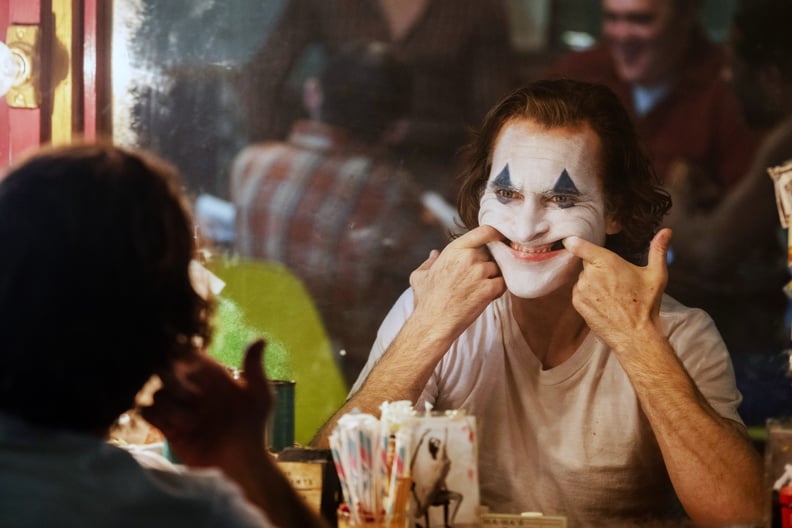 What Happens to Joker? How Does It All End?
In the final scene of the movie, Arthur is locked up in Arkham Asylum, seemingly where he'll stay as a result of his rampage. However, another theory is that all the events of the film were simply a figment of a severely unstable person's imagination and none of it ever even happened. Whatever the case, we leave Arthur there, being chased by hospital staff as he laughs and laughs and laughs and laughs . . .