Jordan Fisher Talks About Dancing With the Stars
Jordan Fisher Reflects on His Incredible DWTS Experience: "You Become Part of a Family"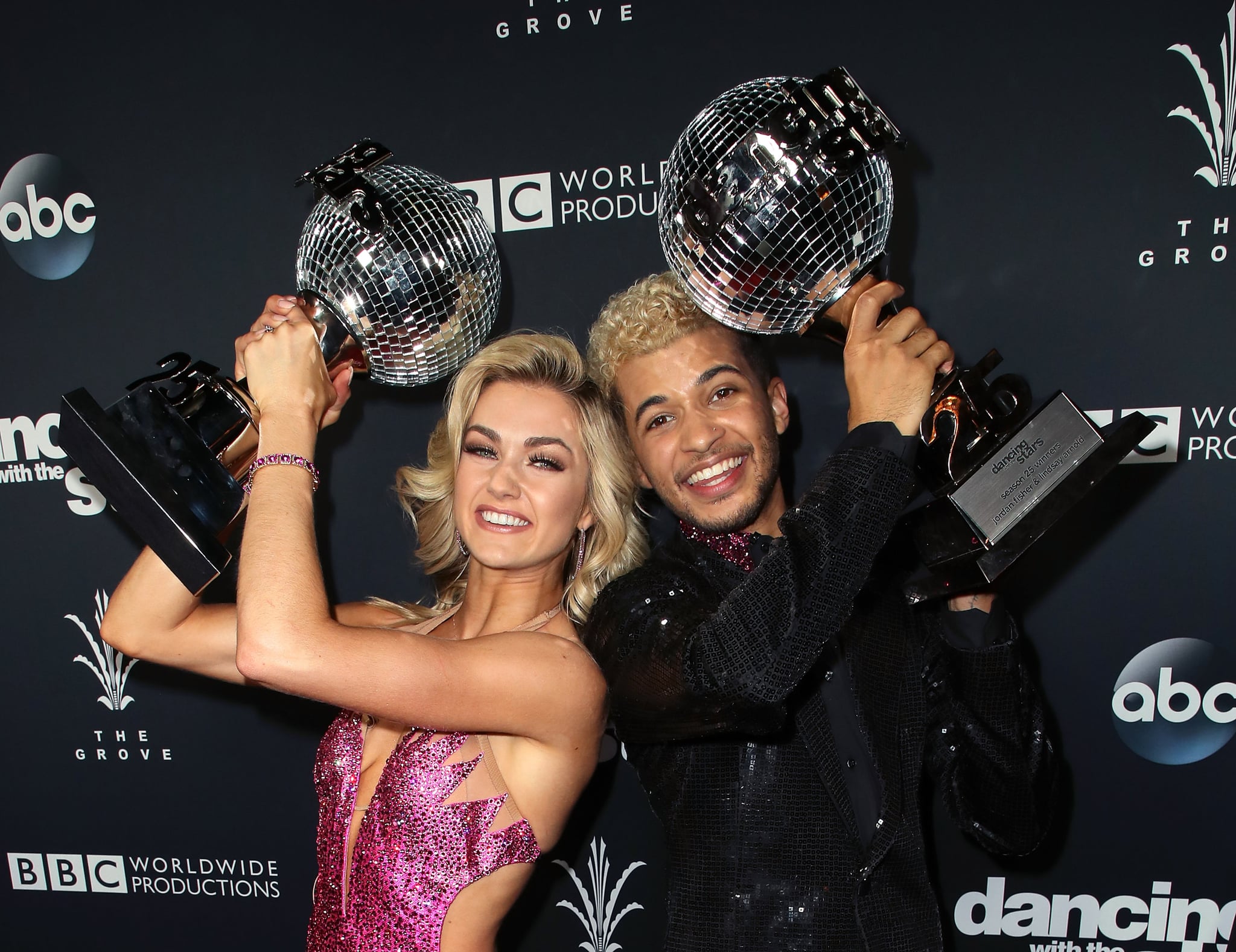 Jordan Fisher is a triple threat, and his appearance on Dancing With the Stars season 25 proves that. After singing and acting in films like Teen Beach Movie and Grease: Live, the 26-year-old showed off his smooth moves on the competition series. Not only did he wind up taking home the Mirrorball Trophy with his partner, Lindsay Arnold, but he also gained a family for life.
While promoting his new partnership with Verizon — for which he's helping explain what 5G Ultra Wideband really is in a four-part video series — Fisher reflected on his incredible appearance on the show. "The whole thing was so great," he told POPSUGAR. "I loved my experience on that show so much, I really did, and I will recommend it to anybody that ever gets approached by the show to be a part of it."
"You become part of a family, you really do, and it reigns true for the rest of your life."
He added that he made a lot of really great friends when he was on the show. "I loved my relationship that I built with Lindsay and still have. She became like a sister to me. I'm sure that you've heard the term "the Dancing with the Stars family" before. That is widely used, because it is very much the case. When you become a part of a collection of people that are fortunate enough to do that show, to work on that show, and to go on that journey and be a part of that process, you become part of a family, you really do, and it reigns true for the rest of your life."
Although he hasn't been able to check out the current season — which added Tyra Banks as the new host and Derek Hough as a new judge — he is keeping up with everything on social media. "I keep up on Twitter and Instagram and try to watch the dances. Of course, [I've] got friends that are [on the show], like Britt Stewart. [She's the] first Black pro on the show, [which is] just incredible. She and I go back like almost eight years now. We did Teen Beach Movie together. Her growth as a dancer, going from zero ballroom experience, being a part of that, then becoming a part of the troupe on the show in training and ballroom so heavily for the last handful of years, and now really being a professional ballroom dancer and being offered the opportunity to be a pro on the show, I love it. I love it so much. I have a lot of friends on the show and I'm really proud of everybody, so I'm excited to catch up."
Image Source: Getty / David Livingston