Joseph Quinn on a Happy Ending For Eddie Munson
Joseph Quinn Imagines a Different Ending For Eddie Munson: He'd "Live a Nice Life"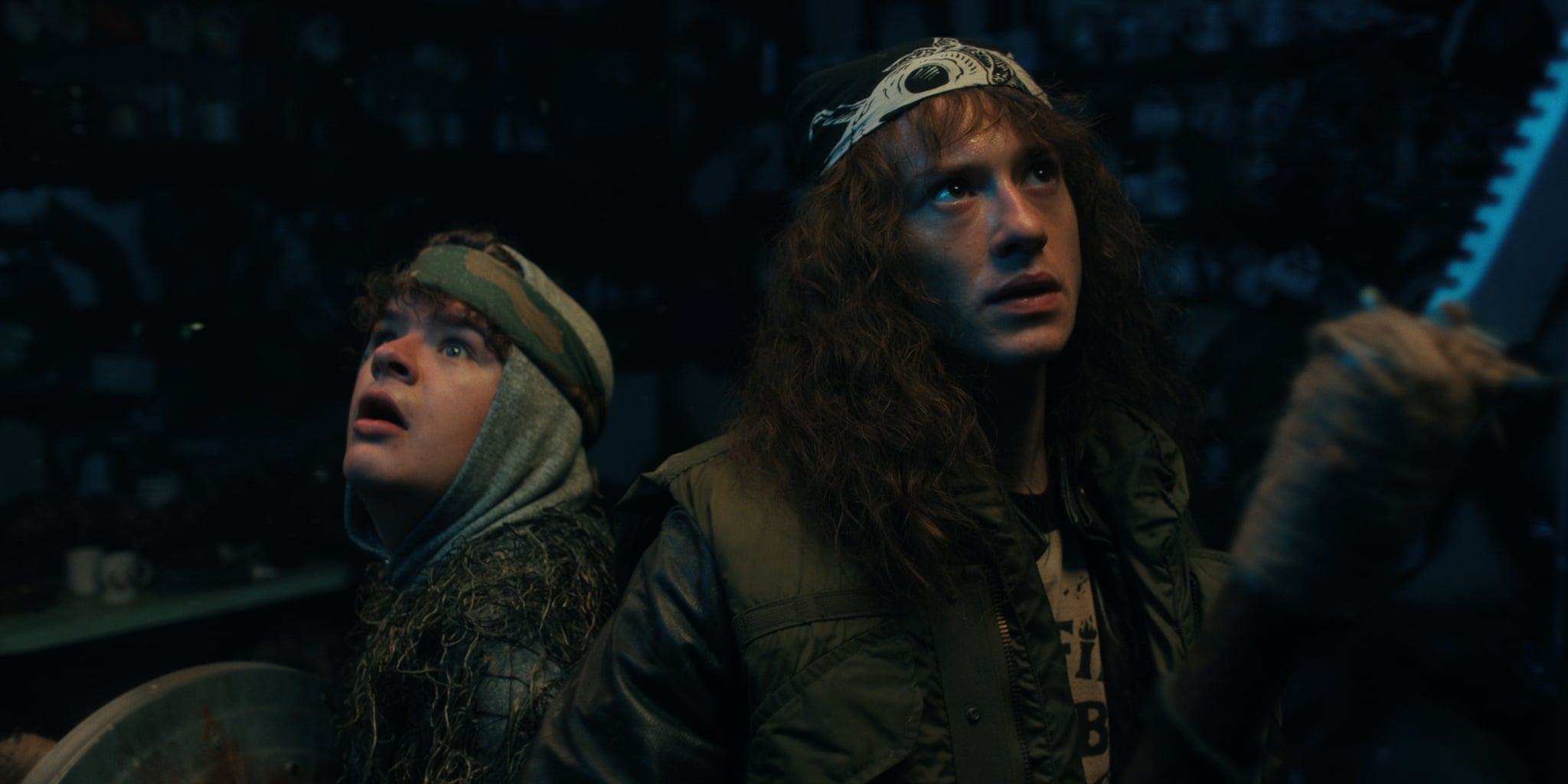 Joseph Quinn has some ideas for how his "Stranger Things" character Eddie Munson's story could have ended. In a new interview with 1883 Magazine, Quinn opened up about joining the hit Netflix show and the things he wishes could have happened for Eddie — if the beloved Hawkins high schooler hadn't died in the season four finale.
"Oh, it'd be lovely to see him graduate, wouldn't it? I'd love him to graduate and carry on with his life," the actor told 1883. "I think it would be great if he got to go on tour with Corroded Coffin. Maybe meet a nice girl, dress in better clothes. Live a nice life." Some have speculated that Eddie isn't really dead, but Quinn seems to believe the character is done for good.
Asked if he had any advice to give Eddie, the nugget Quinn would share is a little controversial. "Get a haircut," he said of what he'd tell his fictional counterpart, even though he knows fans love Eddie's long locks.
Quinn admitted that while his newfound fame has mostly been good, it's also been a lot to process. "The whole experience has been very overwhelming," he explained. "It's very touching to see people respond how they have to Eddie. I did not predict that."
"I did my first Comic Con recently," Quinn added. "It was a very wild experience. It's going around that I was mistreated by the staff, which is totally not true. I want to clear that up. They were very amazing. They made me feel very safe and looked after. We just weren't prepared for the number of people that turned up."
Quinn has been on a wild ride since the finale of "Stranger Things" aired on July 1. Earlier this month, Quinn made headlines when music superstar Doja Cat DMed his "Stranger Things" costar Noah Schnapp to find out if Quinn was single.
On July 25, Quinn made his first late-night appearance on "The Tonight Show Starring Jimmy Fallon." During the visit, Quinn showed off his accent prowess, performing Eddie's cafeteria monologue in multiple voices.