Kanye West Removes Kid Cudi From Upcoming Donda 2 Album
Trying to Keep Up With Kanye? Rapper Takes Aim at Kid Cudi, Pete Davidson, and Kim Kardashian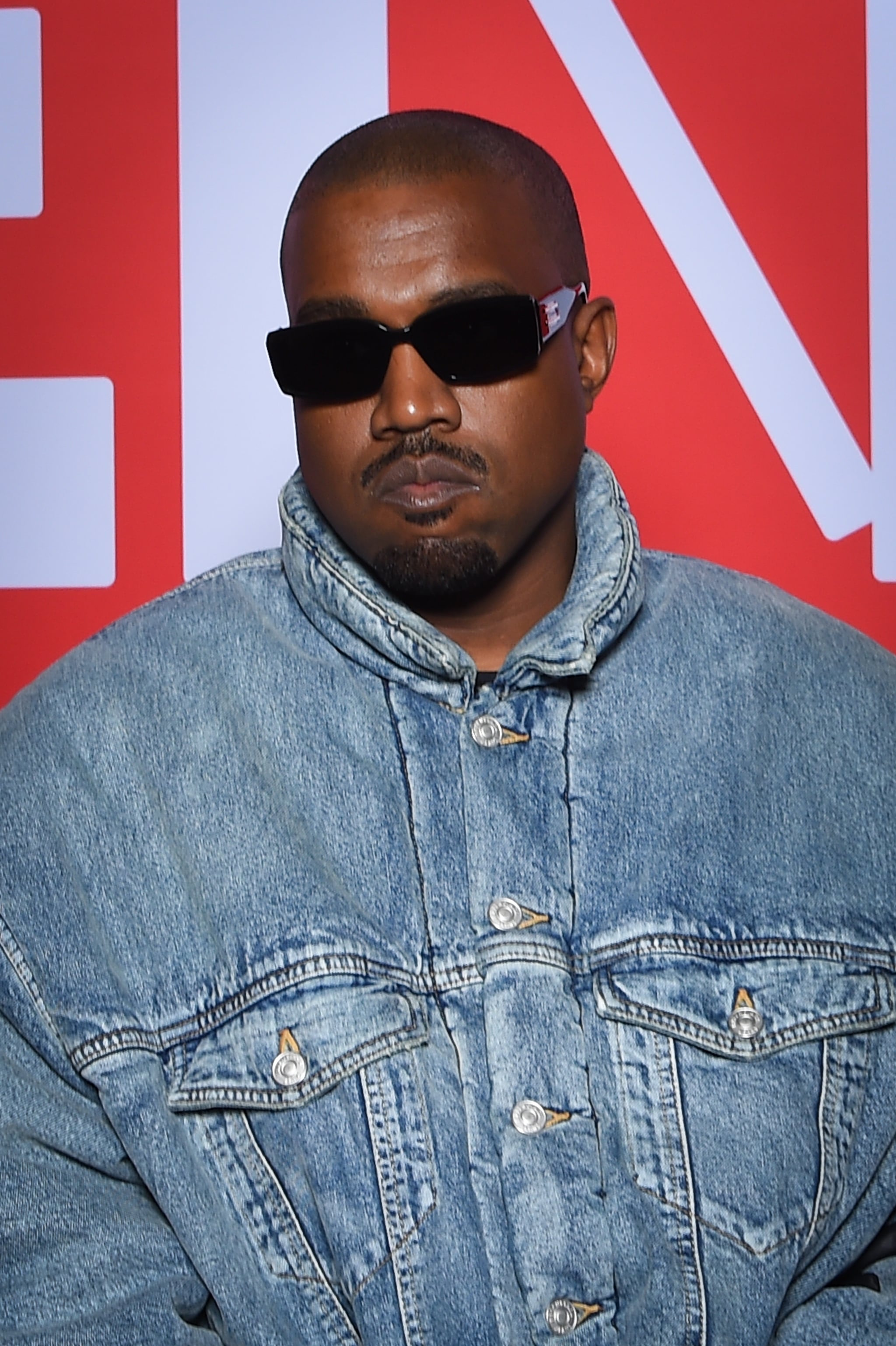 Kanye West is cutting his ties with former collaborator and fellow rapper Kid Cudi, who first signed with West's GOOD Music label over a decade ago. On Feb. 12, West shared in a handwritten note posted to Instagram that Kid Cudi will no longer appear on his upcoming "Donda 2" album. "Just so everyone knows Cudi will not be on Donda because he's friends with you-know-who," the 22-time Grammy winner wrote. "We all speak in Billie language now."
Kid Cudi's response? "Too bad I don't wanna be on ur album u f----- dinosaur hahaha 🤣 Everyone knows I've been the best thing about ur albums since I met u. Ima pray u for [sic] brother. ✌🏾" He added on Twitter: "We talked weeks ago about this. You're whack for flipping the script and posting this lie just for a look on the internet. You ain't no friend. BYE."
West's now-deleted Instagram post seems to reference Pete Davidson, who's dating his estranged wife, Kim Kardashian. On top of that, Cudi and Davidson have been good friends ever since 2014. The "Saturday Night Live" comedian credits Cudi's debut album, "Man on the Moon: The End of Day," with saving his life. "I would have killed myself if I didn't have Kid Cudi," Davidson said on "The Breakfast Club" in 2016.
In January, the 44-year-old rapper dissed Davidson in his track titled "Eazy" before taking yet another aim at the 28-year-old "SNL" star in his latest track, "City of Gods." "This afternoon, a hundred goons pullin' up to SNL / When I pull up, it's dead on arrival / They act like they love you, they don't even like you / They throw a party, won't even invite you," he raps.
Hours after announcing Cudi's removal from his upcoming "Donda 2" album, West uploaded a photoshopped image of Marvel's original poster for "Captain America: Civil War." On one side is West and his girlfriend, Julia Fox, Drake, Travis Scott, and Future. Davidson, Kardashian, Cudi, Billie Eilish, and Taylor Swift appear on the other side. "THE INTERNET HAS STILL NOT FOUND A DECENT PICTURE OF SKETE," West captioned the meme. By Sunday morning, nearly everything was deleted from his account except for a collage of his four children with Kardashian. "GOD PLEASE BRING OUR FAMILY BACK TOGETHER," the caption read.
As of Sunday afternoon, West posted an image to Instagram of Kardashian and Davidson holding hands before deleting it. "LOOK AT THIS D*CKHEAD I WONDER IF INSTAGRAM GONNA SHUT DOWN MY PAGE FOR DISSING HILARY CLINTON'S EX BOYFRIEND."