Kate Hudson, Matthew McConaughey Reunite on Instagram Live
Kate Hudson and Matthew McConaughey Reunite and Reflect on Their Kissing Chemistry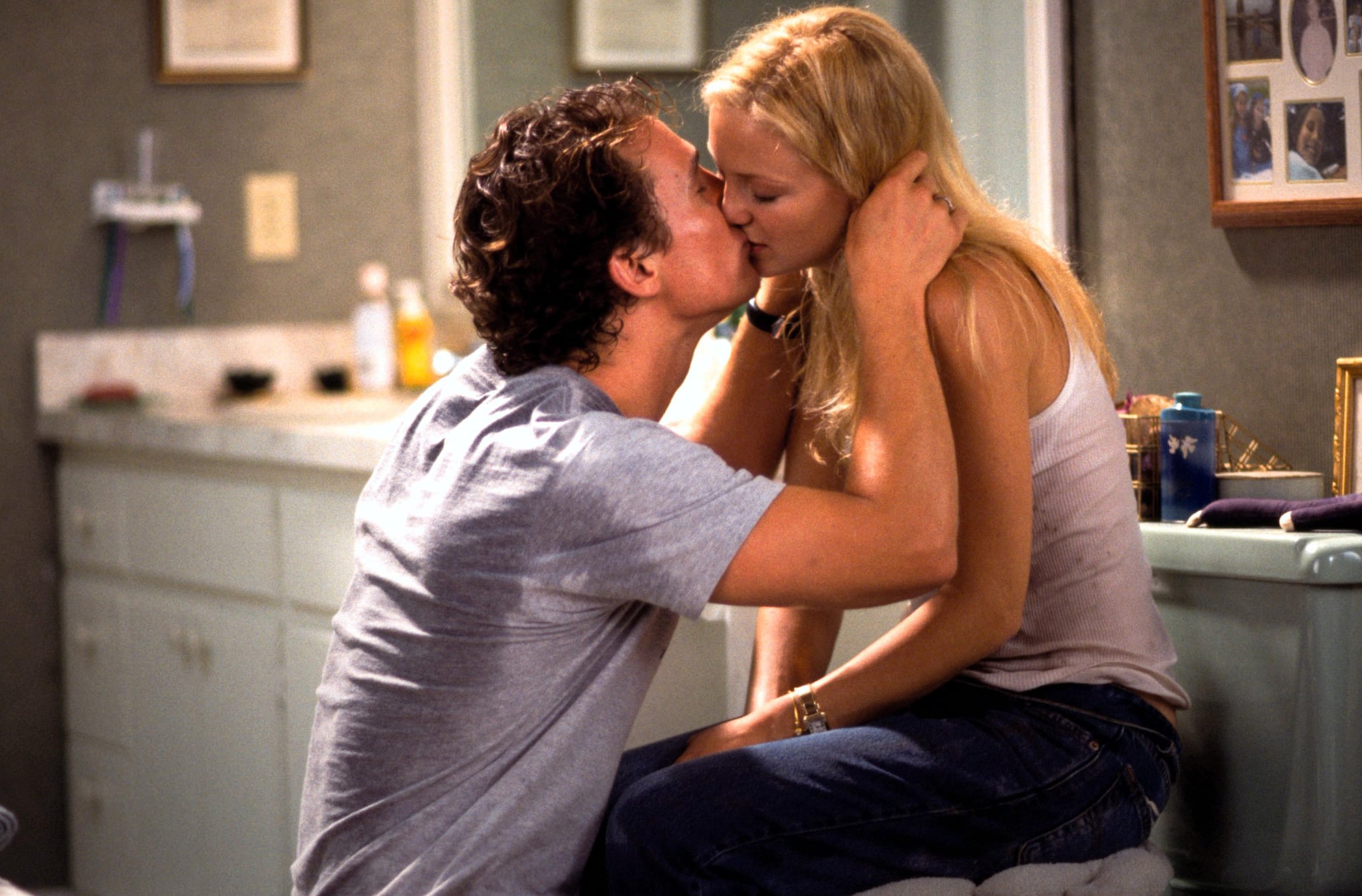 Image Source: Everett Collection
"How to Lose a Guy in 10 Days" is officially 20 years old, so Kate Hudson and Matthew McConaughey celebrated together. The costars reunited in an Instagram Live on Feb. 6 to answer fan questions, share their thoughts on the romcom's legacy, and discuss their kissing chemistry. Addressing fans asking about what it was like to kiss her two-time costar, Hudson said, "My whole thing is, we're always in weird environments." She added, "There was only one time when we kissed that was so nice and gentle: in the bathroom," referencing one of the movie's pivotal scenes.
"It was always a very nice kiss."
"Everything else has not been climate controlled," McConaughey said through laughter. (The two actors also appeared together in 2008's "Fool's Gold," which filmed in Australia.) "Everything else is like, swim up to the top, the sharks almost ate you, you just fell from a plane from 300 feet, tread water, [and] before you catch your breath . . . kiss," he said. "And it's backlit. It's magic hour, you have 30 seconds to get this shot." Hudson added, "Or you're at the Brooklyn Bridge, and you're yelling across it, and the wind is blowing right in your face."
Despite the unique conditions, Hudson went on to say that onscreen kissing is just part of the job. "It's professional. We're actually trying to create something that evokes something in a certain way that might not exactly be the way you would necessarily do it in real life-ish," she said.
Still, Hudson couldn't deny the chemistry she shared with her former costar. "In respect to our now partners, we do kiss nicely," she admitted during the livestream. "I would have to agree with you," McConaughey said. As Hudson put it, even all these years later, "It was always a very nice kiss."