Kristin Chenoweth Celebrates the Joys of Authentic Healing in "I'm No Philosopher, But I Got Thoughts"
Every editorial product is independently selected by our editors. If you buy something through our links, we may earn commission.
It seems almost everyone has found themselves on some form of a healing journey in 2023. While wellness and self-care have always been important, sometimes it also feels a little overwhelming. Why does taking care of ourselves feel like such a heavy topic? I speak for myself when I say: entertaining my inner child as much as possible is one of my favorite parts of healing, so I was over the moon to read Kristin Chenoweth's "I'm No Philosopher, But I Got Thoughts" ($17).
From the book's hot-pink cover to the 200-page collection of "mini-meditations for saints, sinners, and the rest of us," this book gave me a new perspective on faith, rage, and what it means to heal in your own way, with a lot of laughing required.
Following a foreword written by Ariana Grande, who's taking on the role of Glinda the Good Witch in the upcoming film adaptation of the musical "Wicked" (a role Chenoweth originated on Broadway), Chenoweth uses personal anecdotes to begin each of the book's 16 chapters. Each section reads like an intimate phone call with a friend, with Chenoweth sharing her thoughts on a mix of topics from living with chronic pain to handling loss, anxiety, and closure.
Similar to her 2009 debut memoir, "A Little Bit Wicked: Life, Love, and Faith in Stages," Chenoweth wraps these relatable stories with Southern charm and theater analogies. The graphics-led book hosts a series of interactive pages for self-reflection (including writing yourself a love letter) and breathwork exercises for meditation alongside words from poet Rupi Kaur, prayers, and quirky lists on a variety of things that we all probably think of. One of my favorites was her "Partial List of Things I Totally Believe In" (which includes the Wright brothers being time travelers, and I am totally in agreement with). Chenoweth continues to center her Christian faith and Oklahoma roots, finding a slew of Bible scriptures to fit all situations (and a perfect Southern idiom to match).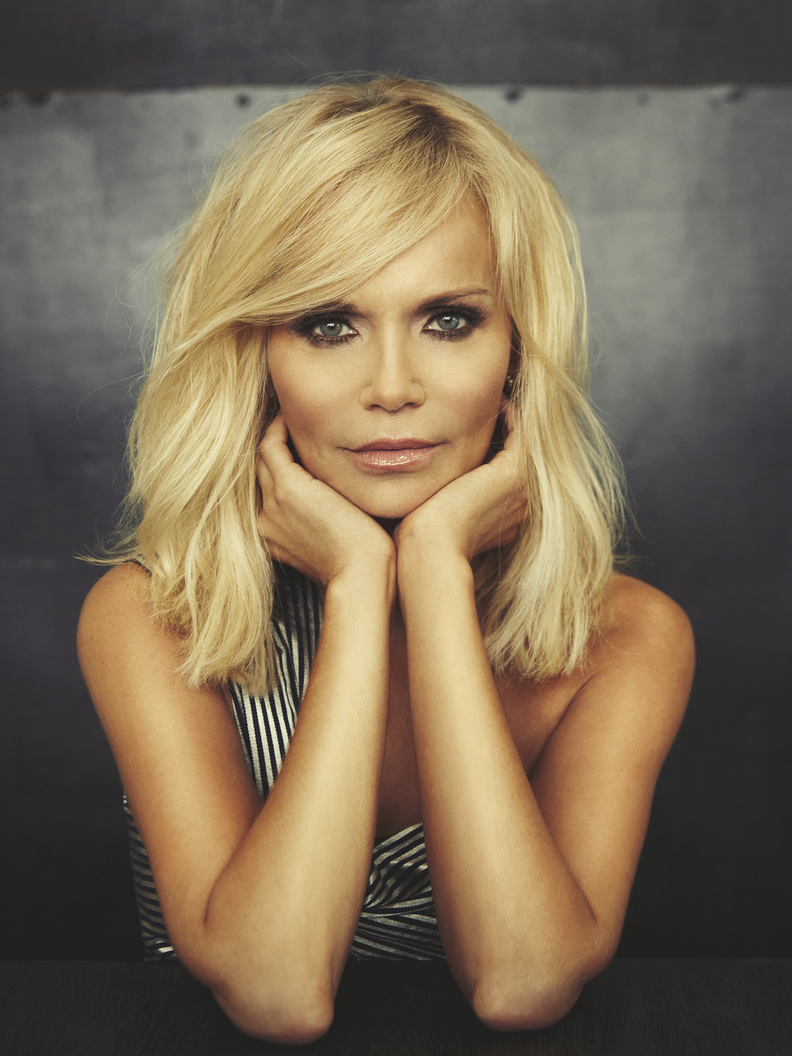 Image Source: John Russo
Not knowing what was coming on each page kept the reading exciting and unpredictable: similar to how one could describe any self-care journey. "I'm No Philosopher" reminds readers that the healing path is twisty, windy, and completely unique to each person.
In the chapter titled "Thoughts on Disruption," Chenoweth goes into detail about the aftermath of an injury she sustained on the set of "The Good Wife" when a lighting fixture hit her in the face and knocked her onto a street curb, resulting in a seven-inch skull fracture and fractures in her face, teeth, and ribs. And while the incident sounds downright terrifying, Chenoweth managed to not only turn the situation into a funny lesson on having a good weave (hers held her skin together, saving her life), but it also led her to a deeper internal reflection on the relationship between rage and forgiveness. She writes, "Honoring our anger is a necessary first step to forgiveness . . . Rage doesn't have to be a bully; rage can be a teacher and a tour guide."
Chenoweth's commentary on social media and show business received rightful head nods of agreement, but it was her thoughts about her biological mother that caused an audible gasp and made me clutch my chest to catch my breath. Chenoweth, who was adopted, explains in the book why she declined an offer from "The Oprah Winfrey Show" to find the woman who gave birth to her before ultimately connecting with her herself, writing, "I never wanted to ask my bio mom, 'Why didn't you keep me?' I wanted to ask her, 'Where did you find the strength to let me go?' Whoever this woman was, she went through the pain and effort of bringing me into the world, and then she has the humility and grace to recognize that I belonged to someone else."
"I'm No Philosopher, But I Got Thoughts: Mini-Meditations For Saints, Sinners, and the Rest of Us" by Kristin Chenoweth is in bookstores now.