Lightyear: Is It an Origin Story?
Is "Lightyear" an Origin Story? Chris Evans Breaks It Down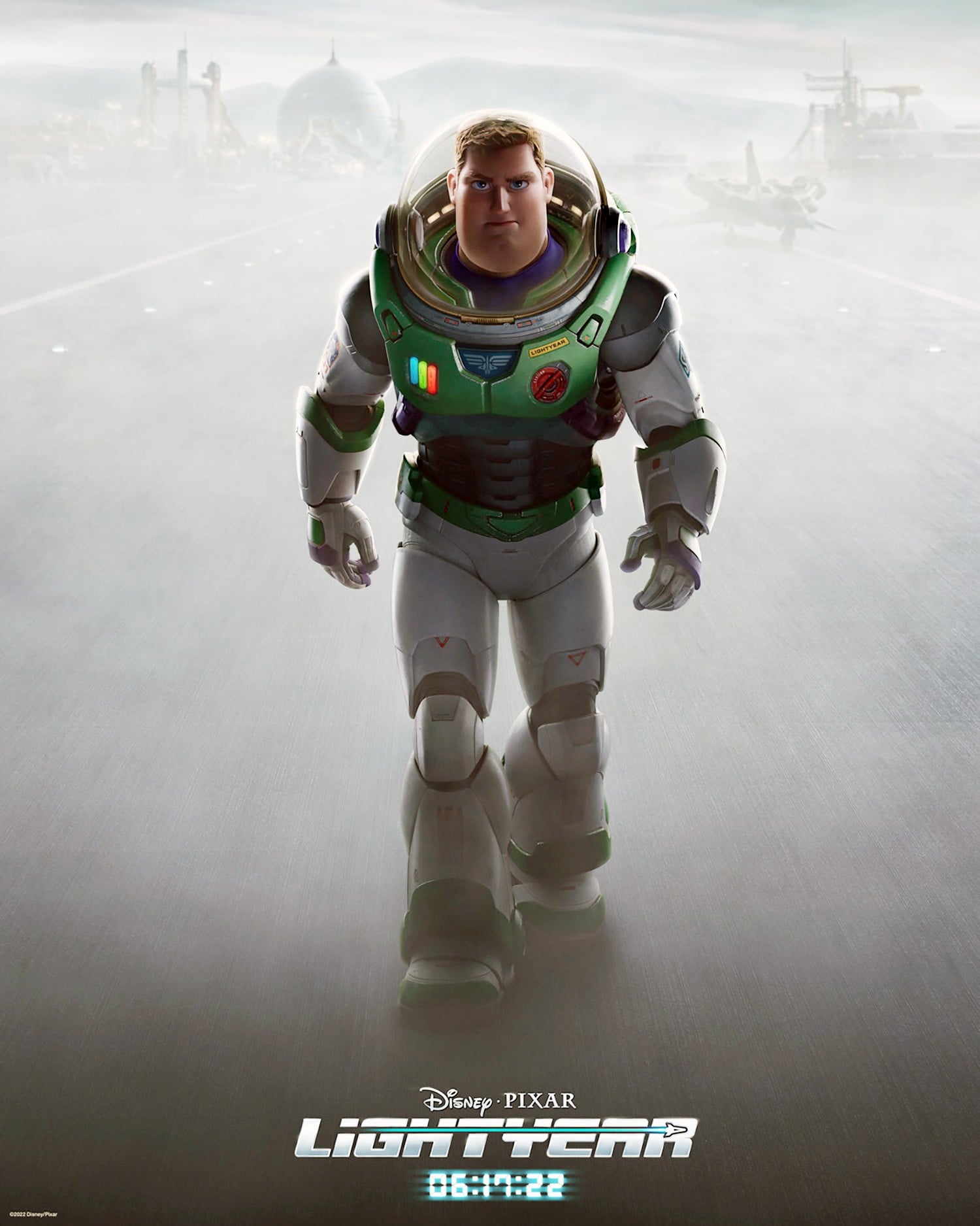 Image Source: Everett Collection
Can you believe the first Toy Story movie was released nearly three decades ago in 1995? Many of us watched the films growing up, and the franchise is still going strong today. The newest movie from the franchise is a spinoff about Buzz Lightyear that's set to hit theaters this summer.
The first teaser for "Lightyear" arrived on Oct. 27, 2021, and while fans were blown away by the beautiful animation, the most talked-about detail was Chris Evans voicing the space cadet — a role originated by Tim Allen. The Avengers star addressed the change on social media, where he revealed he would be portraying a new version of Buzz Lightyear.
Since he's not the same space ranger we know and love, you might be wondering if "Lightyear" is an origin story. It turns out that Evans was just as confused when he was approached with the idea of voicing Buzz Lightyear. In a December Instagram post, the "Captain America" star wrote that "no one could ever touch [Allen's] performance," and that he initially wasn't sure how he could fit into the Toy Story universe. "I needed to know how this character was different and why this story was worth telling," he added.
Per his post, Evans "didn't stop smiling" through the entire pitch. "Everyone can rest easy. And get very excited," he reassured fans. "Trust me when I say that they REALLY know what they're doing over there. This one is gonna be special, and it doesn't step on a single thing."
After sharing the "Lightyear" trailer on Twitter, Evans clarified that he won't be playing the same character as Allen. "Just to be clear, this isn't Buzz Lightyear the toy," he tweeted. "This is the origin story of the human Buzz Lightyear that the toy is based on." Shortly afterward, Pixar tweeted that Evans will be voicing "the original Buzz Lightyear."
A Feb. 8 trailer for "Lightyear" confirmed that the film would tell the origin story of the actual Buzz Lightyear, who starts out as a young test pilot and eventually becomes the iconic Space Ranger. So if you're a Toy Story fan, you won't want to miss "Lightyear" when it flies into theaters on June 17.