Lightyear: Who Is the Villain?
The Villain in "Lightyear" Is Another Familiar Character From Toy Story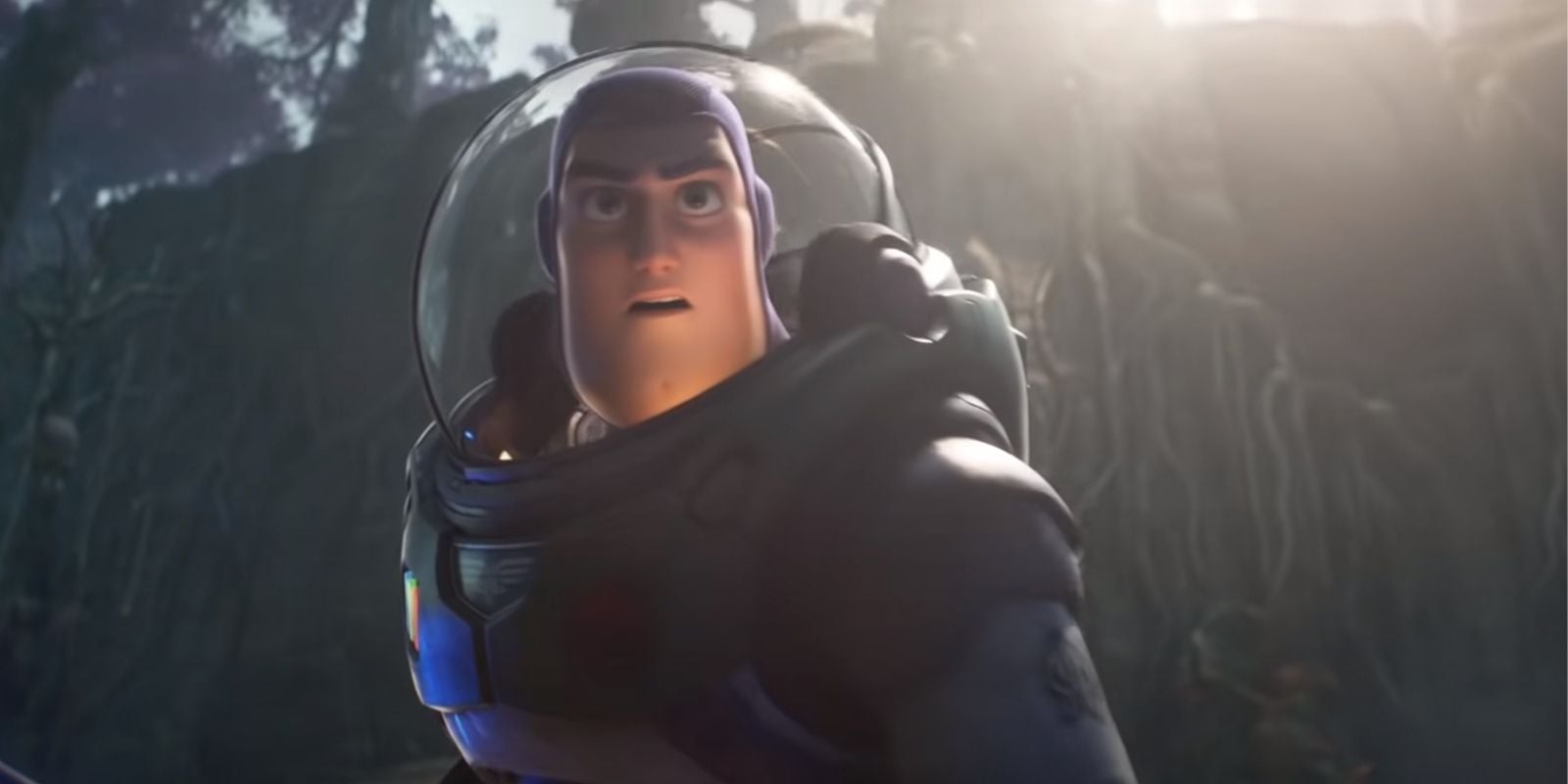 Pixar's "Lightyear" is one of the most highly anticipated movies of 2022, and its latest trailer, released April 21, has only intensified our excitement. A spinoff of the Toy Story franchise, the Chris Evans-led animated movie will lay out the origin story of the titular Buzz Lightyear, the human space ranger who inspired the valorous action figure. It remains to be seen who will be the lead antagonist Buzz combats as we delve into his standalone story. While the teaser unveiled some of the broad plot points, it steered clear of explicitly revealing the main villain of "Lightyear." However, based on the past iterations of Buzz Lightyear, coupled with producer Galyn Susman's recent comments on the movie, we have an idea of who Buzz will be going up against in the movie: Emperor Zurg.

Who Is Emperor Zurg in the Toy Story Franchise?
Emperor Zurg, known as Zurg, has long been Buzz's archenemy. The notorious foe was first seen in 1999's "Toy Story 2" and made appearances in subsequent Toy Story projects, including "Toy Story 3," "Buzz Lightyear of Star Command: The Adventure Begins," and the popular Disney series "Buzz Lightyear of Star Command." With his purple ensemble and glowing red eyes, Zurg has been a constant menace in the franchise, plotting against humanity and presenting a strenuous challenge to Buzz as he sprints to defuse his evil schemes.
Is Emperor Zurg the Villain in Pixar's "Lightyear"?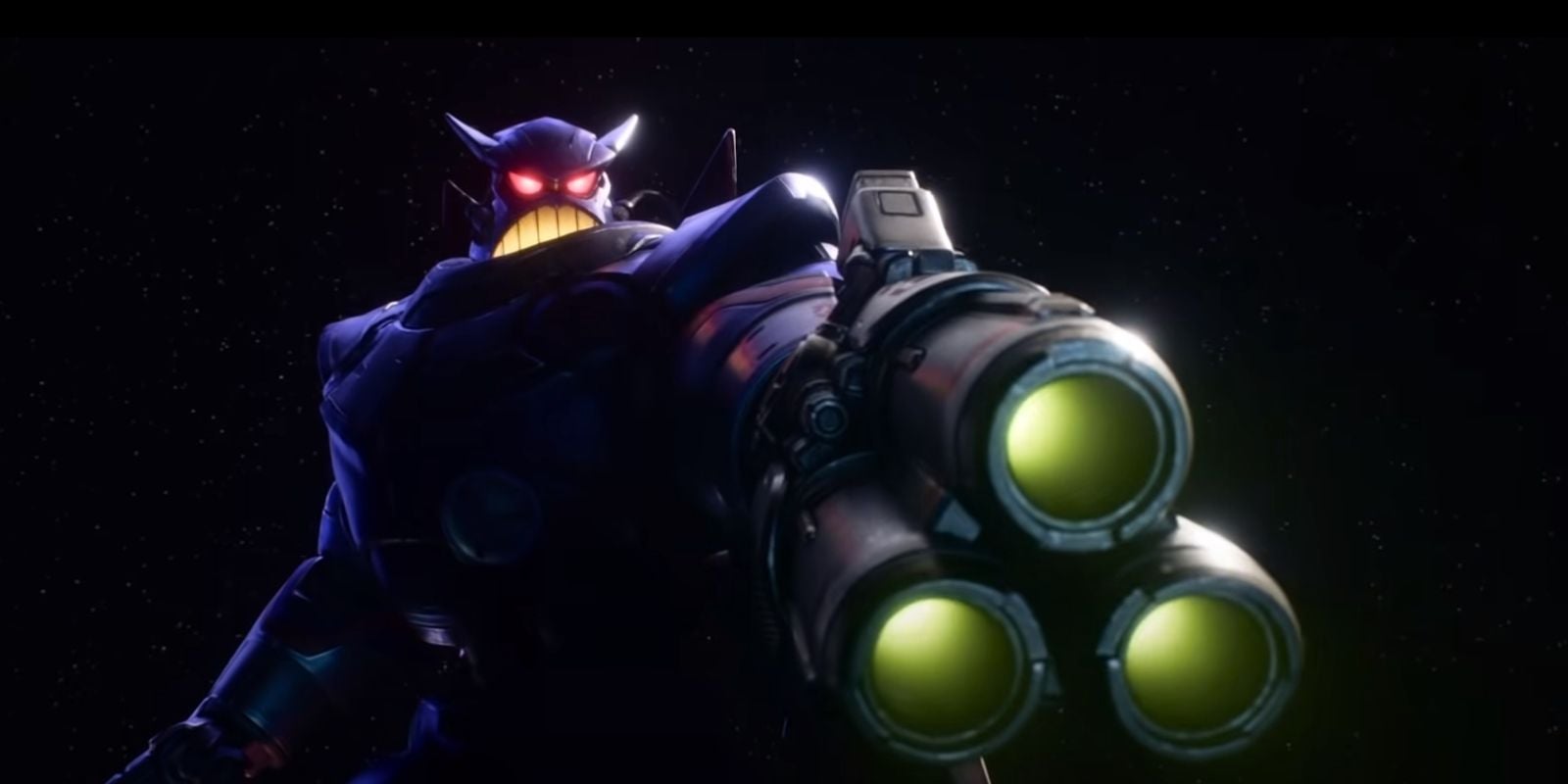 We can see an antagonist in the trailer who bears a striking resemblance to Zurg from previous Toy Story projects. At one point, he smashes a control panel and then appears to tower over Buzz, hinting that Zurg will grace the screen in "Lightyear."
When the subject of Zurg came up during an April interview with Collider, Angus MacLane, director of the action sci-fi project, said that he isn't at liberty to discuss Zurg's purpose in the upcoming release. Susman chimed in, confirming Zurg's appearance in the movie and saying, "You don't want us to spoil it for you. He's angry about something, sure. He has a purpose. He has a mission."
While details are being kept under wraps, it's safe to assume that the ominous antagonist will play an integral part in "Lightyear." We might even get the story on how he started down his evil path.
Are There Any Other Villains in Pixar's "Lightyear"?
"Lightyear" will focus on an intergalactic mission gone awry, which leads Buzz to travel more than 62 years into the future. As the astronaut struggles to find his way back, he can be seen in the trailer facing an army of robots, as well as alien creatures. Maybe Zurg is the big bad of "Lightyear," or maybe there's another antagonist he's working with or ruling over. As we approach the movie's release date, we might get new teasers that shine a light on Buzz's nemeses in the movie. Otherwise, we'll just have to wait to see who Buzz will contend with when "Lightyear" arrives in theaters on June 17.
Image Source: YouTube user Pixar