Love Is Blind Season 3 Finale and Reunion Trailer
The "Love Is Blind" Season 3 Couples Question Whether Love Is Enough in the Finale Trailer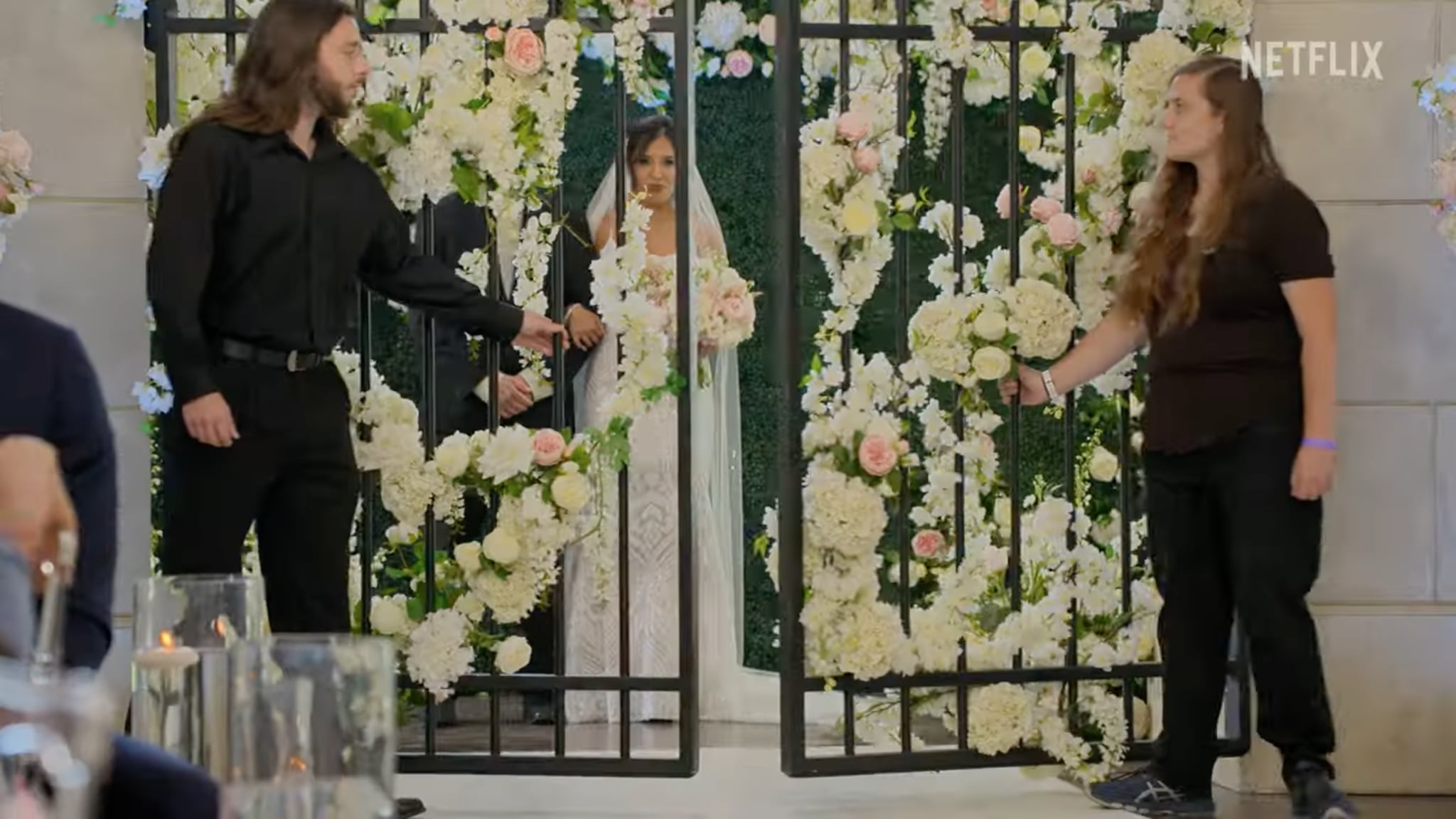 Image Source: Netflix
Just seven months after "Love Is Blind" returned for another round of mystery dating, the hit reality-TV series returned to introduce us to a new group of singles looking for love. On Sept. 14, Netflix released the first look at season three, which takes place in Dallas, and followed it up with a full trailer on Oct. 6.
Season three officially debuted on Oct. 19, and now everything will all come to a close when the finale and reunion airs on Nov. 9. On Nov. 4, the streamer released a trailer for the upcoming final episode, and the couples are questioning whether love is actually enough for marriage. "Do you believe love is enough for marriage?" Matt asks Colleen, to which she responds, "No." Meanwhile, Zanab says in a voiceover, "I don't know how I'm going to feel until I'm standing at the end of that aisle."
"Love Is Blind" exploded onto the reality-TV scene when it premiered in early 2020, as the show's unique premise — singles "meeting" while isolated in pods and not being able to see each other's faces — brought in all the buzz. After the way things went down in season two, we're already antsy about what to expect for season three. But Netflix must've sensed the craze behind "Love Is Blind," because on March 24, the streamer renewed the series for seasons four and five!
Prior to the series's renewal news, Brandon Riegg, Netflix's vice president of nonfiction series and comedy specials, issued a statement about the show's massive success. "It's been incredible to see Netflix members everywhere respond to the raw, authentic stories of real people and real stakes," he said after the series was renewed for season two. "We pride ourselves on creating a favorite show for any taste, and we're thrilled fans embraced all of these series with such enthusiasm and shared passion. We look forward to sparking more joy for our members."
Season three of "Love Is Blind" was filmed right after season two, so the new cast didn't have much experience with the social experiment — meaning they didn't see Deepti's "I'm choosing myself" moment/breakup with Shake or Shayne and Natalie's complicated relationship in season two prior to filming.
Even though "Love Is Blind" already has its next seasons queued up, the Netflix series is likely to keep going as long as there's continued interest. "I want to see a season 2 or a season 12," Coleen told OprahMag.com. "Don't you?" Coelen said he'd be "100 percent" on board for "season 15 and season 20," as a matter of fact.
Read ahead for everything else we know about "Love Is Blind" season three.
"Love Is Blind" Season 3 Finale and Reunion Trailer
"Love Is Blind" Season 3 Finale and Reunion Date
The "Love Is Blind" finale and reunion airs on Netflix on Nov. 9.
"Love Is Blind" Season 3 Trailer
"Love Is Blind" Season 3 Teaser