Lovecraft Country Season 1 Episode 5 Explained
Lovecraft Country Just Got Weird(er) — Let's Talk Through All the New Mysteries
Watch out! This post contains spoilers.
Lovecraft Country left the adventure territory of the fourth episode, "A History of Violence," behind in favor of the horror it does well with its fifth episode, "Strange Case." William finally makes good on his promise to change Ruby's life, although it's a lot more gruesome than anyone could have expected. While Ruby is dealing with her own magical issues, Atticus and Leti learn the fate of Titus's pages and Yahima, leaving Montrose to face his own demons.
Just when I think I've figured Lovecraft Country out, it flips the script and leaves me wanting more. If you're like me and need a debrief of what just happened, keep reading for an explanation of Lovecraft Country's fifth episode.
What Is the Potion William Gives Ruby?
Ruby awakens in the body of a white woman, specifically, the body of Dell, whom we encountered working at the Braithwhite manor. After being taken by a couple of cops back to William's home, she gruesomely transforms into her regular self. This is the result of the potion, which doesn't have a name, that mimics metamorphosis. Similar to the Polyjuice Potion in Harry Potter, the user has to continue drinking the potion or else they will change back. Unlike Polyjuice, however, when Ruby's potion wears off while she's still "Hillary Davenport," she essentially sheds her skin like a butterfly sheds its cocoon.
Is Christina Braithwhite Actually William?
There's a reason we've never seen William and Christina in the same place. While we were led to believe he is her henchman (and possible lover), in actuality Christina and William are one and the same. Christina has been using the same potion "William" gives Ruby in the hopes that she can take over the lodge that is rightfully hers from Captain Lancaster. With the potion, Christina is able to be herself "uninterrupted," however it's still to be seen if Christina sees her true form as William, Christina, or something else entirely. After all, William does have that demonic branding on his chest.
Is Christina/William in Love With Ruby?
It is easy to write off William/Christina's relationship with Ruby as the means to an end. Ruby is Leti's half-sister and can access the Winthrop house while Christina can't. There are glimpses of Christina/William's feelings for Ruby sprinkled throughout the episode, with William telling Ruby seeing her was the first time he "felt magic when there was none" and Christina asking Ruby if she actually cares for William outside of what he can give her. Now that Ruby knows Christina/William's secret, it'll be interesting to see what route their relationship takes.
Is Christina a Follower of Hiram Epstein?
Since Christina is not the son Samuel Braithwhite wished for, perhaps she goes to Chicago in search of Hiram, as Horatio's sect was an "unofficial" branch of the Sons of Adam. William tells Ruby that Hiram was able to create magical doorways and was instrumental in the application of his metamorphosis beliefs. Now that we know Christina and William are the same person, it makes sense that Christina would be interested in these radical believers.
Is Captain Lancaster an Experiment of Hiram Epstein?
In "Holy Ghost," Captain Lancaster lets slip the truth about Leti's house, and with it, the implication that he supplied Hiram with Black people for his experiments. When Lancaster takes off his shirt, while Ruby is hiding in the closet with his prisoner, we can see jagged outlines where his body is stitched together. This suggests that Lancaster was a successful Frankenstein experiment, with Hiram being able to transfer Lancaster's head and arms to a Black man's torso.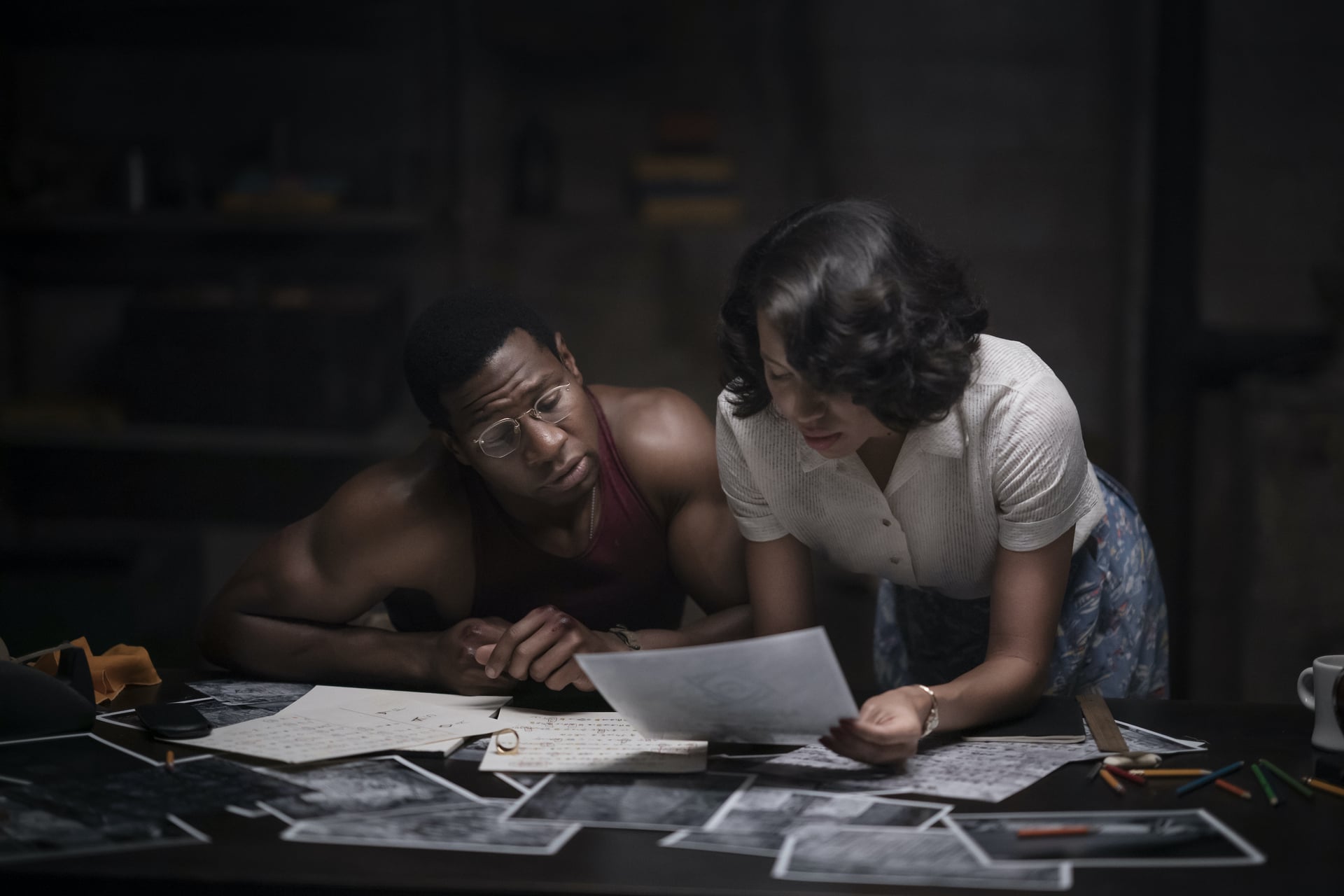 Who Is in Captain Lancaster's Closet?
He's a thief whom Lancaster and his cronies have been interrogating in order discover the location of the "loot he stole." Much like Lancaster, he seems to be a Frankenstein experiment, covered in jagged stitch marks and still bleeding. Lancaster also says, "The dead always do," when the others ask if the prisoner has talked yet. Something tells me we've only scratched the surface of the horrific sh*t Lancaster and his fellow members are up to. Christina has Ruby place a charm/spell in Lancaster's office, so hopefully it's the beginning of the end for him.
Who Is Montrose's Lover?
Montrose is struggling with trying to protect Atticus and accepting himself for who he is. He finds solace in Sammy, crumbling into the bar owner's embrace with tears after he arrives for a tryst. When Sammy invites Montrose out with his fellow drag queens, Montrose finally starts to thrive. The music plays as Montrose takes Sammy in his arms and gives the performer a kiss in public.
Who Is on the Phone With Atticus?
This is the number for the woman he left in South Korea, whom he calls during the first episode. Atticus is shaking as he waits for her to pick up before asking, "How did you know?" This is likely in reference to her saying that he shouldn't have gone home in the first place. He also asks, "Well are you?" This potentially hints that she might have ties to the Sons of Adam or another form of magic. She tells him, "Now do you believe me?" From the look on his face, he will believe anything she tells him from here on out.
What Do the Letters D-I-E mean?
Atticus spends most of the episode trying to decode the language of Adam from the word protection and the initials in his name. He says his initials phonetically, which out loud, sounds like a callback to what the Martian princess from the first episode tells him. He comes to the conclusion it actually means "D-I-E," which does not bode well for our hero. Perhaps this configuration of letters also caused Samuel's ritual to fail.