7 Theories on How the Second Half of Lucifer's Fifth Season Could Be Hell on Earth
Netflix has only dropped the first half of Lucifer's fifth season, but fans are already full of questions. The first eight episodes dropped on Aug. 21, and ended things with a spectacularly devilish cliffhanger that makes us wonder where things are headed when part two drops. We don't have a date for the release of part two yet, but that doesn't mean we can't go over what we know and how we think it'll all go down once the Devil and his wayward gang return! Keep reading for some of our favorite theories on what surprises are in store when Lucifer's season five officially ends.
01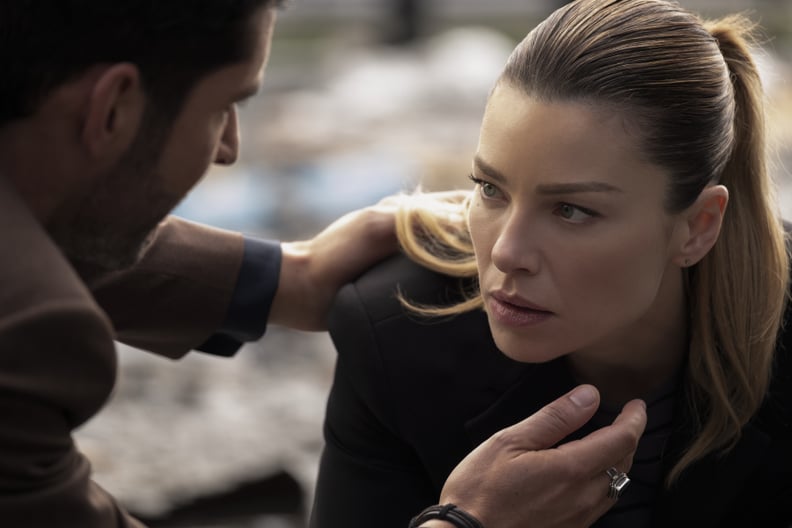 Is Lucifer's Love For Chloe Messing With His Powers?
We all know that Lucifer became suspicious of Chloe's uniqueness when she proved invulnerable to his mojo, and, as we've come to learn, her presence also causes him to lose his invincibility. This is a side effect of Lucifer's feelings for Chloe: his love for her lowers his defenses and makes him vulnerable, leaving him physically able to be hurt. But in part one of season five, there's a lot of mojo swapping and losing powers going around.
Lucifer's invincibility returns in the final episode, allowing him to survive being shot unscathed, even when he's with Chloe. It could signal that he doesn't feel as vulnerable around the detective anymore, but it's more likely that as his relationship with Chloe solidifies, Lucifer feels less weak and uncertain. But Lucifer's powers always seem to suffer some sort of setback — will he only be invulnerable around Chloe now, or will he lose it now that his father is back in the picture?
02
Will Ella Learn Lucifer Is Really the Devil?
At this point in the series, Ella is the only member of the squad who doesn't know that Lucifer and Amenadiel are angels and Maze is a demon. Since Dan joined the knowledge train in the first half of season five, it's only right that Ella learns the truth in part two! Plus, with God hanging around on Earth now, it'd be the perfect time for her to get a pep talk from the man she regards with the utmost respect — especially after having her serial killer ex-boyfriend tell her that he sees a "darkness" within Ella. She's no doubt still shaken by the encounter, so a conversation with God would help her come to terms with her inner turmoil.
03
Is Baby Charlie a Mortal or Half Angel?
Amenadiel and Linda's baby boy has been through a lot in a short period, but now he's dealing with some identity issues that he's not even old enough to understand. In the finale of season five's part one, Charlie gets sick with a common cold like a human child and when his father freaks out, he gets frozen in time like every other human. According to Michael, this is an obvious sign that Charlie is a mortal, which means he doesn't have the lack of vulnerabilities that his father's side of the family benefits from. Understandably, Amenadiel is distressed at the idea that his son has none of the safety rails he would have as a half-celestial, and Michael uses that fear to manipulate his brother.
But, if we remember Amenadiel's experience in season four, this doesn't quite track. The angel was visited by his sister Ramiel who sensed the presence of a new celestial, which means that Charlie was able to ping her angel alert — so the baby is definitely packing some grace like his daddy. Lucifer suggests that Michael is lying to Amenadiel and made Charlie sick himself, which is also a fair assumption. After all, how did Michael even know Charlie was sick and to find Amenadiel in the hospital? My theory is that Charlie is half-angel, but isn't completely immune to human ailments. He's not fully an angel and he's just a baby, after all, it's not like he'll get the full benefits of all that glory.
04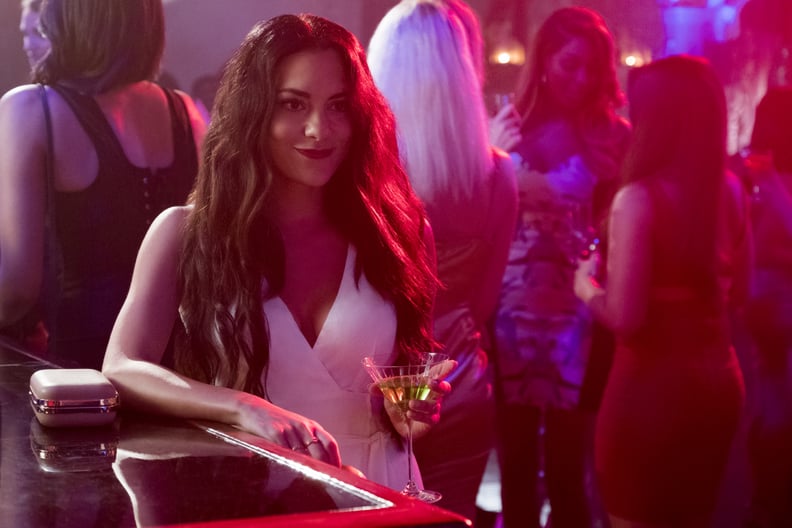 Will Eve Come Back?
The first woman left to find herself in season four, but we haven't seen neither hide nor hair of her since! Maze still seems to be caught up in Eve's memory (though, they only knew each other for like a week), so there's bound to be something left there to explore. Even if nothing happens between them, Eve has sorely been missed! She was a fun addition to the story in season four and could do well with more fleshing out. The real question is if Eve does return, what will she bring back with her — chaos or peace?
05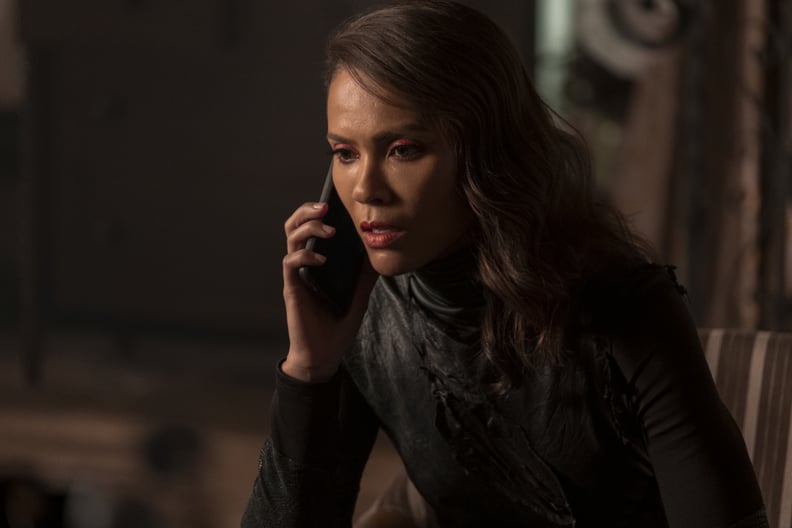 Will Maze Gain a Soul?
Mazikeen has been on a very emotional journey throughout these four and a half seasons, and her most recent obstacle has been her feeling of inadequacy because she lacks a soul. She teams up with Michael to procure one, but neither one has explained how exactly that will go down. Both Lucifer and Amenadiel have said that it's never been done before, though the latter is more open to the possibility of Maze being the first demon to accomplish the impossible.
My big theory is that Maze already has a soul, but isn't able to tell. It's easy to see that she's unlike other demons. Her time on Earth has changed her remarkably, even if the big plots of the season tend to regress her growth. I wouldn't be surprised if God reveals that Maze has gained a soul purely through her journey to love others (Trixie and Linda, specifically) and wanting to make a life for herself.
I also hope that discovering her soul will help her find her way back into the arms of that hunky Ben Rivers (Chris McKenna).
06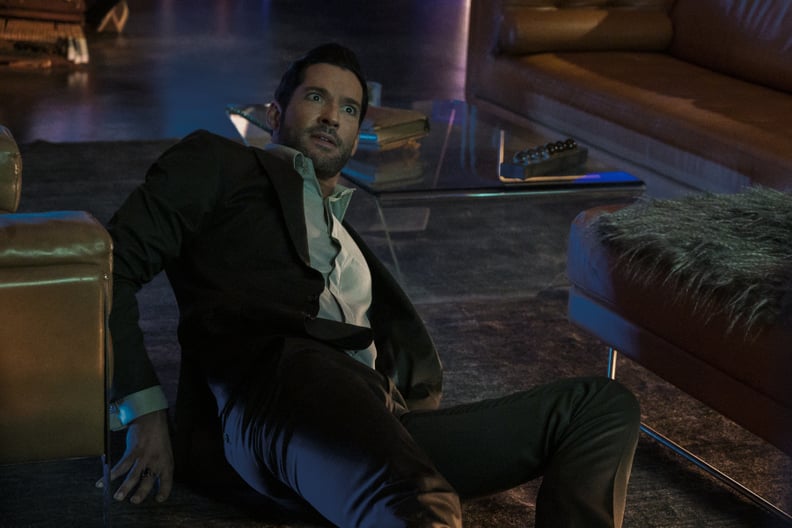 Is Michael the Evil From Father Kinley's Prophecy?
Father Kinley's prophecy said that "when the devil walks the Earth and finds his true love, evil will be released into the world." Since we learned Eve isn't Lucifer's true love and Chloe seemingly is, it isn't a wild guess to assume Michael might be that evil. He's a really bad guy, though I guess it might be much to call him evil. If Michael isn't the evil prophesied, he might be the one who brings evil into the world. It's safe to say that he's willing to do anything and everything to ruin his brother's life. If evil breaks out, Lucifer will have to go back to his station in hell to sort it out, and Chloe definitely won't be following him down there.
07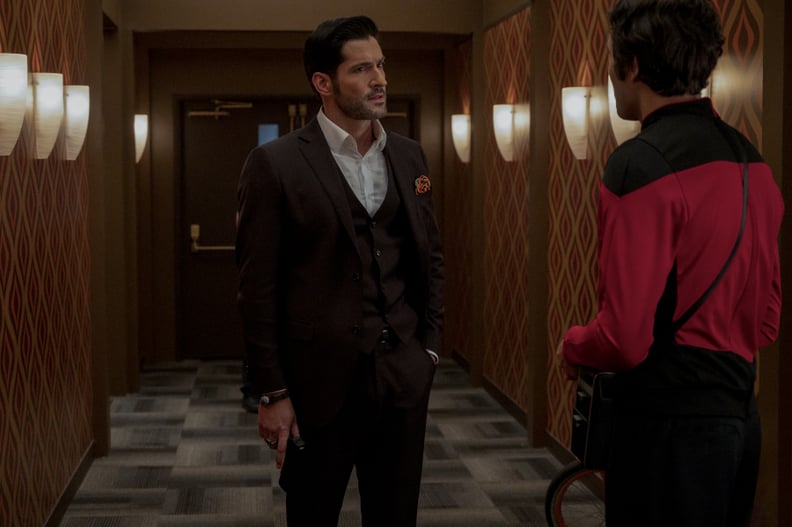 Is Lucifer Stuck in a Hell Loop?
This one is definitely a doozy, but I can't help but imagine this twisted reveal. What if Lucifer never left hell? What if he's been stuck in a loop where he believes he's been able to go back and fix his relationship with Chloe, only to snap out of it at the end of the season? It would be a vicious taunt for fans, but how deliciously heartbreaking for Lucifer! I highly doubt it'll come true given all the events of part one's finale, but it would explain how some things were so easily solved: Amenadiel getting to leave heaven virtually unattended to reunite with Charlie, Michael screwing things up for his brothers, and their father appearing just at the right moment to calm them all down. For Lucifer's sanity, I don't want to be right about this one.