"Magazine Dreams" Cancels 2023 Premiere Amid Jonathan Majors's Legal Trouble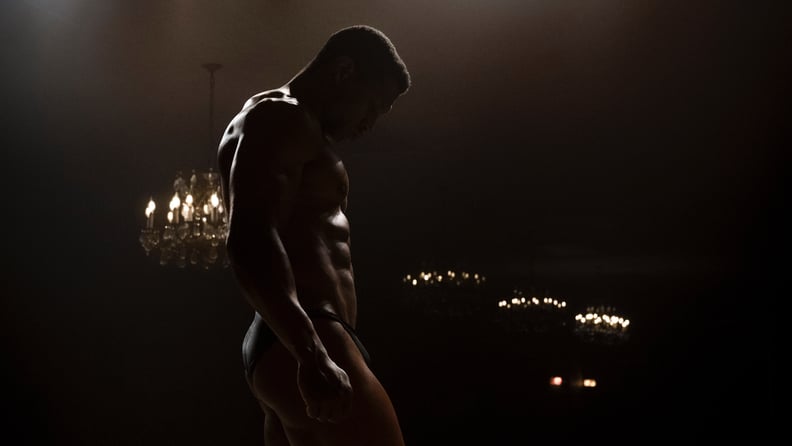 Glen Wilson/ Courtesy of Sundance Institute
Glen Wilson/ Courtesy of Sundance Institute
Jonathan Majors is stripping down for his latest movie role, but there's no telling when viewers will see it. Following his turns as boxing character Damian in "Creed III" and "Ant-Man and the Wasp: Quantumania" villain Kang the Conqueror, the actor's next big film was slated to be "Magazine Dreams." However, Variety reported on Oct. 27 that the film's December release date has been pulled off of Walt Disney Studios's calendar amid Majors's assault and harassment allegations.
The actor was arrested on March 25 in New York City following an alleged domestic dispute, which he's pled not guilty to, and he's slated to appear in court for the matter on Nov. 29. Now, it's unclear if/when Majors's drama film — which made its world premiere at the 2023 Sundance Film Festival — will get a rescheduled theatrical release.
In "Magazine Dreams," directed by Elijah Bynum, Major plays jacked-up amateur bodybuilder Killian Maddox, who struggles to "find human connection as his relentless drive for recognition pushes him to the brink." The film earned high praise from critics after it made its Sundance premiere, where it was shown alongside other features like "Cat Person," "Theater Camp," and "Shortcomings."
In a January interview with The Wrap, Majors opened up about his movie, noting that it speaks to "the idea of the American dream, and what that looks like, and the fabric that makes up America: its religiosity, its militarism, its toxic masculinity, its absence of femininity."
"Magazine Dreams" features an A-list cast, and according to Collider, the movie's script, written by Bynum, appeared on the 2020 Black List — which recognizes the "most-liked" screenplays that have not yet been produced.
Read ahead for everything else we know about "Magazine Dreams" so far.
"Magazine Dreams" Cast
In addition to Majors, "Magazine Dreams" stars Haley Bennett, Taylour Paige, Mike O'Hearn, Harrison Page, and Harriet Sansom Harris.
"Magazine Dreams" Release Date
The film was originally set to hit theaters on Dec. 8. It's not yet known if Disney plans to reschedule the film for a future release.