Maude Apatow and Austin Abrams Explain Euphoria Dance Scene
"Euphoria" Stars Maude Apatow and Austin Abrams Break Down That Epic Dance Scene
Watch out! This post contains spoilers.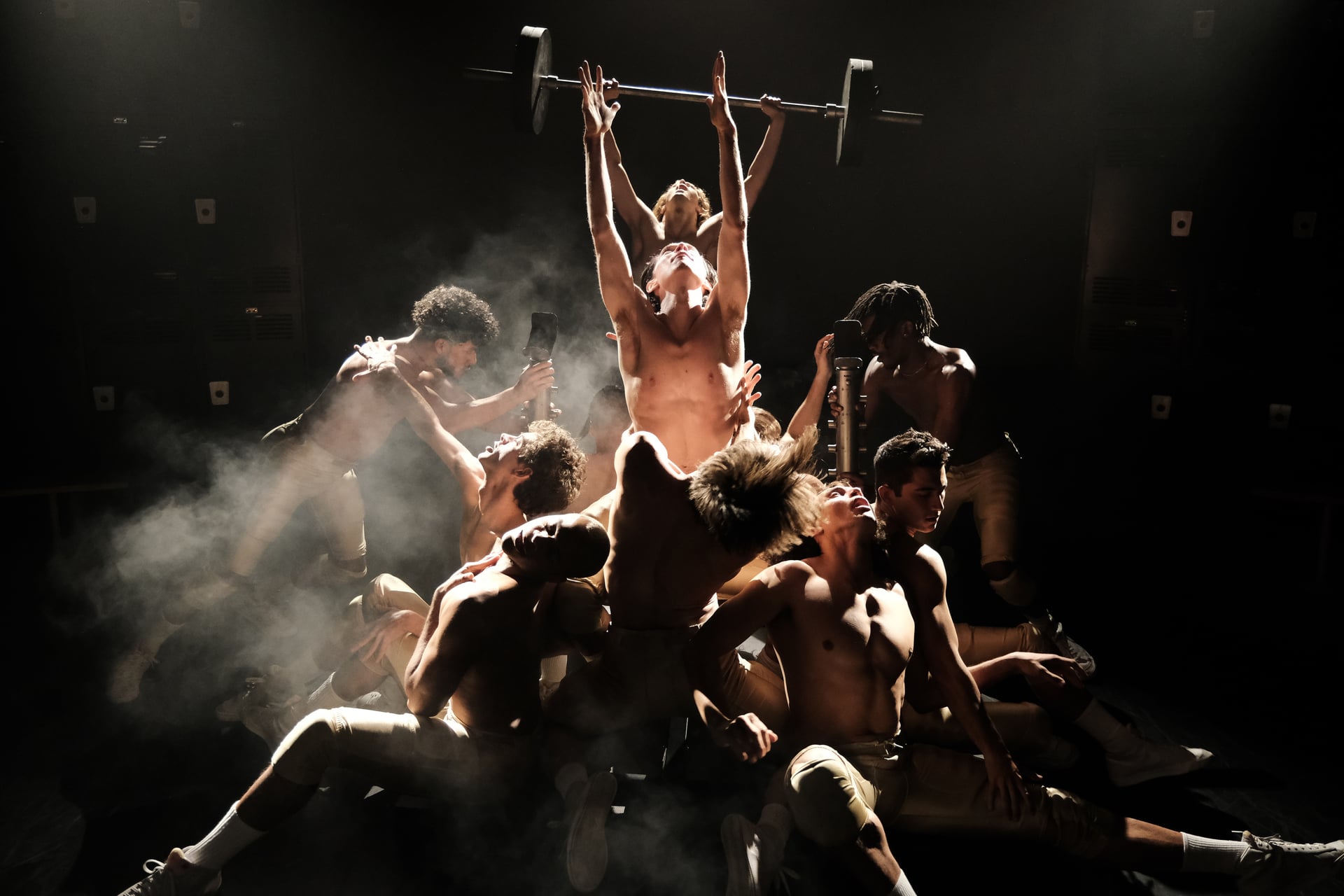 Lexi's autobiographical play takes center stage in the latest episode of HBO Max's "Euphoria," but the moment fans can't stop talking about arrives in form of a musical number. In case you missed the penultimate episode of "Euphoria"'s second season, Lexi (Maude Apatow) puts on a play titled "Our Life," where she gives her East Highland peers a glimpse into all her complicated relationships with her friends and family. In the stage production, Ethan (Austin Abrams) plays a repressed queer jock named Jake, who represents Nate (Jacob Elordi). What happens next is arguably one of the most epic moments in the show's history. For three straight minutes, Jake dances shirtless and provocatively with other jocks to Bonnie Tyler's 1984 pop hit "Holding Out For a Hero," causing Nate to storm out of the auditorium. Oh, and he breaks up with Cassie (Sydney Sweeney) in the process.
In a recent interview with Variety, Abrams shared his fond memories of "Holding Out For a Hero," noting that he first heard the track when it was featured in 2004's "Shrek 2." "It's one of those songs that makes me so happy. It puts everyone in a great mood, honestly," Abrams told the outlet before speaking about the dance sequence itself. "It took a lot of physical exertion," he said. "I was doing that dance a million times over those days. But, I loved the dance, I loved the guys that I was dancing with and it felt very real."
Apatow chimed in to share how she pulled from her own high school experiences for Sunday's episode. "It was loosely inspired by my high school play that I produced," she said. "Everyone in the theater department hated me, but I really wanted to do a good job." Apatow added that the dance sequence was difficult to shoot. "There were a lot of audience shots to consider... Sam had to make sure that the shots in the play connected to real memories and they had to be perfectly timed and interwoven," she explained.
The season two finale of "Euphoria" airs next Sunday, Feb. 27, on HBO Max.
Image Source: Eddy Chen/HBO Max