Michael Schur Quotes About Leslie Knope and Elizabeth Warren
Michael Schur Says Leslie Knope Would Totally Support Elizabeth Warren Over Joe Biden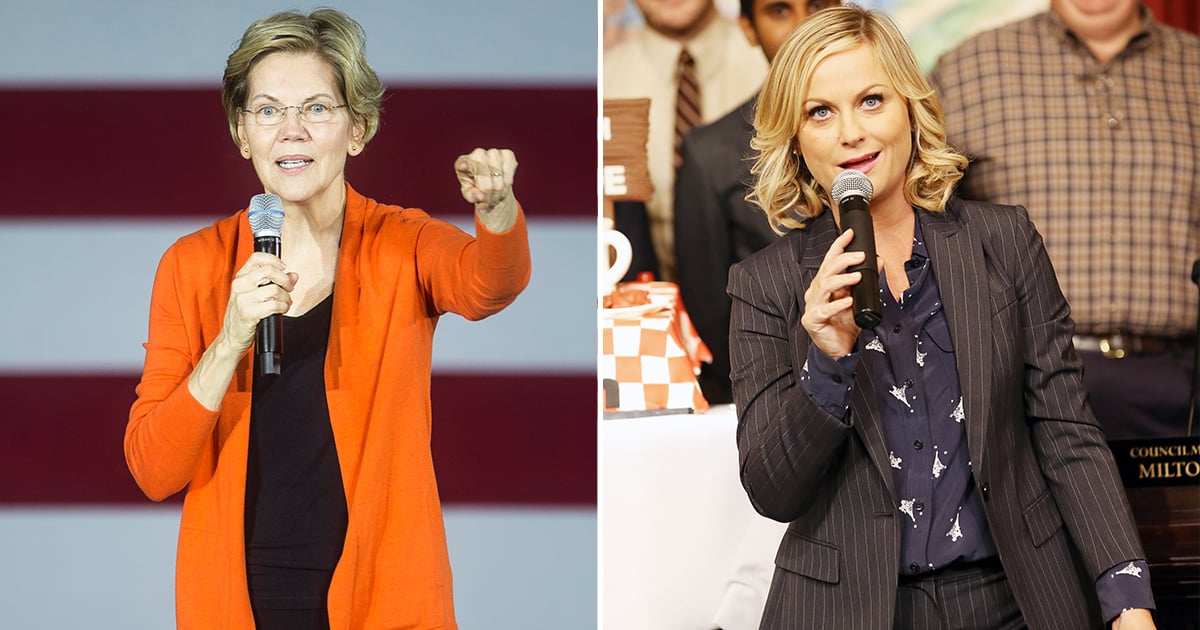 If there was anything we really wanted to know during these dark political times, it's how Leslie Knope would cast her vote during the next presidential election. (OK, maybe not the only thing we really want to know, but for now this will do.)
The Parks and Recreation character is well-known for having a passion for politics and all the nitty-gritty details of bureaucracy, but the NBC series aired during a vastly different political climate than we're living through now. Back when Parks and Rec originally aired, Barack Obama had been reelected president with Joe Biden on the ticket, and Leslie was a huge fan of the former vice president.
But it's been a long four year since the series ended in 2015, and the Biden currently campaigning for presidency is a different Biden than the one Leslie lustfully gushed over on screen. In an interview with BuzzFeed News, Parks and Rec cocreator Michael Schur admitted that his beloved character probably wouldn't root for the former VP in this race.
"I think her love of Joe Biden came from two things: Number one, she was, like, rapaciously, sexually attracted to him. And number two, he had this really kind of plainspoken . . .'man of the people' quality," he explained. "I don't know what Leslie would think about him now, but, you know, I think she would still admire a lot of his sort of roll-up-your-shirtsleeves, fight-for-people kind of attitude."
When it comes to who Leslie would endorse for the election, though, Schur put his bets on the Massachusetts senator currently firing things up in the race. "I also think that Elizabeth Warren would be setting Leslie Knope's hair on fire right now," he revealed. "Elizabeth Warren not only, I think, aligns with a lot of what Leslie believed in about the ability of the government when it's functioning well to affect people's lives for the better, but her whole thing is 'I'm not just orating here, I've got a plan.'"
Considering how similar the two women are, we can buy Leslie throwing herself into Warren's campaign. Or maybe Leslie could have jumpstarted her plans from the series finale and just run for president herself, saving us all this trouble. (We would totally vote for Leslie Knope 2020.) Schur himself said that if she ever ran for president — which the finale left open for interpretation — her campaign slogan would be "I've got a plan for that," because "that's what she was all about."