Is Parks and Recreation Leaving Netflix?
Bye-Bye, Li'l Sebastian! Parks and Recreation Is Leaving Netflix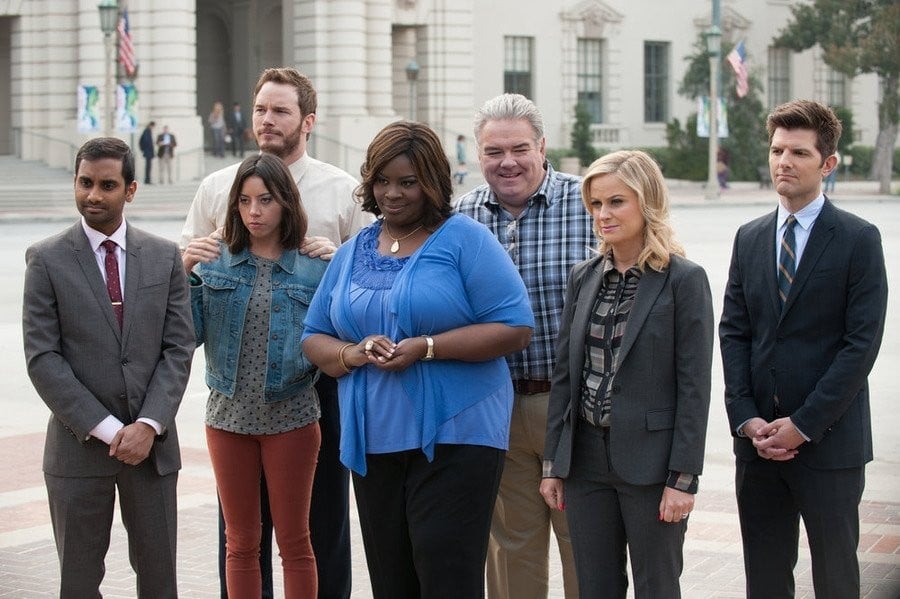 Netflix is losing another licensed series to the flux of cable networks launching their own streaming sites. Parks and Recreation will be moving from all current streamers — which includes Netflix — and will exclusively be available on NBC's forthcoming streaming service, Peacock. The Amy Poehler-led comedy ran for seven seasons from 2009 to 2015 and boasted one of the best ensemble casts in TV history.
With the jump from current streamers to Peacock, Parks and Rec will join several other NBC classics, including The Office, 30 Rock, and Brooklyn Nine-Nine. The series will also be joined by films from Universal Pictures, Focus Features, and DreamWorks Animation, and original shows like the Saved by the Bell sequel series, starring original cast members Mario Lopez and Elizabeth Berkley. It's a big power move as NBC works to recollect all of its programmings to house under its own streamer.
Parks and Rec will leave Netflix in October 2020, so it won't begin streaming on Peacock until well after the streamer launches in April 2020. So there's still plenty of time to enjoy the endearingly quirky misadventures of Pawnee before the series makes the jump!