​Mickey Guyton Makes History With First Grammy Nomination
Mickey Guyton's Grammy Nomination Is a Historic Moment For Black Country Artists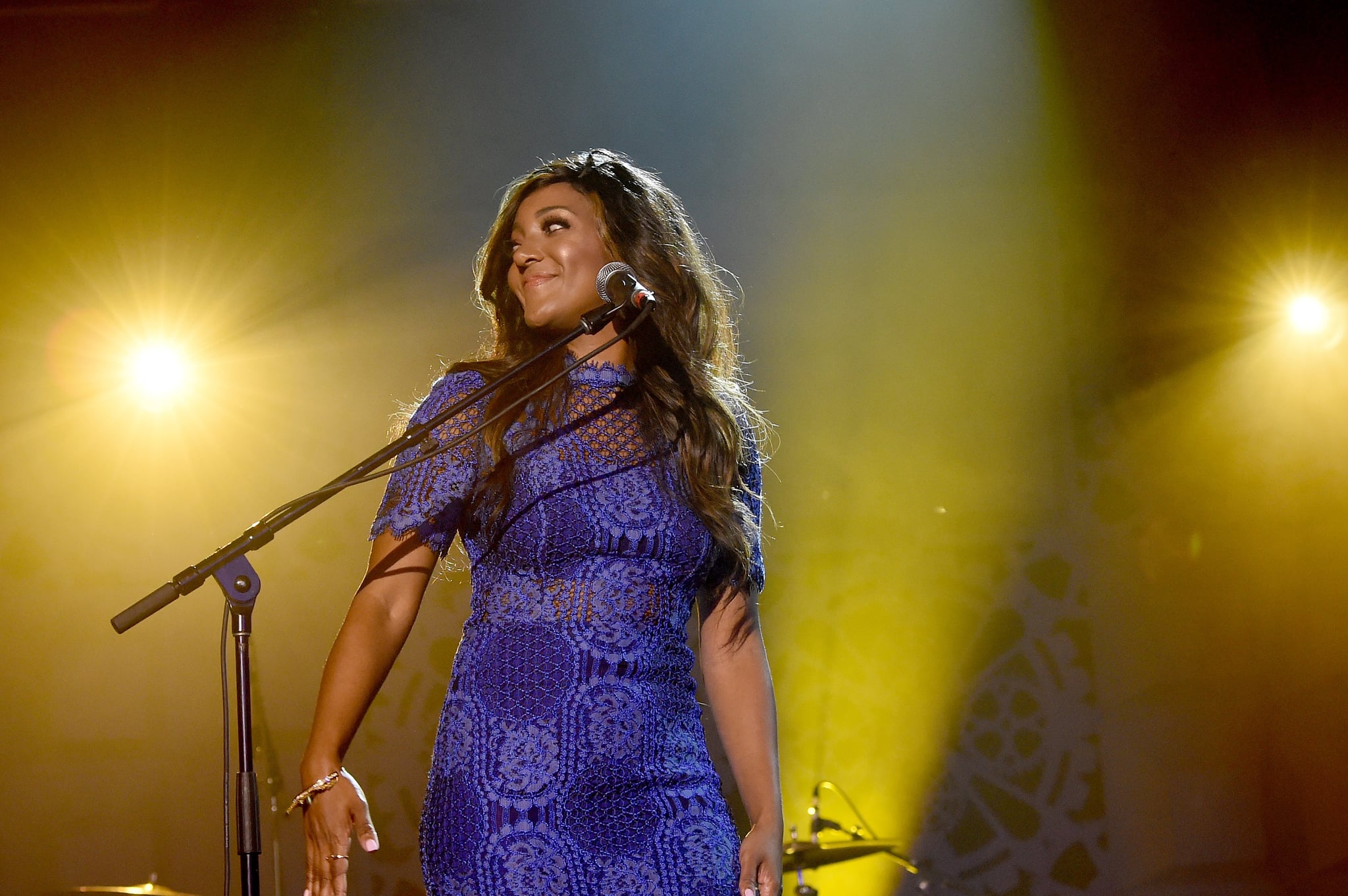 Image Source: Getty / Rick Diamond
Mickey Guyton is getting the recognition she deserves with her first Grammy nomination. On Tuesday, the country singer was nominated for best country solo performance for her hit song "Black Like Me." With the much-deserved nomination, Guyton also makes history as the first Black female solo artist to earn a Grammy nomination in a country category. Guyton previously made history in September when she became the first Black woman to ever perform at the ACM Awards.
"I am speechless," Guyton said of her Grammy nomination. "This nomination is a testament to never give up and live your truth. I can't think of a better song to make history with than 'Black Like Me' and I hope that I can continue to help open doors for other women and people who look like me." The song, which was released in June, reflects on the racism Guyton has faced throughout her life, both in childhood and as an artist in Nashville.
"A lot of hurt had to happen to get me to that point," Guyton told NPR about writing the track. She added: "I did Nashville the Nashville way for so long, and I had seen so many women do Nashville the Nashville way, with very little results, and that's kind of how I felt within my own life as being a Black woman." Guyton noted that all of her experiences led her to a "breaking point" where she needed to write a song about it. "I had to step outside of myself and realize I'm getting older," she said. "I can't sing about liking boys, because I have a man. And having to find a different perspective for a grown woman. And that perspective was seeing people being marginalized and wanting to protect [them] so they don't ever have to go through what I went through."
While Guyton's Grammy nomination is a step in the right direction, it also proves how far country music has to go. Over the years, mainstream country music has continuously underplayed the achievements of Black artists. As Maren Morris pointed out in her CMAs speech earlier this month, "There are so many amazing Black women that pioneered and continue to pioneer this genre and I know they're going to come after me, they came before me, but you've made this genre so, so beautiful." Here's hoping Guyton's nomination will open the doors for Black country artists who come after her as well. Listen to "Black Like Me" ahead.