How Mimi Valdés, Former Editor in Chief of "Vibe," Documented Hip-Hop's Heyday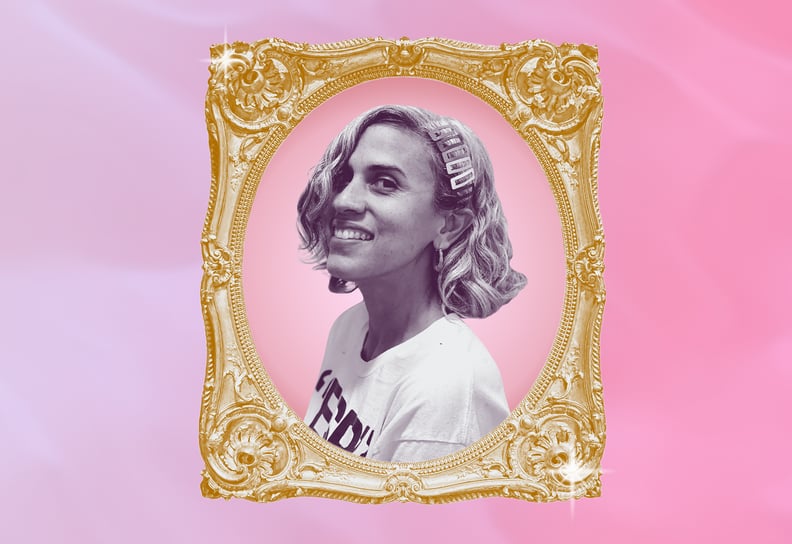 Courtesy of Mimi Valdés
Photo Illustration: Aly Lim
Courtesy of Mimi Valdés
Photo Illustration: Aly Lim
The year was 1992. Not yet a multibillion-dollar industry, hip-hop was still considered an emerging cultural movement hailing from New York City's most disenfranchised borough: the Bronx. However, it had spread across the East and West coasts and specific pockets of the US, speaking intimately to Black and brown communities as both an outlet to address socioeconomic issues and a form of entertainment provided by rappers, DJs, dancers, and visual artists.
While mainstream magazines like Billboard and Rolling Stone were in no rush to prominently feature hip-hop acts, publications such as Right On!, Word Up!, and Hip-Hop Connection centered them, filling a growing void in print media. The rap-centered Source would later enter the media landscape in 1991, too. But there was one magazine that was prematurely underestimated yet paved the way for hip-hop culture to prominently sit on newsstands.
Vibe, founded by music mogul Quincy Jones with Time Warner, published a test issue in September 1992 that not only left an impression on the world of music magazines, but also captivated true hip-hop fans — including Mimi Valdés.
A magazine journalism senior at New York University at the time, Valdés got her hands on the preview issue with Treach of Naughty By Nature. Admiring the intentional design, stunning photography, and in-depth articles, the New York native finally discovered a way to fuse her love of magazines and hip-hop. She leveraged her connections, tapping someone she knew who "knew someone who knew someone" who worked at Vibe. When the magazine got the green light to publish regular issues in 1993, Valdés interviewed for one of three editorial assistant positions — and landed one of the coveted spots on the masthead.
"It was a beautiful experience," the Puerto Rican and Cuban American storyteller tells POPSUGAR. "I'm so grateful because it totally started me on my path to tell these stories and have the opportunity to make sure that these artists were given the proper journalism attention, and to hopefully attract a wider audience to the music and the culture."
Reflecting on those early years, Valdés admits this was a huge responsibility. She was among a powerhouse lineup of Black thought leaders — including Joan Morgan, Greg Tate, Nelson George, Danyel Smith, and Kevin Powell — primed to showcase the breadth of hip-hop culture through their pens. Working three to four months in advance, the Vibe staff kept their fingers on the pulse of Black pop culture, forecasting the hottest artists and albums and providing sharp critiques and investigative reporting.
"We had to really think about who we thought were going to be the leaders of the culture and who was going to have longevity, or who was doing important stuff — even for the moment," Valdés explains. "You hope that you pick the right people that are going to have longevity but, at the very least, you want to make sure that you're picking the people who are impacting the culture now and who are making some sort of contribution that you think is relevant."
New York City had an electric energy in the '90s, thanks in part to hip-hop and R&B. Pressure aside, the multihyphenate also had fun spending many weekday evenings attending music showcases and checking out different venues and artists who could eventually end up in Vibe's feature well.
Yes, Valdés was living the dream. Known at Vibe headquarters as the "hip-hop girl," her ability to run down even the most obscure facts about an artist, like the year their record was released, who produced said record, and who directed the video, stemmed from being a fan first.
In high school, she'd come home, sit in front of the television set, and turn on the pioneering hip-hop TV program "Video Music Box" with Ralph McDaniels. Valdés would later go on to serve as an executive producer on the Showtime documentary "You're Watching Video Music Box," which gives viewers an inside look at the longest-running music video show in the world. Not knowing the exact route to music journalism, her adolescence would provide other subtle clues, too. When the iconic hip-hop group Salt-N-Pepa released "A Salt With a Deadly Pepa" in 1988, for example, the then-teenager spotted an excerpt from a Spin article written by Harry Allen (a frequent Vibe contributor).
"I was like, wait, you could write about hip-hop? It was unclear to me that these were things you could do," says Valdés, who remains inspired by both Allen and McDaniels. "But again, it wasn't until Vibe came out that I was like, that's what I can do."
And she did, climbing the editorial ladder from editorial assistant to assistant editor (1994–95) to style editor (1997–98) to executive editor (1999–2002) to editor at large (2002–03). Ultimately, Valdés became editor in chief of Vibe in 2003, making her only the second woman to take the helm at the publication — and a rare magazine staffer to go uninterrupted from editorial assistant to editor in chief.
As editor in chief at the day's leading hip-hop culture publication, it was important to evolve the glossy by showcasing the artists impacting the now-mainstream music genre and moving the culture forward. While Time and Rolling Stone were beginning to extend cover offers to hip-hop artists, Valdés was committed to making the publication an expert in the industry. Hence, of the 10 issues Vibe printed annually, at least three would feature up-and-comers such as G-Unit rappers 50 Cent, Tony Yayo, and Lloyd Banks, as well as Kanye West, T.I., and The Game. During her tenure, she also oversaw brand offshoots, like the Vibe Awards and Vibe Vixen, a quarterly sister magazine geared toward women readers.
Vibe Vixen debuted in 2005 with singer and dancer Ciara and ran in print until 2007. Cover stars included Tracee Ellis Ross, Rihanna, Kelly Rowland, and Kelis, among others. "Vibe Vixen came about from an opportunity where the business side was like, 'We should do a magazine specifically for women,' which I immediately jumped on," shares Valdés, who was first introduced to journalism via women's magazines. "It was a great opportunity to create the magazine that I wished I had growing up: a magazine that was obsessed with hip-hop and just looked at fashion and beauty through that lens."
Of course, managing a national publication as a woman in a historically white, male-dominated field would be difficult for anyone. Still, she doesn't recall any seriously troublesome memories navigating misogyny in hip-hop; she credits her upbringing and the strength both her grandmother and mother exhibited in their household as setting her up for success. As she puts it, she was more than prepared to step into the once-in-a-lifetime role.
"When you grow up like that, you're also reminded, especially being Latina, being a Black woman, you have all these things against you," Valdés says. "[But] you try to stack the cards in your favor, and I think that's basically what I did."
Valdés left Vibe in 2006, but the experience unlocked other storytelling avenues for her. Now, the 52-year-old is the chief creative officer at I Am Other, Pharrell Williams's multimedia creative collective, and has a number of production credits under her belt, including on "Dope," the Oscar-nominated "Hidden Figures," Netflix's "Roxanne Roxanne," and the Amazon series "Harlem," to name a few.
Still, Valdés often comes back to her roots as a true hip-hop fan: "In terms of legacy, I just want people to know how much I care, how much I love this culture, and how much I will go so hard to protect it — not just for myself, but for future generations."