When Will the Misogyny Toward Women in Hip-Hop End?
Women in Hip-Hop Continue to Be Victims of Sexist Backlash — Will It Ever End?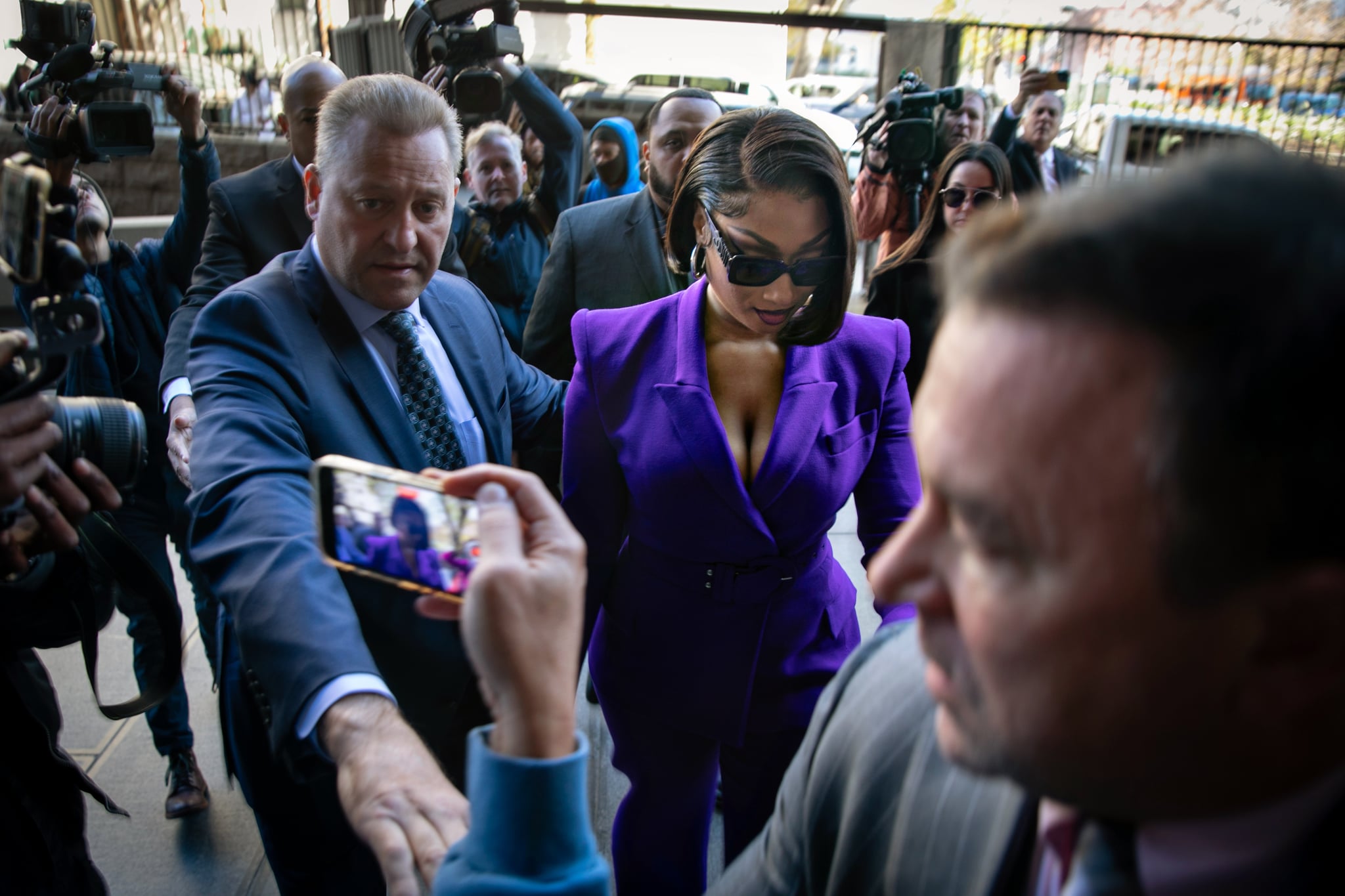 On Nov. 4, 2022, Drake and 21 Savage dropped their highly anticipated joint project, "Her Loss." Upon first listen, I found it to be a commendable addition to their respective portfolios. But then I delved deeper into the project, and I came across something strikingly unsavory as Drake threw passive-aggressive shade at everyone on the record — specifically the livelihood of three Black women: Megan Thee Stallion, Serena Williams, and Ice Spice. One of the Certified Lover Boy's most vicious bits include his lyrics indirectly — but clearly — directed at Megan: "This b*tch lie bout gettin bout' shots but she still a stallion / She don't even get the joke but she still smilin'."
It's clear that hip-hop has made no progress in addressing its decades-long, unrelenting issue with misogynoir.
In December 2022, Tory Lanez was found guilty of three felony counts (assault with a semiautomatic handgun; carrying a loaded, unregistered firearm in a vehicle; and discharging a firearm with gross negligence) for shooting Megan in July 2020. The incident was — and continues to be — the subject of tabloid fodder and think pieces as the he-said-she-said initially played out. Among those more thoughtful reactions was author Treva B. Lindsey's tactful breakdown of the public perception of the incident in her 2022 breakthrough book, titled "America, Goddam." "Meg's statements about being shot in her foot were scrutinized, derided and dismissed by a considerable number of people," she wrote. "Her decision to share her truth was prompted by a barrage of jokes, silence from many within the popular music industry, and a palpable lack of sympathy. People laughed, searched for reasons not to believe her and even dabbled in trans misogynoir to justify the violence that had befallen the young star. Her pain didn't matter."
Unironically, these people Lindsey mentions now include Drake, who — as someone with significant notoriety and global influence — should know better than to weaponize his platform to tear down Black women. Looking at this latest offense, it's clear that hip-hop has made no progress in addressing its decades-long, unrelenting issue with misogynoir. Because Drake, of course, isn't the only hip-hop artist taking shots at Black women through music.
There's DaBaby. Lanez. There's Blueface. Add to that an entire subsection of smaller artists who join in on this gross habit. While it's not my job to play judge or jury, as the child of a Black woman, I'm an avid believer that someone must hold the men in hip-hop accountable. It all begs the question: how do we reckon with this controversial trend, especially alongside today's feminist-driven landscape?
First, we need to explore the roots of the problem, because, make no mistake, misogyny in hip-hop isn't just now making a comeback — it never left. Let's revisit, for example, revered hip-hop trailblazer Dr. Dre. Behind his outstanding accolades lies a stain of alleged discrimination against a myriad of women.
Misogyny in hip-hop isn't just now making a comeback — it never left.
Dee Barnes, a journalist and MC who is most known for being a host on "Pump It Up!," an early-'90s hip-hop-oriented show on Fox, says she was attacked by Dre on Jan. 27, 1991. In an op-ed published by Gawker in 2015, Barnes recounted the incident in which she alleged Dre beat her with reckless aggression. While Dre publicly apologized for his actions following the op-ed, for many, it was too many years too late. But ultimately, it was just a blip on Dre's Hollywood timeline. In fact, he was just honored with an award that now bears his name at the 2023 Grammys: the Dr. Dre Global Impact Award.
"Everybody wants to separate the art from the artist, and sometimes that's just not possible," Barnes said in a recent interview with Rolling Stone, following Dre's honor. ". . . But they named this award after an abuser."
Others have inflated the disrespect of women as an intrinsic facet of hip-hop. There was Ice Cube's harmful rhetoric on his 1991 track "Steady Mobbin'" — "Cause life ain't money and f*ck a b*tch" — or, more recently, A$AP Ferg's verse on A$AP Mob's 2017 posse cut "What Happens." "What happens when you f*cked a n*gga b*tch? / When she on your d*ck, she reminisce / About how she f*cked the whole n*gga clique / I swear that b*tch stay in the mix."
There has been, though, a great deal of social upheaval and backlash that continue to accompany this women-hating movement. While misogyny has seemingly always been tolerated in some capacity, we can't implicate all in the hip-hop space. In 2007, Rev. Al Sharpton assembled the March for Decency, an NYC-based protest with the cardinal intention of admonishing record labels to censor derogatory terms such as "b*tch and "ho" in rap music. In conjunction with his initiative, activist Tamika Mallory states: "We must reshape the positive culture, and redefine images in media. We will no longer tolerate misogyny and racism as a mainstream form of entertainment for our children."
A lot of this protest has derived not only from notable scholars but also from women rappers themselves. On Queen Latifah's '90s anthem "U.N.I.T.Y," arguably her biggest rap hit to date, the icon vehemently pushes back on the ongoing narrative of condescension toward women. "U.N.I.T.Y / U.N.I.T.Y, that's a unity / U.N.I.T.Y / love a Black man from (Yeah, you gotta let him know) / Infinity to infinity (You ain't a b*tch or a ho, here we go)," Latifah raps. Latifah is an early example of women in hip-hop taking a public pledge against misogyny, but she certainly wasn't the last. On Lauryn Hill's Grammy Award-winning track "Doo-Wop (That Thing)," off of her dynamic debut album, "The Miseducation of Lauryn Hill," the artist encourages women to understand their worth and abstain from entertaining the "bare minimum" level of effort from men by stating, "Baby girl, respect is a just a minimum."
In the spirit of yesteryear's protest against misogyny, the new-aged hip-hop scene of women has spawned a plethora of substantial pushback against this transgression — and they aren't timid about it. In 2022, Memphis newcomer GloRilla dropped her megahit "F.N.F. (Let's Go)," which was nominated for best rap performance at the 2023 Grammy Awards. On it, she preaches female empowerment and obliterates the idea of dealing with any subpar energy from men: "I'm F-R-E-E, f*ck n*gga free (f*ck em') / That mean I ain't gotta worry bout no f*ck n*gga cheating." Pushback on women-hating in hip-hop has made it to music's biggest stage.
But really, women shouldn't even have to battle this kind of resentment in the first place. It would behoove male rappers and men in general to treat women with respect — in person, and through their lyrics.