Just Like Rebecca, These 11 Movies Are Sure to Give You a Thrill
Daphne du Maurier's Rebecca has thrilled audiences for over 80 years — the book was released in 1938, and Hitchcock's Academy Award-winning adaptation was released in 1940. Netflix's latest adaptation starring Lily James and Armie Hammer follows in its predecessor's footsteps with all the suspense and thrills you can expect from the beloved gothic mystery. If you can't get enough of the second Mrs. de Winter and Maxim de Winter's romance, we've made a list of similar romantic dramas and thrillers to watch next. Plus, any of these would also make an excellent double feature if you're in need a good thrill.
01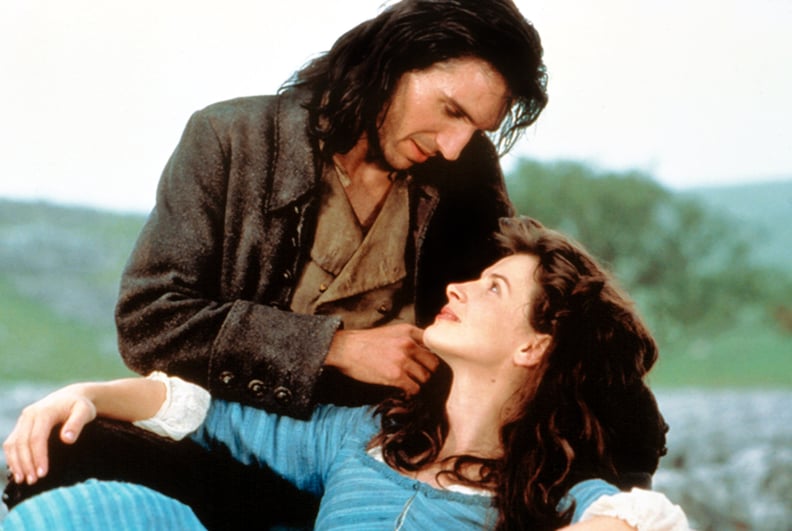 Emily Brontë's Wuthering Heights (1992)
The brooding Heathcliff, played in the film by Ralph Fiennes, was certainly the mold for Armie Hammer's Maxim de Winter. Emily Brontë's Wuthering Heights follows what happens when an orphaned Heathcliff is taken in by the wealthy Earshaw family and falls for his foster sister, Cathy. Cathy eventually marries Edgar Linton due to societal pressures, but can't forget her bond with Heathcliff, who vows to win her back one way or another.
Watch Emily Brontë's Wuthering Heights on Amazon Prime Video.
02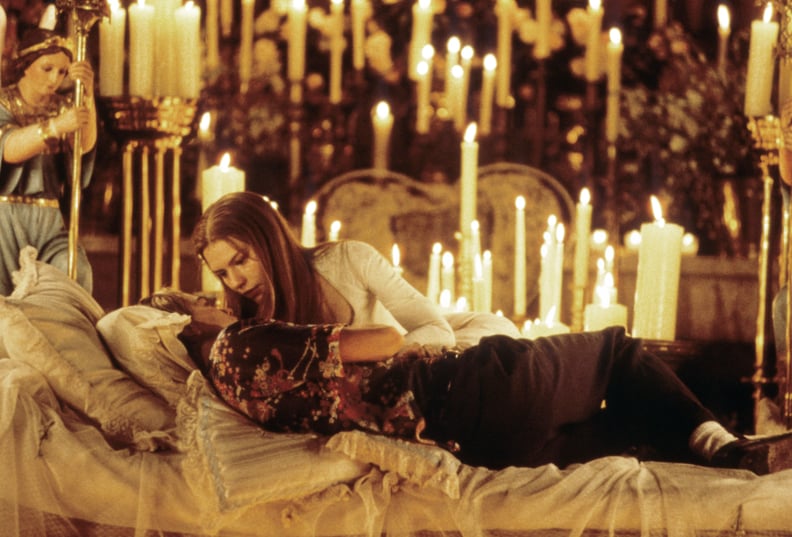 Romeo + Juliet (1996)
When it comes to adaptations, it's hard to beat Baz Luhrmann's Romeo + Juliet. It not only stars a young Leonardo DiCaprio and Claire Danes as the titular couple, but features Paul Rudd as Juliet's suitor, Paris. The update sees the Montagues and the Capulets as two rival gangs, with the star-crossed lovers falling in love the night of a costume ball. Despite intervention on both sides, the young lovers make a plan for their love to last forever.
03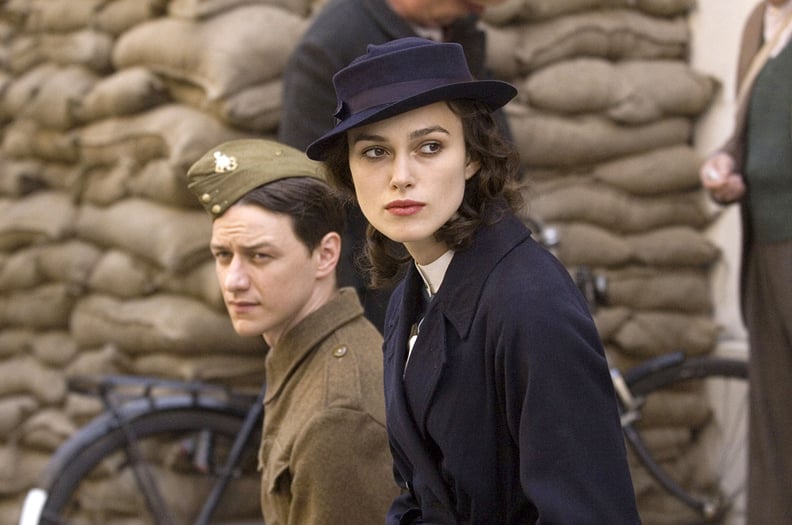 Atonement (2007)
Not a love triangle in the technical sense, Atonement does see what happens when sisterly jealousy gets out of hand. The lives of lovers Cecilia Tallis and Robbie Turner are torn apart due to a lie told by Cecilia's younger sister, Briony. The three must then deal with the aftermath, with Cecilia and Robbie getting a second chance at love when their paths cross during WWII.
04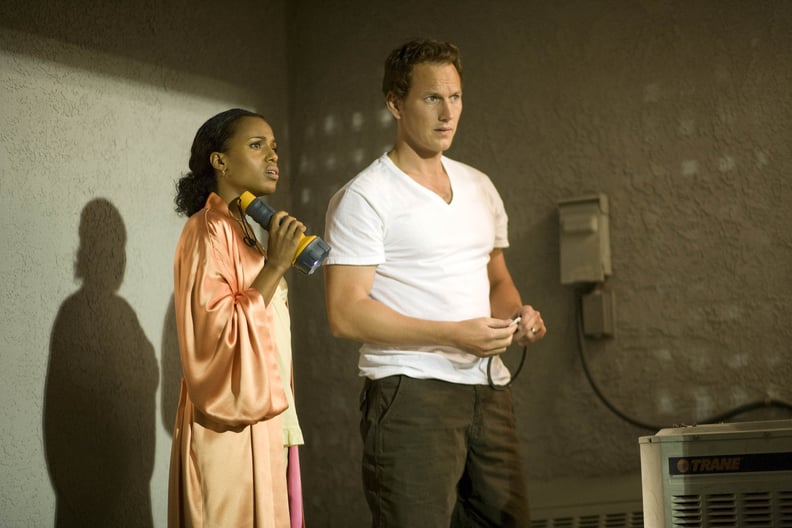 Lakeview Terrace (2008)
Rather than a vengeful ex or a jealous sibling, the troubles of Lakeview Terrace are due to a psychotic neighbor. After married couple Chris and Lisa Mattson move into their new house, they get off to a bad start with their neighbor, Abel Turner. Things only get worse as they realize Abel is threatened by their relationship and is out to make their lives a living hell.
05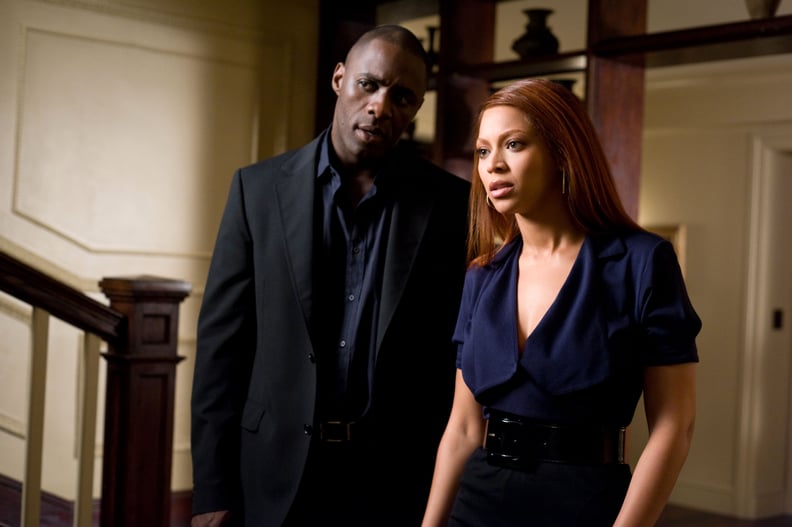 Obsessed (2009)
You can't go wrong with this thriller, starring Beyoncé and Idris Elba as married couple Sharon and Derek Charles. After repeated rejected attempts to seduce Derek, a temp named Lisa decides she will do anything and everything to have him. She soon begins to stalk him and his family, putting everything he holds dear at risk.
06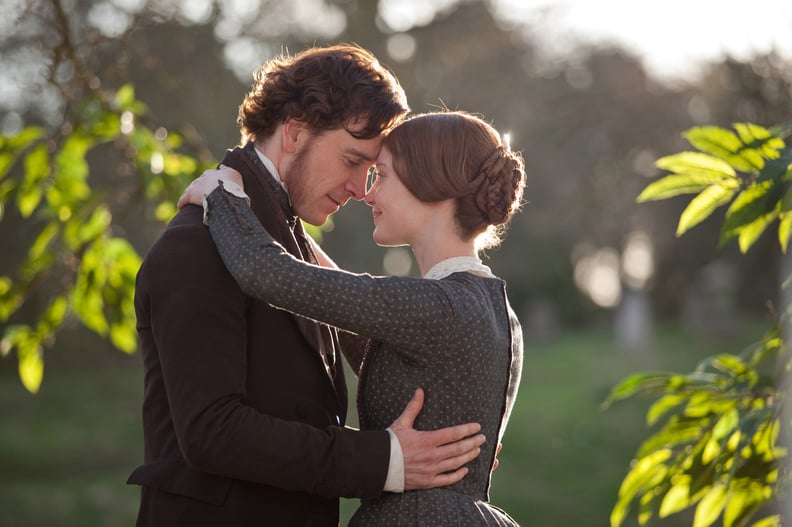 Jane Eyre (2011)
Jane Eyre and Rebecca share a handsome yet broody love interest plagued with issues leftover from his previous wife. In the film, Jane Eyre starts her life out as an abused orphan before taking on the job of governess at the estate of Edward Rochester. The two begin to fall in love, however, Edward's dark moods threaten everything. When Jane discovers the terrible secret Edward's been keeping, she flees — although, she can't quite quit him.
07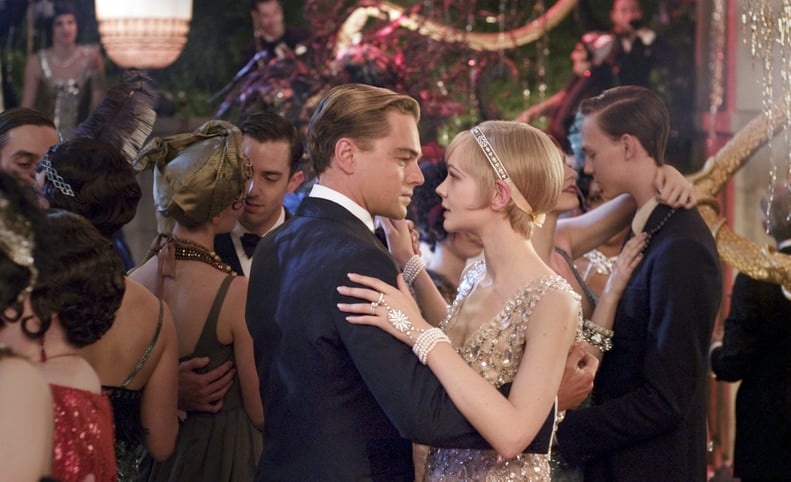 The Great Gatsby (2013)
Two Baz Luhrmann adaptations made the list and they both star Leonardo Dicaprio. There's just something about him as a tragic hero. Nick Carraway moves to New York in 1922 and makes the acquaintance of Jay Gatsby. Unbeknownst to him, Nick's cousin Daisy and Gatsby were once lovers. As Nick falls deeper into the captivating world of the wealthy, Gatsby and Daisy's romance becomes doomed thanks to Daisy's cheating husband, Tom.
08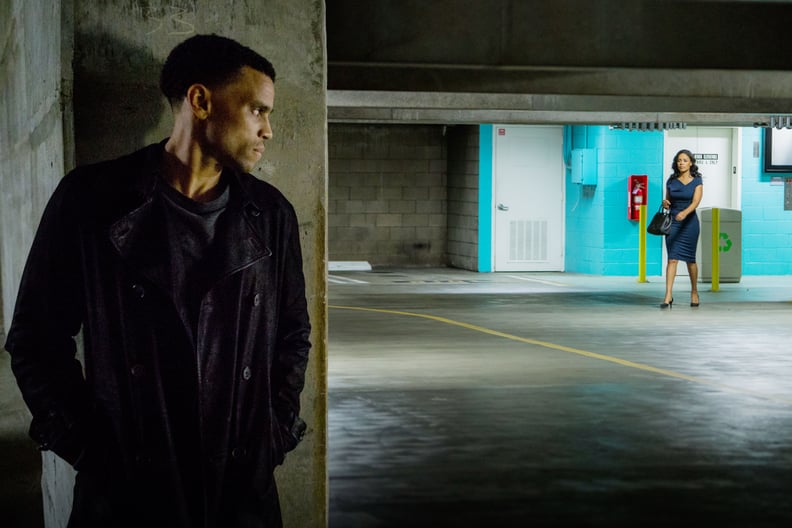 The Perfect Guy (2015)
A love triangle gone wrong is the best kind of thriller and you won't know what's going to happen in The Perfect Guy. Leah Vaughn seems to have it all — that is, until her boyfriend, Dave King, questions everything about their relationship. The couple break up and Leah is heartbroken until she meets Carter Duncan, the seemingly perfect guy. Of course, Carter isn't what he seems and Leah is soon caught up in a dangerous romance that leaves her fighting for her life.
09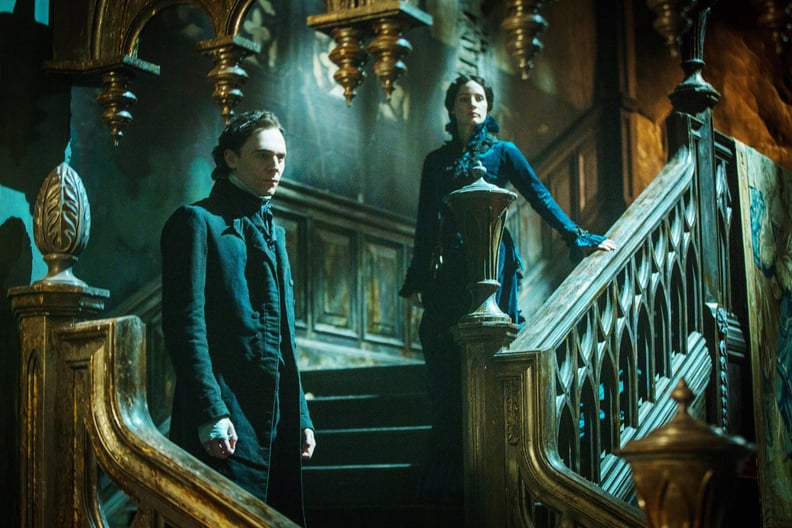 Crimson Peak (2015)
Unlike Rebecca, there are actual ghosts in Crimson Peak. When her father is murdered, Edith is swept away to the family manor of her husband, Thomas Sharpe, called Crimson Peak. Prior to their arrival, Edith and Thomas's relationship is hot and heavy, but once in the presence of his sister, it's like she doesn't exist. Edith soon realizes things are amiss at Crimson Peak, and as she draws nearer to the truth, she realizes her life may actually be in danger.
10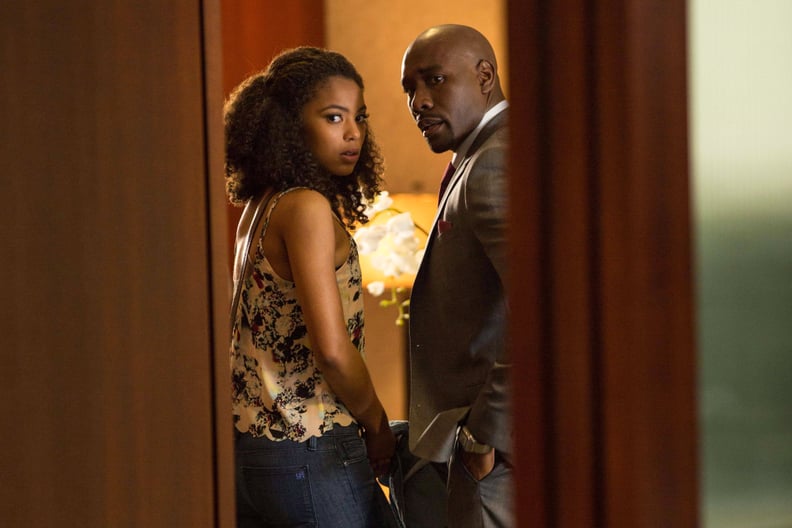 When the Bough Breaks (2016)
Another love triangle gone wrong, only this time with a baby involved, and it will stress you out. Couple John and Laura Taylor are struggling to conceive and decide to hire a young woman named Anna as their surrogate. Everything seems to be going to plan until Anna's dangerous fixation on John becomes apparent. To secure their future, the Taylors are faced with a decision: play Anna's games or leave everything up to fate.
11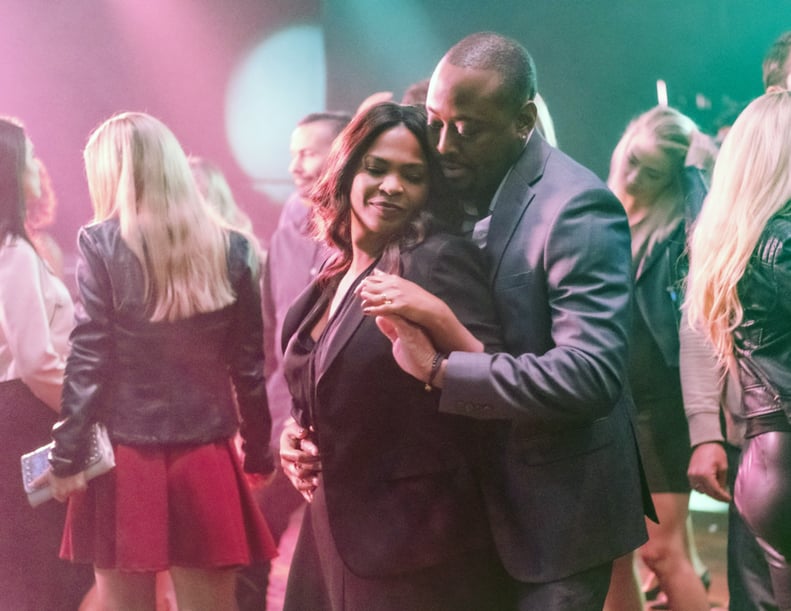 Fatal Affair (2020)
With a title like Fatal Affair, you know someone's life is going to be in danger. Ellie Warren feels like her marriage with husband Marcus is suffering. At work, she catches the eye of the new tech consultant, David Hammond, who Ellie recognizes from college. Despite a brief fling, Ellie decides she wants to make her marriage with Marcus work, but David begins obsessively stalking her. It's then that Ellie learns that there's more to David's story than she realizes.