Netflix's Hellbound: Will There Be a Season 2?
Here Are the Chances Hellbound Will Get a Season 2 After That Wild Cliffhanger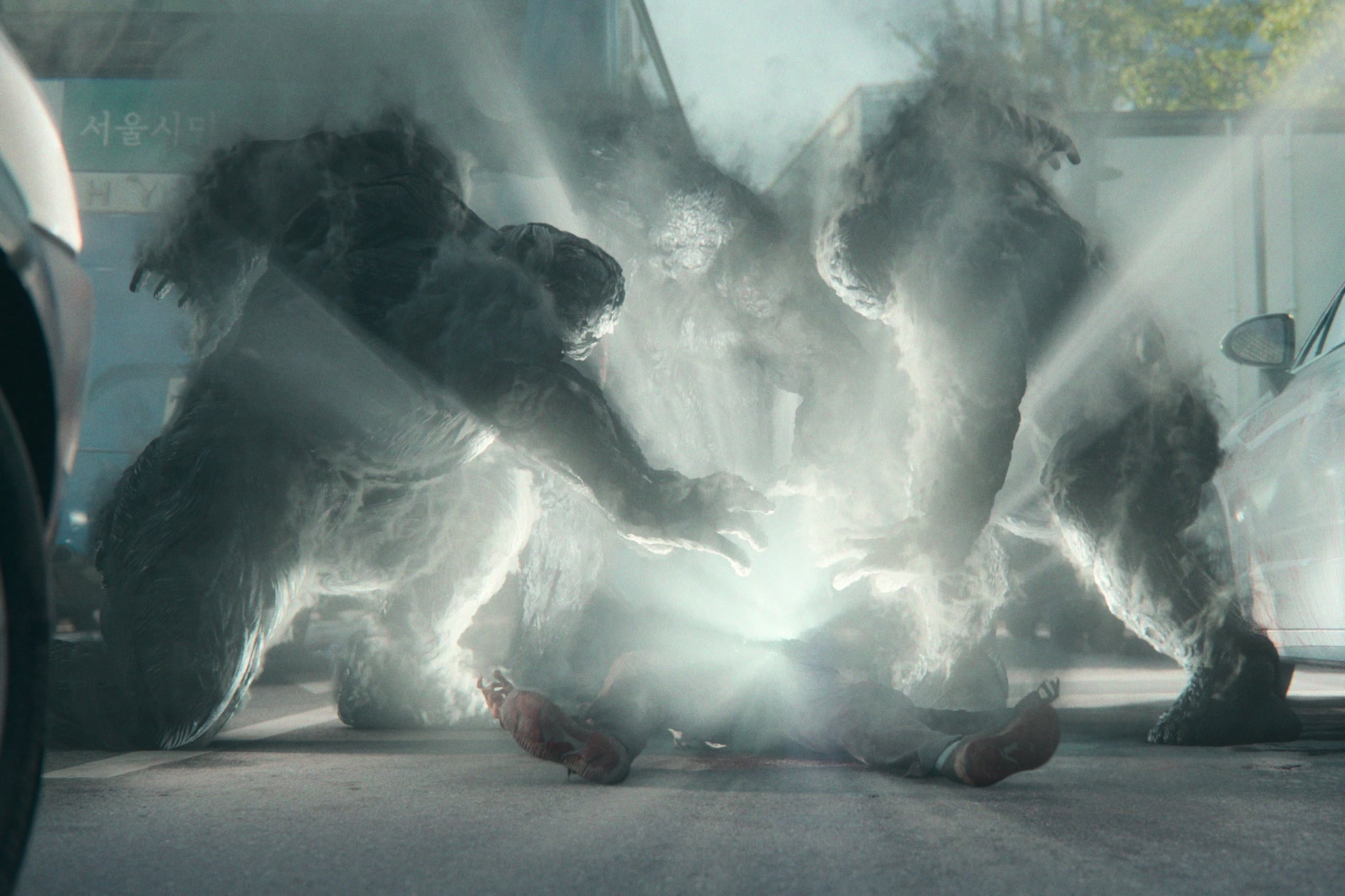 The six-part first season of Hellbound dropped on Netflix on Nov. 19 and racked up enormous viewership numbers, snagging the No. 1 position on Netflix's most-watched non-English series list. Based on the namesake webtoon, Hellbound introduces a horror-fantasy world where humans begin receiving proclamations about the date and time of their death followed by their inevitable damnation, circumstances which give way to the insidious rise of a religious group, The New Truth. While Hellbound's finale resolves several of the show's most important plot points, the final moments of the sixth episode left viewers in disbelief.
If you've finished the final episode, you're probably wondering whether there will be a follow-up season to Hellbound or not. With the storyline having left countless stories wide open to explore in a possible follow-up installment, there has got to be a season two, right? While the show hasn't been renewed by the streamer just yet, its season finale may give you an answer to that.
What Happened in the Hellbound Season 1 Finale?
When Toughie's parents sacrifice themselves to save him from his prophesized damnation, the New Truth's doctrine is proven utterly bogus in the eyes of the world. With their inevitable downfall, people will likely be searching for the actual cause for these supernatural beings that condemn humans to hell. There's material abound to work with if and when Hellbound gets renewed for another round.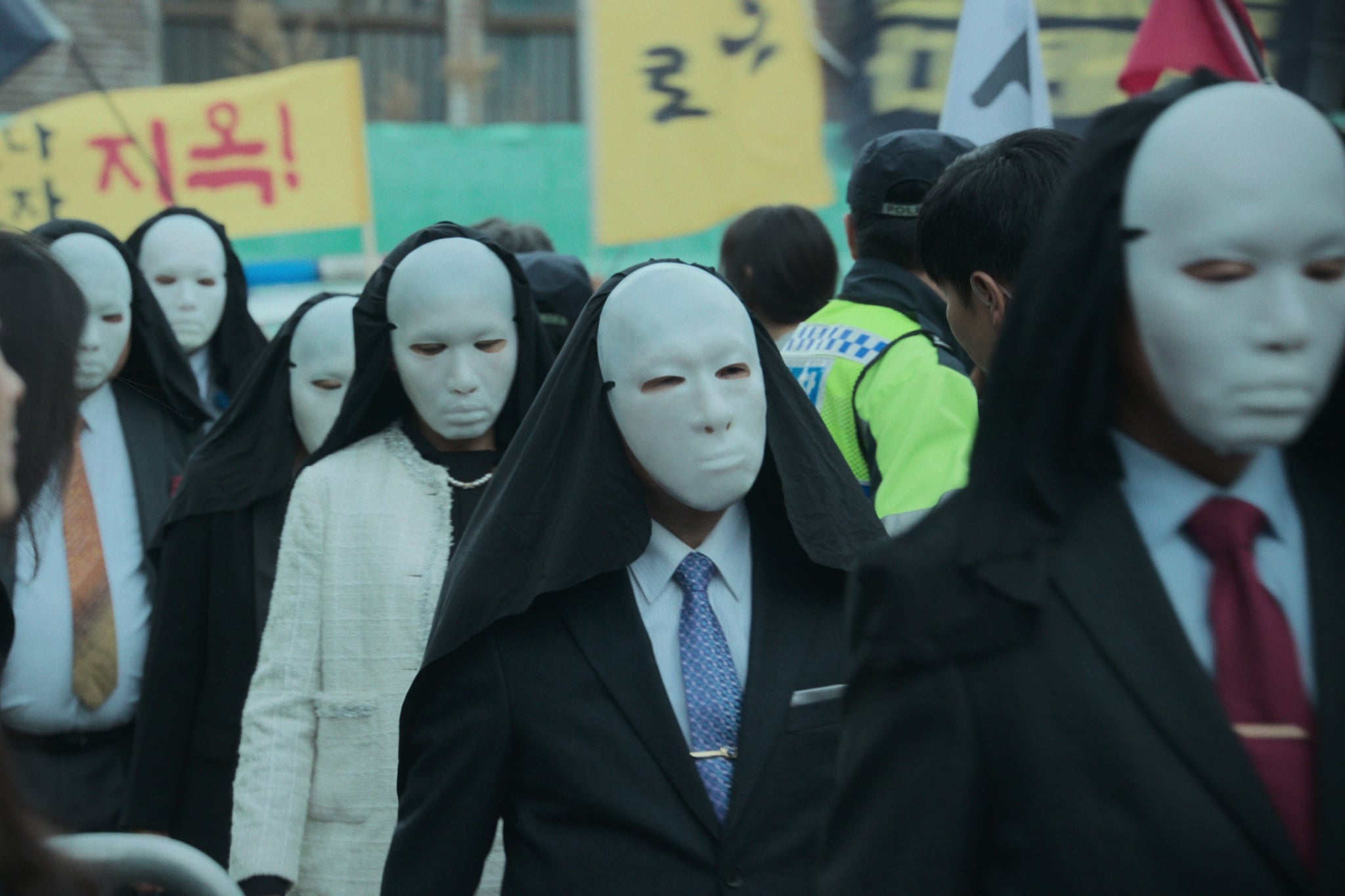 Moreover, the season finale ends on a jaw-dropping cliffhanger with Park Jeong-ja literally rising from the ashes. Having been condemned and subsequently scorched to death by the demonic creatures, Park's resurrection may indicate there's hope that the numerous victims of the catastrophic damnations throughout the season may be able to come back to life. However, was Park simply an anomaly, and if so, what made her an exception among a multitude of victims? Also, does Toughie making it out of his encounter with the monsters foreshadow he's the "messiah" people have been looking forward to meeting?

What Has Yeon Sang-ho Said About Hellbound Season 2?
When discussing the future of Hellbound with Variety, the show creator Yeon Sang-ho hinted at the future of the series. "Because Hellbound is based on the original webtoons, my partner Choi Kyu-Seok and I have decided that the story afterward will be told first through the webtoon and, as for whether we would want to turn that into another live-action series, that's something that we will need further discussion on," Sang-ho said. "As you know, we have only just released Hellbound season one, and so we didn't have any time to discuss that issue with Netflix. So I would say this is something we need further discussion on."
Clearly, Yeon has big plans for the series and would like to continue the story once it gets a go-ahead from Netflix. We don't know about you, we certainly can't keep calm till we get a season two of Hellbound. Psst, Netflix, are you listening?