Why Netflix's Indian Matchmaking Is False Advertising For Arranged Marriages
We all deserve happiness, and for many, finding a romantic "happily ever after" is part of that dream. That desire is what makes checking horoscopes a harmless guilty pleasure, romantic comedies a popular genre, and romance novels a summer staple. And many people of Indian ancestry, including me, were truly excited to see cultural representation via Netflix's Indian Matchmaking, because Indian girls dream about their own weddings, too.
Set partially in India and partially in the United States, this eight-episode reality series is centered around "motivated" matchmaker Sima Taparia, whose self-proclaimed destiny is to find suitable matches for eligible young Indians. As a concept, Indian Matchmaking idealizes an important life event, marriage, promising that familial approval of a spouse will provide lifelong happiness. It recommends one matchmaker, advocating that such a concierge service greatly improves one's chances of finding a compatible partner. Clips of couples united via arranged marriages (many of whom are celebrating decades of marital bliss) attempt to legitimize and build viewer confidence in the show.
Those who love the show have likely not seen the ugly side of matchmaking or been at the receiving end of soul-crushing rejection and unfiltered critique.
Some viewers say Indian Matchmaking shouldn't be taken too seriously, as evidenced by the eruption of memed moments on social media. Some find comfort in familiar conversations about yoga, chai rituals, and Bollywood dancing. Others are fascinated by the exotified, modernized religious and cultural rituals (the NASA engineer who appears as one cast members' astrologer and gemologist, Taparia's complex relationship with spirituality, face-reading astrologers, Pradhyuman Maloo's family altar and its lavishly detailed religious wardrobe, etc.).
Those who love the show have likely not seen the ugly side of matchmaking or been at the receiving end of soul-crushing rejection and unfiltered critique. But for some Indian women, including myself, the damage was done the minute the show hit Netflix. I agonized over it, but included my own experiences with arranged marriages, matchmaking, and the complexities of an Indian marriage, as well as the generational trauma of tense family relationships, in my biofiction, Ten Thousand Tongues: Secrets of a Layered Kitchen. Through Indian Matchmaking, director Smriti Mundhra and Netflix have recklessly chosen to erase all the emotional work and healing that scores of Indian women like myself all over the world committed themselves to after enduring the sham that is matchmaking in their own lives.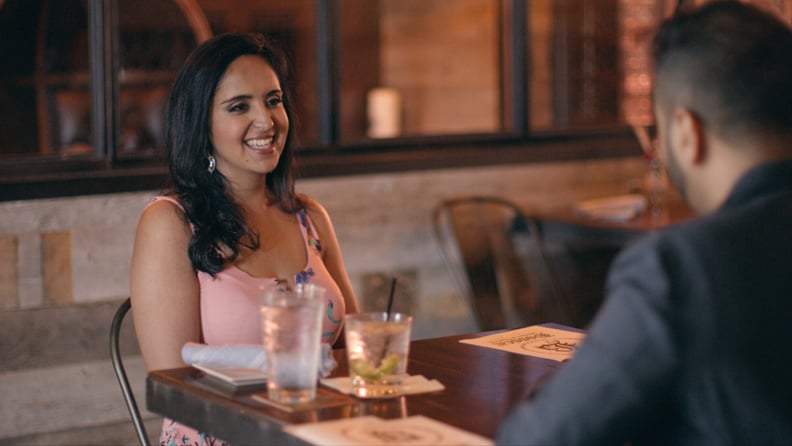 I, along with many women I know, have been hounded by nightmares, reliving the horrors of our youth when we too fell victim to other versions of Taparia, who saw us as products on a shelf, judging us for our physical attributes, virtue, familial wealth, class, and/or domestic and housekeeping skills. We felt we were being reduced to a commodity, a potentially employable cash cow, but not regarded as intelligent, caring, and ambitious humans with our own life goals — not only back then by matchmakers, but also now.
Netflix is peddling Indian Matchmaking as entertainment while treating emotions and "tradition" as commodities, all the while obscuring real sociocultural issues under the guise of glamour. It is false advertising. Despite frequent captions to explain some cultural nuances, the show does not educate viewers that most of these interactions are classist, Hindu-centric, and intertwined with much darkness.
The show was actually turned down for television for not being white enough in 2010, then commissioned in 2017, yet it is incredibly blind to blatant colorism. Shockingly, for a show that is largely set in India, centered around an Indian practice, Netflix India was not consulted. Is Netflix so desperate for viewership and ratings that it will produce anything that will give the platform traction, and are show executives so desperate for recognition as to produce this?
In an interview, Aparna Bhattacharya of Atlanta-based social advocacy nonprofit Raksha Inc. noted that "Some Indian women (and men) endure and stay in abusive marriages, just to avoid the implied cultural and social stigma of a broken marriage. They remain in environments that perpetuate generational trauma." Indian Matchmaking lavishly squanders an opportunity to be a social commentary on deep-seated social ills — rather, it goes out of its way to mock them.
Ironically, producers failed to include the real work that is being done by social activists who have struggled for decades to eradicate complex issues that influence any kind of marriage in India, not just an arranged marriage: from ageism, gender-bias, and colorism to casteism, regionalism, and stigma around interfaith and same-sex marriages, and even more heinous issues like child brides, dowry, dowry deaths and bride-burning, pressure to bear children, pressure to bear male children, marital abuse, marital rape, and more.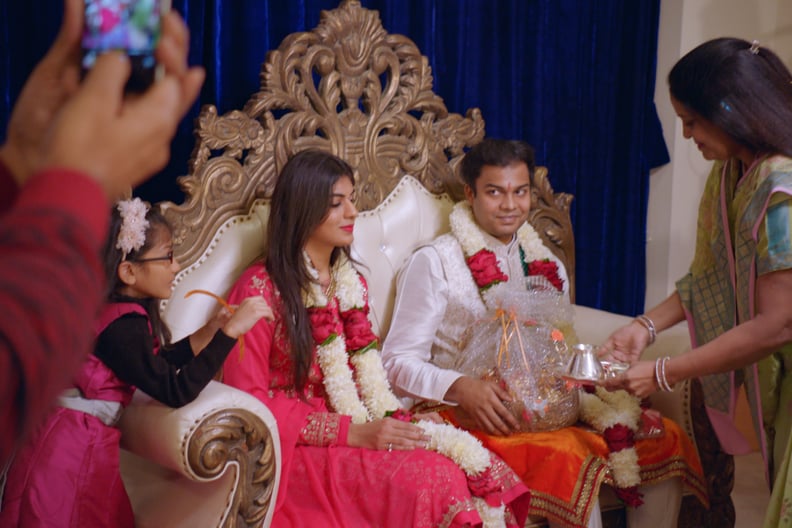 This show also depicts a lifestyle unique to affluent Indians while ramping up dangerous stereotypes, such as the image of being a model minority in the US, or having entrepreneurial, business-oriented, affluent lifestyles (with the exception of high-school counselor Vyasar Ganesan). This portrayal converts scores of ordinary middle-class Indians into targets for hate crimes, many of which go unreported. Both Netflix as a brand and director Smriti Mundhra are blatantly irresponsible and complicit by not addressing real issues — ironically, while producing "reality" television. If they truly wanted to do something meaningful, they would have thought long and hard about perpetuating stereotypes.
Mundhra and others have produced lame excuses in response to criticism, that they wanted to remain true to the process — even though Taparia was Mundhra's preferred matchmaker as she was Mundhra's own matchmaker and had previously featured in Mundhra's award-winning documentary, A Suitable Girl. Mundhra suggests the show was meant to be lighthearted, that it is an impetus for dialog, as though this silver lining is enough to justify and legitimize an archaic, largely patriarchal practice that perpetuates societal ills. By that token, if public shaming or even outrage could usher long-lasting, meaningful change in any societal ill, Earth would be paradise.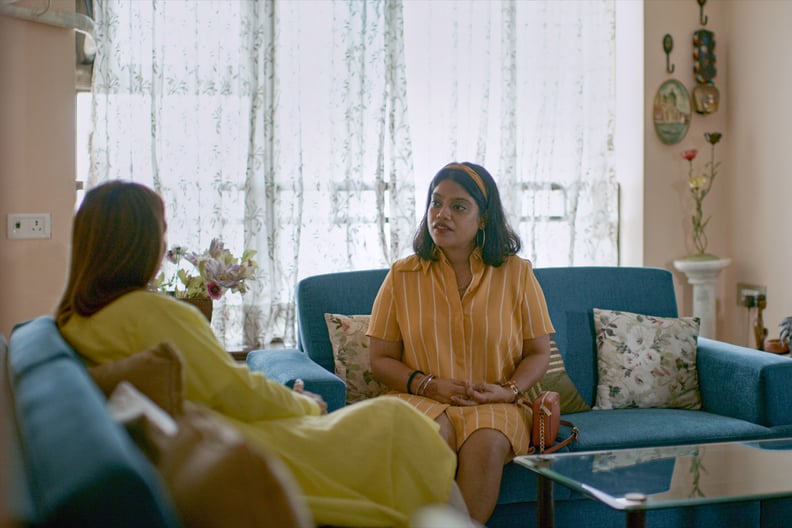 The season closes with a young woman in San Diego who visibly irks Taparia with her checklist for a life partner, even though Taparia has entertained the same from potential grooms and their families throughout the season. My favorite person, despite some undertones of racial bias, was divorcée Rupam's protective father, who blatantly rejected Taparia's "ideal" match of one divorced man because Taparia would not disclose the reason for his divorce. Instead, she insisted that Rupam reconsider him for his financial standing, just as she had previously for Ankita Bansal. Rupam's father countered that his daughter's quest for marital happiness started with honest and open conversations about personal lives, including divorce, and nowhere else.
Taparia's stance is clear: bold, independent, and ambitious women who challenge a matchmaker are the problem, not the society that fails to respect them.
Just as Taparia recommended life coaches for two of her clients, both Netflix and Mundhra owe those of us who had to relive matchmaking horrors via their show several years of therapy and a very public apology. Much like their own hopes of using public shaming to solve cultural ills, they too can wait and hope that their apology is accepted. South Asian representation in media deserves better and more critical attention, not with afterthought apologies.