What Is the Song in The Politician's Opening Credits?
I'm Going to Have The Politician's Theme Song Stuck in My Head For Weeks, Huh?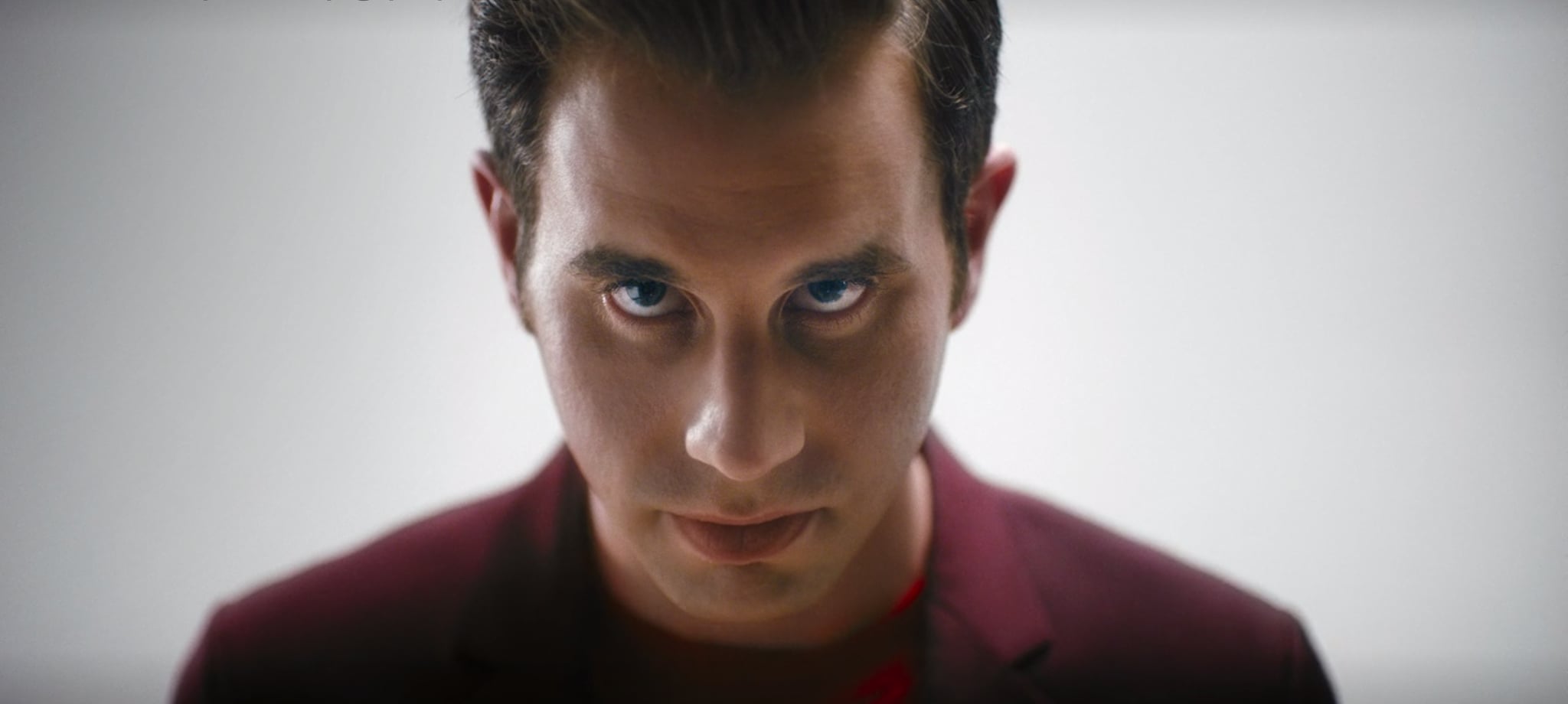 Picture this: it's Fall of 2005, and every morning a very dramatic 14-year-old stares dramatically out the window of her school bus, blasting Sufjan Stevens's dramatic ballad "Chicago" in her earbuds, pretending she's in the end of some drama's appropriately dramatic movie montage. That 14-year-old was me, and I was, as I've said, very dramatic. Not unlike Payton Hobart, the lead of Netflix's The Politician. Coincidentally, Payton's teen years are also set to "Chicago," which serves as the Ryan Murphy dramedy's theme song.
It's the perfect, sweeping choice for a montage that shows everything that goes into building Payton's larger-than-life persona — a silver spoon, a Harvard pin, political buttons — ending with a statue modeled after the character (played by Dear Evan Hansen's Ben Platt) becoming human and casting an intimidating stare directly at the camera. Admittedly, at first listen, the song from Stevens's Illinois feels a bit out of place in a snappy, California-set series like The Politician, which has a candy-colored palette and mile-a-minute dialogue. If you listen closely, though, "Chicago" is an apt choice for Payton's journey.
Stevens's song has the remarkable ability to leave you feeling both joyful and breathless, while also punched in the gut, ready to sink into a box of tissues. So too does The Politician, which never quite decides which type of story it wants to tell, or which tone it wants to stick to, over the course of its eight episodes. The lyrics in "Chicago" also reference seeking escape and liberation — "If I was crying / In the van with my friend / It was for freedom / From myself and from the land" — something Payton aims to do once he gets his acceptance to Harvard. By the end of the first season, the song's melancholy vibe makes more sense.
So, without further ado, here's "Chicago" for your listening pleasure.